Hidden Disability Sunflower Lanyard initiative launched at Wellington Airport
The sunflower lanyard initiative will support passengers with hidden disabilities travelling through Wellington International Airport.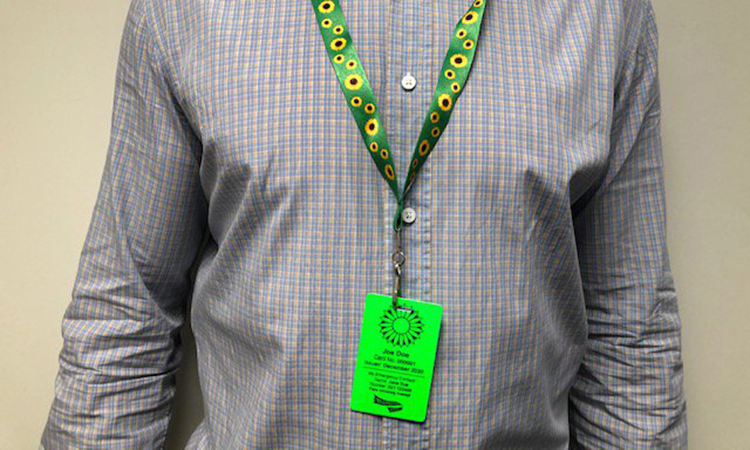 Credit: Wellington International Airport
Wellington International Airport (WLG) has become the first airport in New Zealand to launch the Hidden Disability Sunflower Lanyard initiative, which was first introduced in the UK and is gradually being rolled out globally.
If someone travelling through the airport has a hidden disability – such as autism, ADHD, dementia or a visual impairment – there is now a discreet way to let Wellington Airport staff know that they may need extra help, thanks to a new initiative being launched at the airport in mid-December 2020 in partnership with Autism NZ.
Head of Operations at Wellington Airport, Matthew Palliser, said: "Airports are busy environments that can be stressful for some travellers, particularly for those with disabilities that aren't immediately obvious to airport staff. The new lanyard initiative will make it much easier for our staff to recognise when passengers may need extra help and we hope it will ensure that all travellers have a positive experience at Wellington Airport."
Anyone travelling through Wellington Airport can now request a sunflower lanyard before they travel. The lanyards, which are bright green in colour and decorated with a sunflower design, are entirely voluntary and will indicate to staff that a passenger may:
Need more time to process information or more time to prepare themselves at security
Need clearer verbal instructions, as it can be difficult to understand facial expressions and/or body language
Need help reading departure boards or signs
Always need to stay with family or friends
Be exempt from wearing a facemask
Benefit from a comprehensive briefing on what to expect as they travel through the airport.
Dane Dougan, Chief Executive at Autism NZ, said: "We are incredibly excited to be working with Wellington Airport on this initiative. The use of the lanyards will ensure that our community feels confident and comfortable when travelling through the airport, which can be a time of heightened stress. For many people, autism isn't apparent, which means creating understanding and awareness of their personal needs can be difficult. The lanyards are an instantaneous indication of a person's needs, and we are confident they will improve the airport experience for our community".