Disinfection systems installed at Skellefteå Airport to ensure safe travel
The disinfection systems have been installed at multiple locations throughout Skellefteå Airport, including by the security checkpoint and in the baggage area.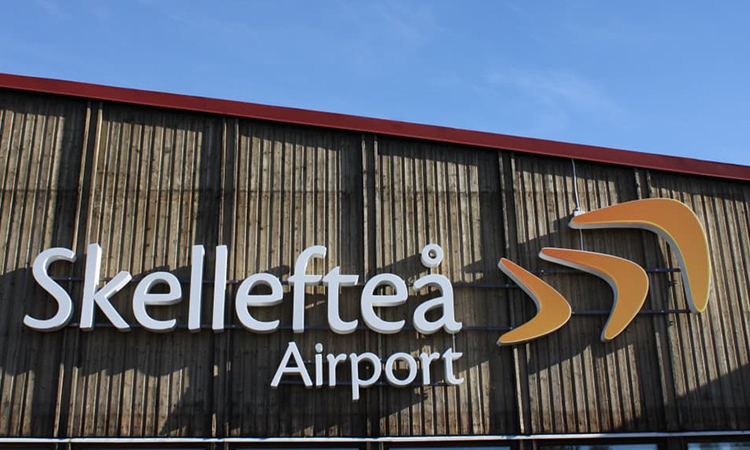 Credit: Skellefteå Airport
Skellefteå Airport (SFT) has installed several disinfection systems across the airport site to increase safety, reduce the spread of infection and ensure the safety of passengers amidst the COVID-19 pandemic.
"This is an investment in sustainable travel during the ongoing pandemic, but just as much for the future. It is not only during times of crisis that we need to work with reduced spread of infection. That we now have the new solution already set is very positive," says Robert Lindgren, CEO and Airport Manager of Skellefteå Airport.
The disinfection units have been installed in many places; for example, by the security checkpoint. In normal cases, many people touch the plastic boxes and it can turn into a terrible infection spreader. With the new solution, all boxes are cleaned automatically after each use.
The disinfection units are flexible solutions designed to fit the airport environment and public spaces. A unit has also been installed in the baggage area, which decontaminates the suitcases before they come out on the conveyor belt.
"For Skellefteå Airport, it is important to constantly improve secure travel in every way possible. Being able to participate in developing the products with an innovative technology company like Whitebox in order to solve one of our biggest societal challenges of all time makes us proud. Now, we would like to assist with knowledge and experience –  we are happy to advise other airports on how they can improve secure travel too," Lindberg continued.