UK aviation industry responds to Chancellor's Budget 2021
The UK's aviation industry has expressed its displeasure with the UK Chancellor's Budget 2021, which mostly avoided mentioning any support specifically for aviation.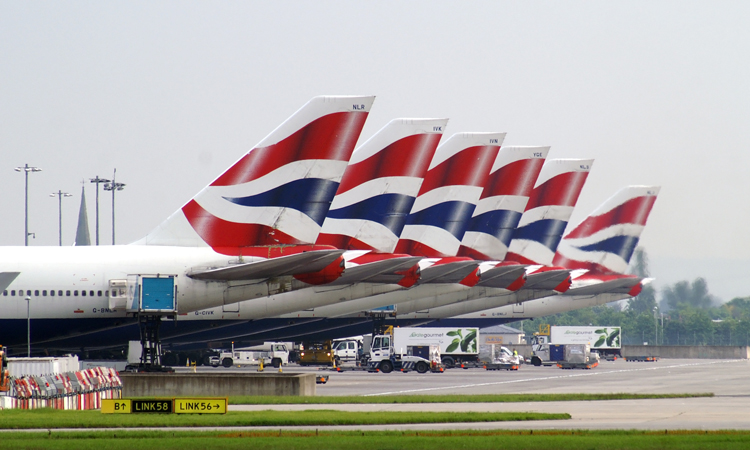 On 3 March 2021, Rishi Sunak, the UK's Chancellor of the Exchequer, announced the UK government's Budget 2021 – an annual budget set by Her Majesty's (HM) Treasury for the following financial year, with the revenues to be gathered by HM Revenue and Customs and the expenditures of the public sector, in compliance with government policy.
A wide range of investments and support schemes were announced to support various industries across the UK in recovering from the COVID-19 pandemic. However, other than the extensions to the Job Retention Scheme (which supports workers who have been placed on furlough) and the airport business rates relief, aviation was mostly unmentioned.
Commenting on the Budget 2021, the Airport Operators Association's Chief Executive, Karen Dee, said: "Aviation has been the hardest-hit sector in the pandemic, but the Budget is blind to the impact of the near-complete shutdown of international travel. While the extensions of the Job Retention Scheme and airport business rates relief are very welcome, they are not nearly enough given the scale of COVID-19's impact. Combined with the long‑haul APD increase, which is a very damaging blow to an industry already on its knees, this is not a Budget for a global Britain."
"Aviation will have a long road to recovery, with passengers not expected to return to 2019 levels until the late 2020s. An abrupt end to government support for aviation in a few months' time will lead to difficult decisions for airports, including on employment levels. The UK's global competitors have recognised this and have backed their airports and aviation sectors with support far exceeded the UK's efforts to date," she added.
Dee concluded: "The Scottish government and Northern Ireland Executive have already taken steps to continue crisis support for airports, including full-year rates relief in Scotland. The UK government must work urgently with devolved administrations to set out a four-nation Aviation Recovery Package of long-term financial and policy support to boost the recovery of the UK's aviation connectivity. Only with such support will the work of the new Global Travel Taskforce have any chance of a successful take-off towards a world-leading UK aviation sector."
London Heathrow Airport's (LHR) CEO, John Holland-Kaye, said: "The Chancellor talks about protecting jobs and livelihoods, fixing the public finances and laying the foundations for the future economy, and yet he continues to ignore the UK's aviation sector. He clearly doesn't understand that all three depend on a strong aviation sector delivering the trade, tourism and investment that power vast parts of the British economy. Failing to even mention aviation, let alone provide full business rates relief for airports in today's Budget, is a missed opportunity to ensure that the sector can play a key role in the country's economic recovery. The absence of any meaningful support from the government in the face of tough restrictions which have ground travel to a halt will weaken the sector and limit UK growth at the time it is needed most."