Industry responds to Scottish government's updated travel restrictions
AOA and AGS Airports have expressed their disappointment in the Scottish government's lack of a recovery plan or framework for Scotland's aviation industry.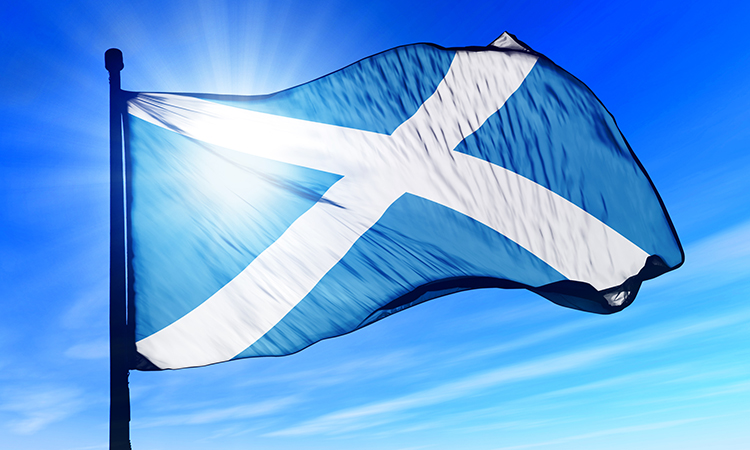 On 23 February 2021, Scotland's First Minister, Nicola Sturgeon, outlined an updated framework for Scotland's phased and careful approach to easing lockdown restrictions while continuing to suppress the spread of COVID-19. The updated Strategic Framework sets out the six tools the Scottish government will use to restore, on a phased basis, greater normality to everyday lives.
Within this framework, key actions to reduce the importation of the virus were outlined:
Prohibiting non-essential international travel to and from all areas of Scotland
Making it a requirement for passengers travelling to Scotland from outside the Common Travel Area (the UK, the Republic of Ireland, the Channel Islands and the Isle of Man) to have a valid negative COVID-19 test result before they travel, and they must self-isolate for 10 days upon their arrival, during which time they must take two further tests
Making it a requirement for all direct international arrivals to Scotland from outside the Common Travel Area or those arriving from the Republic of Ireland if they have been in or passed through a red list country in the last 10 days to go into managed isolation for 10 days upon arrival in Scotland
Continuing to work with the UK government, the Welsh government and the Northern Ireland Executive and to press for a comprehensive pan-UK approach to managed isolation
Keeping international travel restrictions under review and will consider further measures necessary to protect public health
Committed to working on a four nations basis as part of wider international consideration of ways to assist the recovery of international travel, consistent with World Health Organization (WHO) advice, not as a replacement for managed isolation, but as a means by which elements of international travel might be safely opened up
Restricting travel within Scotland and to and from other parts of the UK and the wider CTA to limit transmission of the virus and opportunities for any new variants to spread.
Commenting on the First Minister's statement to the Scottish Parliament on the easing of lockdown in Scotland, the Airport Operators Association's (AOA) Chief Executive, Karen Dee, said: "The First Minister's commitment to ensure that travel restrictions are not in place for longer than is necessary is welcome, but the lack of a commitment to set out a risk-based approach for aviation's restart was disappointing."
"While public health considerations are, of course, the priority, now is the time for the Scottish government to work on a four-nation basis with industry to set out a pathway to aviation's restart. This will provide certainty for the public and the aviation industry to plan for the months ahead. A differentiated approach across the UK would be confusing for passengers and potentially undermine public confidence in the robust measures that will be in place to ensure a safe restart. Meanwhile, Scottish airports are likely to struggle to attract airlines to reopen routes compared to airports in other areas of the UK and the European Union (EU), where a clearer pathway to recovery is in place. This will undermine the economic and social recovery from the pandemic."
"As a minimum, the Scottish government should support the aviation industry through the government-ordered shutdown of aviation. The commitment for rates relief in the coming financial year was a welcome first step, but significantly more support will be needed to ensure that there are viable airports able to restart when the time comes," she concluded.
Responding to the announcement, Derek Provan, Chief Executive of AGS Airports Ltd – which operates Aberdeen International Airport (ABZ) and Glasgow Airport (GLA) – said: "[On 22 January 2021], the UK Prime Minister provided a clear framework for the safe restart of international aviation. [On 23 January 2021], the First Minister provided a clear message that the aviation industry is not a priority for the Scottish government. We received no plan or framework against which we can start plotting any form of recovery."
He added: "This sends a very worrying signal to our airports, our airlines and the thousands of staff that our sector supports. We find ourselves in a position where airports and airlines in England can start planning to safely reopen in time for the summer, yet, in Scotland, we are left with more questions than answers. It is now two weeks since the Scottish government committed to setting up an aviation working group and it has still to meet. This lack of meaningful engagement cannot continue."