VINCI Airports continues modernisation and expansion of Belgrade Airport
Two years into a 25-year concession, VINCI Airports is continuing its modernisation work at Belgrade Airport in order to make it a more sustainable hub.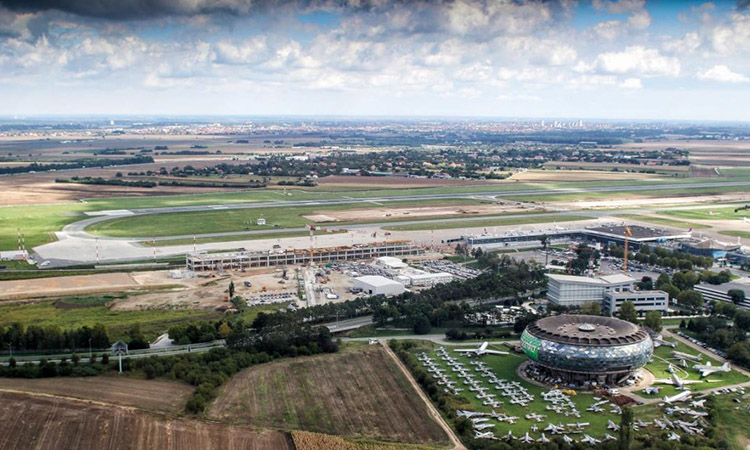 Credit: VINCI Airports
VINCI Airports, operator of Belgrade Nikola Tesla Airport (BEG), is celebrating the second anniversary of the Belgrade Airport concession by continuing its modernisation and expansion work with great strides to make this platform a future sustainable hub in Eastern Europe.
By signing a 25-year concession contract with the Serbian government, VINCI Airports is committed to transforming the airport into a benchmark hub in South-Eastern Europe: Opening new lines, improving flows, enhancing Serbian heritage and the deployment of environmental policy.
Investments over the duration of the concession will make it possible to renovate the airport, improve its capacity and operational efficiency and bring quality to the highest international standards, without forgetting to reduce its environmental footprint.
As such, Belgrade Airport has just unveiled the new central area of the passenger terminal, after five months of work: A comfortable, bright and connected relaxation area which offers travellers new 'walk-through' shops, a bar-restaurant and a play area, in accordance with VINCI Airports quality standards.
In addition, in 2020, a new waiting area for buses was completed, preparatory work began on the new track and its traffic lanes, and construction of the new parking lot is nearing completion.
On the environmental front, Belgrade Airport is investing heavily to reduce its carbon footprint, with the construction of a waste recycling plant and a photovoltaic park, thus joining the Airports Council International (ACI) Airport Carbon Accreditation (ACA) programme by obtaining Level 1.
VINCI Airports is working to make Belgrade Airport a sustainable infrastructure and raise the airport to Level 2 of the ACA accreditation. In this context, many investments to reduce carbon emissions are planned: The replacement of the heavy fuel oil boiler room by a natural gas boiler room, coupled with a tri-generation unit, replacement of lighting by LEDs and the construction of a 1 MWp solar farm.