Nice Côte d'Azur Airport to implement real-time passenger flows monitoring software
By utilising the software, Nice Côte d'Azur Airport can identify the risks of high passenger density in line with current COVID-19 requirements.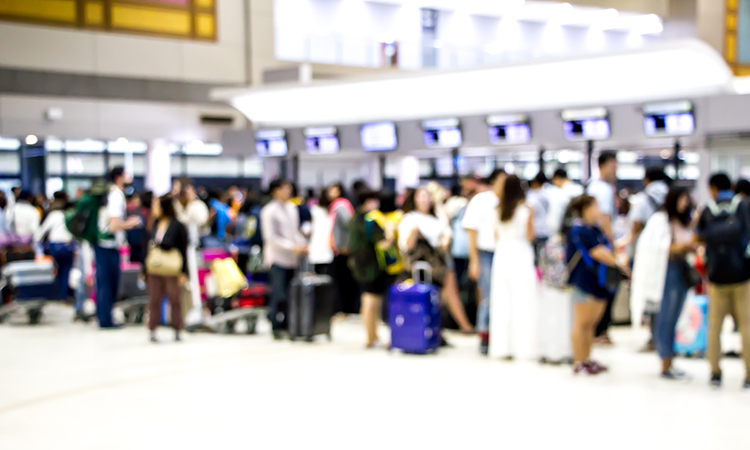 Nice Côte d'Azur Airport (NCE) has selected Smart Flows to implement a solution for the real-time monitoring of passenger flows through its terminals following a tendering process.
This innovation will help to optimise the entire passenger experience and identify the risks of high passenger density in one area, in accordance with the new health protection requirements as a result of the COVID-19 pandemic. 
Nice Côte d'Azur Airport is pursuing its strategy of optimising passenger flows to ensure the best and safest experience possible. Its terminals – which are small compared to the number of passengers that they are likely to see each year – represent both an opportunity for travellers, who can quickly reach their boarding gate, and a drawback, with the risk of certain areas becoming saturated at peak times. 
In order to optimise operational resources while guaranteeing a smooth experience for passengers, the airport had already carried out extensive work on its infrastructure. The adoption and implementation of this new software – which has already been adopted by major airports across the world – is an additional measure in which Nice Côte d'Azur Airport is ensuring the safest possible experience for passengers. It is currently being implemented, and the system will be fully operational by December 2020. 
The solution works by using anonymised Wi-Fi logs to monitor the density of passengers in the airport's boarding areas. It then alerts the operational teams in the event of crowding at certain points where passengers tend to gather: Toilets, checkpoints, boarding gates, shops, etc. 
In the context of the COVID-19 crisis, which has made it a priority to limit groups of people gathering, this solution helps to ensure that the various health measures already introduced within the airport are correctly applied, in addition to improving the customer experience. 
Chairman of the Board for Aéroports de la Côte d'Azur, Franck Goldnadel, said: "The Passenger Flow Monitoring system from Smart Flows is a highly valuable addition to our range of tools and services to further improve our passengers' experience: A smoother journey through the terminal, even shorter waiting times and enhanced health protection. For our staff in the terminals – as well as our partners, airlines or commercial operators – this innovation represents an undeniable asset to better calibrate their actions with passengers' expectations or needs."