Lithuanian Airports signs €70 million loan agreement for infrastructure upgrades
The loan agreement concerns infrastructure, efficiency and safety upgrades at Lithuanian Airports-managed Vilnius, Kaunas and Palanga Airports.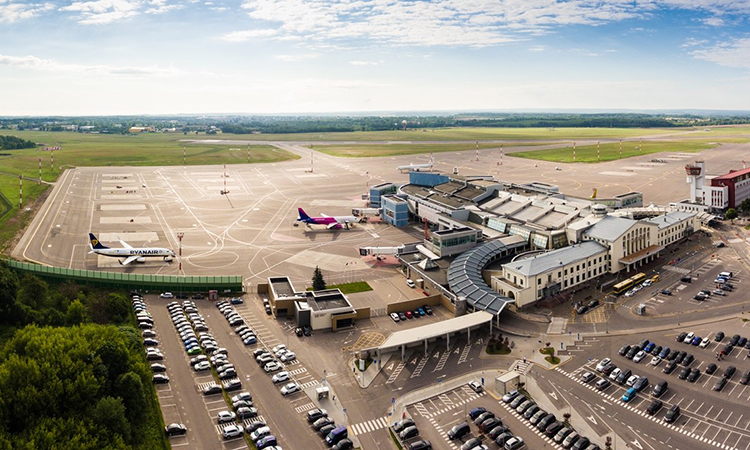 Credit: Lithuanian Airports
The Nordic Investment Bank (NIB) and Lithuanian Airports have signed a €70 million loan agreement for infrastructure upgrades at Vilnius International Airport (VNO), Kaunas International Airport (KUN) and Palanga Airport (PLQ).
The 15-year maturity loan will finance the company's investments in service quality improvements, better operational efficiency and higher safety of operations at three main Lithuanian airports.
President and CEO of the Nordic Investment Bank, Henrik Normann, said: "The infrastructure renewal will allow Lithuanian airports to adapt to the expected growth of passenger traffic in the future, once the COVID-19 pandemic is under control."
The projects include renovating the existing terminals in Kaunas and Vilnius Airports, as well as building a new departure terminal at Vilnius Airport. After the implementation, Vilnius Airport's capacity is expected to increase from the current 3.5 million to an estimated 7.8 million passengers per year. Moreover, the investments will be used for renewing airfield infrastructure at all three airports, and reconstructing the runway in Palanga Airport.
Marius Gelžinis, Head of Lithuanian Airports, said: "All investments in the Lithuanian Airports network infrastructure improvements are planned to be paid off within a period of 10 to 15 years. The renewal and development of the existing infrastructure is in line with one of the two cornerstones of our business strategy: The development of the existing network and preparation for the future, with the possibility of a new airport."