London City Airport survey results outline positive attitude to flying post-COVID-19
A survey of over 4,700 London City Airport customers found that 79 per cent were likely to travel once they are told it is safe to do so.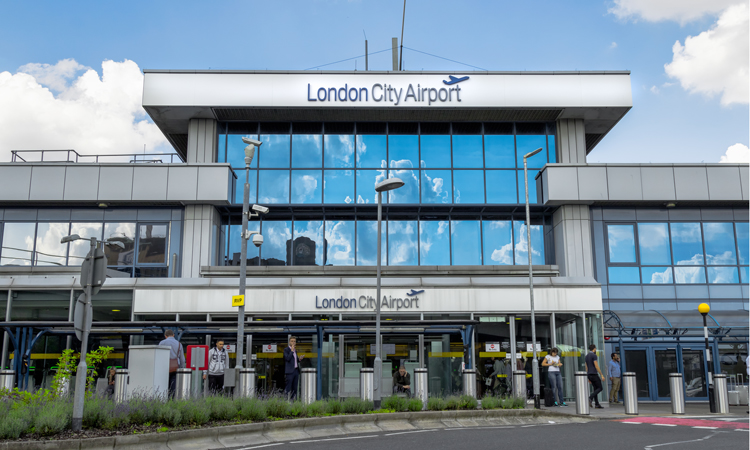 Credit: London City Airport
As the UK begins to look beyond COVID-19 lockdowns and restrictions, and its businesses begin to take the first steps towards recovery, a survey of London City Airport's (LCY) customers has shown that many travellers plan to get back in the air as soon as possible.
With the airport set to reopen for passenger flights on 21 June 2020, the survey of more than 4,700 customers found that:
79 per cent were either very likely or quite likely to travel when they are told it is safe to do so by the UK government and airports or airlines – almost half of customers (48 per cent) were very likely to do so
42 per cent of the airport's customers plan to travel for leisure within the next three months – not overly surprising with summer holidays looming heavily after many weeks spent stuck at home
41 per cent of London City Airport's flyers anticipate that they will take a flight for business within the next three months, contradicting claims that business travel will suffer post-COVID-19.
Commenting on the results of the survey, London City Airport's Chief Executive Office, Robert Sinclair, said: "This clear early demand from our passengers to get back to flying is really encouraging. It shows a desire to not only enjoy a holiday soon after nearly three months of lockdown, but to get back to business travel as well."
He continued: "We have worked hard to create a safe environment at the airport so that they can get back to flying in confidence. At the same time, we have been careful not to sacrifice the speed of travel through the airport, which passengers have always valued and is now more important than ever, as these results show."
The first flights to resume at London City Airport will serve domestic routes, providing vital connections to cities and regions around the UK as the country begins its recovery following the drastic impact of the pandemic. On 21 June 2020, a flight between the Isle of Man and central London is expected to become the airport's first flight since it suspended operations at the end of March 2020 in response to the escalating public health crisis.
During the period that commercial operations were suspended, London City Airport has been busy working behind the scenes to put in place a wide range of measures that will create a safe environment for passengers and staff. Designed following expert advice to meet official guidance and best practice standards, the airport has been careful not to sacrifice the speed and convenience that frequent London City Airport flyers value so highly.
As part of its measures, the airport will limit access to the terminal to only passengers holding a valid ticket on the day of travel and will ask passengers to wear a face covering while at the airport – something which should not prove controversial, with three quarters of customers (76 per cent) indicating during the survey that they would choose to wear a face mask anyway.
With social distancing and personal hygiene at the front of everyone's mind, 78 per cent of London City Airport flyers said that they were more likely to avoid check-in desks, while 65 per cent said having hand sanitiser stations in multiple locations is very important.
Additional cleaning of key areas and surfaces was deemed to be the single most important measure, with 68 per cent of respondents considering it very important. London City Airport's enhanced cleaning regime will include a long-life anti-microbial surface treatment which will be used throughout the airport.