San Francisco Airport's Harvey Milk Terminal 1 achieves Fitwel certification
The Harvey Milk Terminal 1 at San Francisco Airport has become the first airport terminal in the world to achieve a Fitwel certification.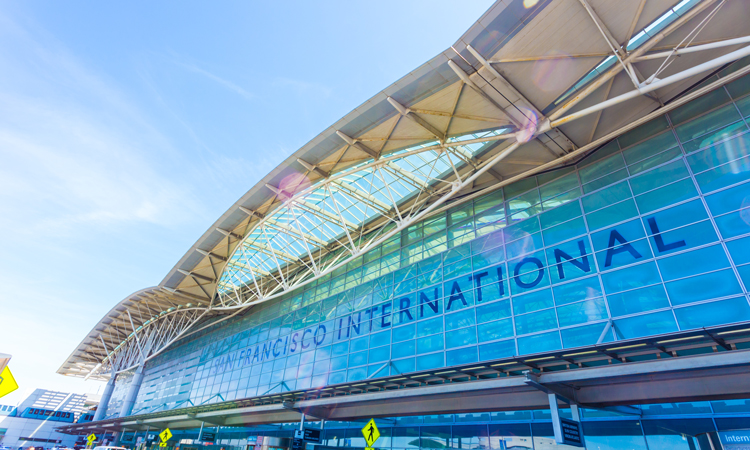 San Francisco International Airport (SFO) has announced that its Harvey Milk Terminal 1 has become the first airport terminal in the world to achieve a Fitwel certification – a building rating system that provides guidelines on how to design and operate healthier buildings.
San Francisco Airport was awarded a two-star Fitwel rating under the system for the Terminal 1 Center project, part of the $2.4 billion Harvey Milk Terminal 1 Redevelopment Program, which has opened two phases to date.
Ivar C. Satero, Director of San Francisco International Airport, said: "Harvey Milk Terminal 1 sets a new benchmark for the airport experience. This facility was designed with both our passengers and employees in mind as a place to be relaxed, a place to be healthy and a place to be inspired by the legacy of pioneering civil rights leader, Harvey Milk. This terminal embodies the very best values of the San Francisco Bay Area, and we are proud that this is the first airport facility ever to be certified under Fitwel standards."
Created as a joint initiative led by the U.S. Centers for Disease Control and Prevention (CDC), together with the General Services Administration (GSA), Fitwel provides guidelines for designing, constructing and operating healthier buildings. The criteria for certification involve 63 evidence-backed strategies that have proven to increase the health and well-being of building occupants, including building access, indoor environments and water supply.
San Francisco Airport's score included access to public transit, a safe infrastructure for pedestrians, indoor air quality policies and testing, access to lactation rooms and access to free water supplies.
The airport recently opened the next phase of Harvey Milk Terminal 1, featuring new exterior terminal signage, the new South check-in lobby and baggage claim, a new SFO museum dedicated to Harvey Milk, and a new kids spot play area in Boarding Area B. This phase also features new public art installations, found in both pre- and post-security locations.