Contracts for Salt Lake City Airport construction projects awarded
The contracts, which are part of delivering the redevelopment programme at Salt Lake City Airport, involve foundation, earth retention and airfield works.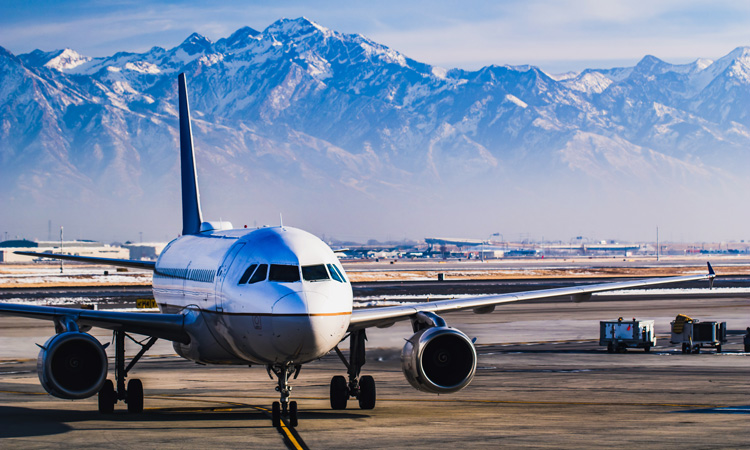 Salt Lake City Corporation's Department of Airports (SLCDA) has awarded three separate alternative delivery construction contracts to Ralph L. Wadsworth Construction, LLC – a subsidiary of Sterling Construction Company, Inc. – as part of the redevelopment programme at Salt Lake City International Airport (SLC), totalling $97 million. 
The projects consist of foundation work; de-watering and earth retention work; and civil and airfield work for Salt Lake City Airport's new South Concourse East. Work will commence in September 2020 and is expected to take three years.
The foundation project will include pouring more than 70,000 linear feet of concrete-filled steel pipe piles and 98,000 linear feet of driven H-piles. The de-watering and earth retention project consists of the design and construction of an earth retention system for excavation and tunnel work, which will connect the new Salt Lake City Airport North and South Concourses.
The airfield project includes all of the airfield and civil work for the South Concourse East, including: the demolition of existing taxiways and aprons; the removal and re-installation of approximately 128,000ft of utilities; and 200,000 square yards of new concrete pavement.
CEO of Sterling, Joe Cutillo, said: "We are extremely excited to continue to work with the SLCDA on its major airport restoration programme. This group of awards is representative of our strategy to pursue alternative delivery aviation contracts and enables us to add value using our specialised engineering and construction capabilities. This work helps to strengthen our already significant backlog, and given that the SLCDA's Terminal Redevelopment Program (TRP) is planned for 10 years at a total cost of over $4 billion, we believe there will be additional opportunities at Salt Lake City International in the years to come."
Cutillo continued: "We are also very pleased to see continued strength in our end markets, particularly in the aviation space, despite the uncertainty caused by the COVID-19 crisis. We view this as a sign of the resilience of the U.S. economy, along with the intention of our transportation authorities to address the nation's significant requirements for infrastructure improvement regardless of temporary economic and social disruptions."