Edmonton International Airport tests new water filtration system
The new filtration system will enable Edmonton Airport to remove de-icing fluid from accumulated airport storm runoff during the spring and summer of 2020.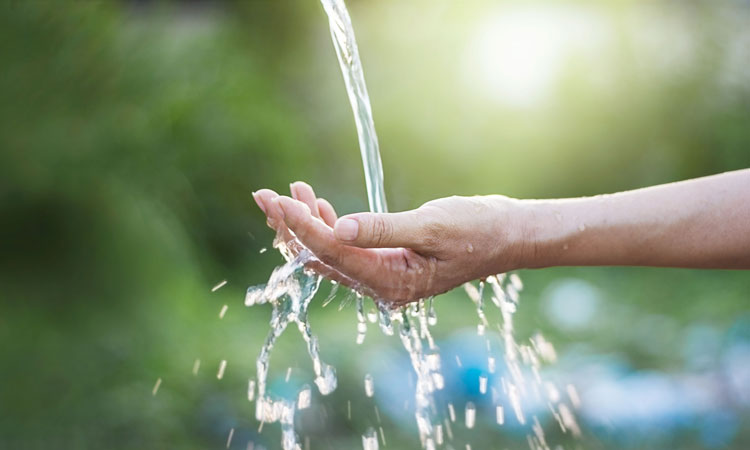 Edmonton International Airport (EIA) has embraced Earth Day and increased its support of local innovation by testing a new water filtration system that works to release clean water back into the local ecosystem.
The airport is working with local Alberta-based company Swirltex to introduce new filtration membrane technology at the airport's stormwater ponds on the west side of the property.
Approximately four million litres of de-icing fluid is used each year to de-ice aircraft before they take off, and this technology will help Edmonton Airport's current system to remove de-icing fluid from accumulated airport storm runoff during the spring and summer of 2020. 
Vice President of Operations and Infrastructure at Edmonton International Airport, Steve Maybee, said: "EIA is enthusiastic about partnering with Swirltex. This collaboration can reduce the need for future stormwater treatment facilities at EIA and develop a local technology that could serve the needs of airports around the world." 
The new system utilises a pioneering portable, simple and highly-effective filtration technology which will allow the airport to be able to release extremely clean and filtered water back into the local Whitemud Creek system after the process.
The key to the system is the distinctive flow pattern within the tubular membrane. Suspended solids, oil and other contaminants are channeled away from the membrane surface, reducing fouling, subsequently allowing more clean water to pass through the membrane pores, resulting in clean, consistent, quality water. 
In addition, this compact, modular system is mobile and can service multiple locations. The technology will also enable the reduction of Edmonton Airport's future need to build larger water treatment facilities.