Looking at the future landscape of sustainable baggage operations
A sustainable, cost-efficient, customer-centric baggage operation is achievable, if the industry is willing to openly collaborate, discusses Andrew Price, Head of Global Baggage Operations at IATA.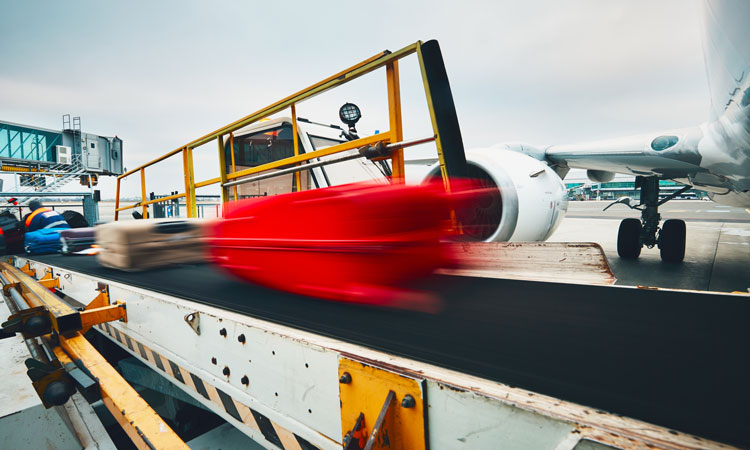 Baggage has evolved considerably over recent years. Whilst the number of advanced airports using fully automated systems is still small compared to the total number of airports, the overall sophistication of airlines and airports is increasing.
Customer service has been a major driver in terms of this sophistication. Perhaps passengers used to accept that a bag would sometimes not make the journey, but in the day and age of always-on messaging and total visibility for most logistical processes, they simply don't expect, or accept, the state of baggage handling today. It isn't expected that baggage should be mishandled, but, if that is the case, passengers expect to be told, immediately, where their baggage is. According to the IATA Global Passenger Survey, 84 per cent of passengers expect baggage tracking as a matter of necessity.
Meeting passenger expectations
Given the high expectations of passengers, how is the industry doing in terms of the first expectation – that the bag will not be mishandled?
Mishandling performance is low, according to the SITA Baggage Report. However, looking at mishandling trends, it seems that things may change. The rate of reduction has slowed to zero, and this year there has been a small increase in mishandling figures. This is due to all of the capacity in the baggage handling systems being taken up by recent passenger volume growth. The systems are becoming stressed, and this leads to an increase in mishandling.
Furthermore, there is a big issue coming over the horizon. The number of passengers flying is also growing and expected to double over the next 15 years. Baggage systems are expensive to build, maintain and operate, and hard to retrofit into existing airport designs. Additional capacity is costly, and it will not be possible to double the capacity of the existing infrastructure in-line with passenger growth. However, new infrastructure is not the only source of additional capacity.
Finding solutions
The first way in which this increase in passenger numbers has been addressed is self service. Self-service technology helps move people from the airport front door to the security queue as quickly as possible. It has been a big factor in airport throughput. Baggage self service is more complex, as a single-step process is generally slower than when an agent manages the transaction, at least with current baggage labels. When the industry is ready, reusable RFID will overcome that issue. Until then, passengers at least feel more in control with the current one-step and two-step processes.
In addition to self-service, IATA is looking at what can be done to move traffic away from the airport altogether. We know that we cannot build twice as many runways, or suddenly have airspace that is twice as efficient. Instead, we have to be far smarter about how we use our current facilities. The obvious area to explore is the peaked nature of our airport use, where moving to off-airport activities can help with increased demand. The operation can greatly benefit from de-peaking, which would handily allow the additional baggage burden to be managed. This means that new ways to accept a passenger's baggage are needed so that bags can be received outside of the traditional check-in windows, and maybe even flown without the passenger, deliberately. This market is in development, in that we see several fragmented services being offered by several parties with no overall consistent proposition to the passengers and no drive to make this a preferred way to travel than with a bag. After all, most passengers without a bag go directly to security clearance.
In the baggage space, IATA is looking at how we can expand the airport boundary to include the city. So, perhaps, we can drop a bag off at the post office or supermarket rather than at the airport. The issue with off-airport baggage acceptance is that there is no standard to allow airlines to work with small entrepreneurial ventures that can collect and deliver baggage for passengers. The traditional baggage delivery order is an agent-based mechanism to deliver bags when they have been mishandled, rather than on-demand. There is also no possibility to segregate bags from the normal delivery flow on demand, as there are so few arrival sortation systems. One further issue is that of customs regulation, as many authorities demand that the passenger and bag exit the airport together.
This leads us into the area of smarter regulation. In the era of massive investments in Standard 3 screening, why do we force the passenger and bag to travel together? This imposes restraints that limit customer service and increase costs. Imagine a world where the passenger can ask for their bag to be picked up from home and delivered to the destination, and that bag can travel by any available means. Luggage could travel separately from the passenger. The airlines could choose to send bags on quieter routes, be delivered in an agreed time frame that could be greater than the one available at the airport, and the passenger could travel with lighter hand luggage.
How IATA is helping
Looking at the future, one of the things that we must understand is what the passenger values. Only through this focus can aviation continue to develop and grow, funding our sustainable future. IATA captures the view of the passenger through the Global Passenger Survey, which is undertaken each year. When it comes to baggage, we learned that passengers don't want to wait for their bag to be dropped at the airport, nor to collect their bag at the end of the journey. Moving bags to an off-airport process will allow remaining passengers to make use of a less crowded, and hence faster, baggage infrastructure at the airport.
IATA is working to enable smarter regulation, such as how we can provide screening images to customs to allow more focused baggage searches on arrival. This could reduce queues for passengers leaving the airport at the end of their journey. We are also looking at how to allow passengers and bags to travel independently.
Modernising infrastructure
Of course, we are still working in our traditional area of modernising the existing baggage infrastructure, through the introduction of both RFID and modern baggage messaging. There are two aims for this work: Reducing mishandling and increasing efficiency.
Mishandling rates drive a cost of around $100 per bag. The current mishandling rate is a great improvement from 2008, but it is still too high to be sustainable. IATA aims to reduce mishandling through the introduction of baggage tracking which underpins a move to proactive baggage handling and the introduction of new data-based techniques such as machine learning. Resolution 753 introduced baggage tracking for all baggage journeys, but some airlines still have to make the connection between greater data availability, customer service and efficiency.
Efficient costing
Modern messaging is being introduced to solve a problem that is slippery to define"
Our second area of focus is the current cost of getting it right. This is around $10 per bag but varies globally. With increasing baggage numbers, this cost of handling is rising steadily.
Modern messaging is being introduced to solve a problem that is slippery to define. What's wrong with teletype edifact messaging, except for the age of it?
Some will blame costs, others will declare they have a great deal, others will discuss the complexity of legacy systems, and others will explain they use XML wrappers over the internet already.
The truth is in the details somewhere, but a couple of facts stand out. One is that RP1745 allows a great deal of interpretation of message content, and the other is that we have data loss between journey legs. The result of these concerns over type B has been to introduce a new modern messaging standard.
IATA's new standard
RFID provides a unique baggage identity and an easy data capture mechanism at a low infrastructure cost"
This new standard is to use XML schemas generated from the AIDM (Airline Industry Data Model). It doesn't allow interpretation of content, is based on XML, and the transport protocols allow publish and subscribe to be used, reducing data loss.
When we start to use XML, we have to build a compatible infrastructure between airlines and airports, however many businesses already use XML internally for data-sharing. This can make integration into systems faster than through type B and reduce the barriers to entry in data-sharing which enables entrepreneurship.
RFID is all about identifying the bag. Our barcodes are simplistic indexes into the world of baggage data. The number range is limited and the codes repeat every few days. RFID provides a unique baggage identity and an easy data capture mechanism at a low infrastructure cost, and the possibility for data to travel with the bag. The industry adopted RFID by AGM Resolution last June and has all the materials needed to implement RFID.
Taken together, the efforts being made by the industry can result in a true customer-focused baggage operation, which is delivered in a sustainable way aligned with the needs of the regulators and at a lower overall cost of operation. That is a future we can all work towards. 
Andrew Price, Head of Global Baggage Operations at IATA, has worked in the area of baggage and airport operations for over 20 years, having undertaken every job from handling bags through to designing terminals. Whilst at IATA, Price has led programmes such as the IATA Baggage Improvement Programme, which led to an industry-wide baggage mishandling reduction of over 50 per cent.