Extensive expansion plans unveiled for Malta International Airport
The expansion will be the most significant programme of development and innovation in the history of Malta International Airport.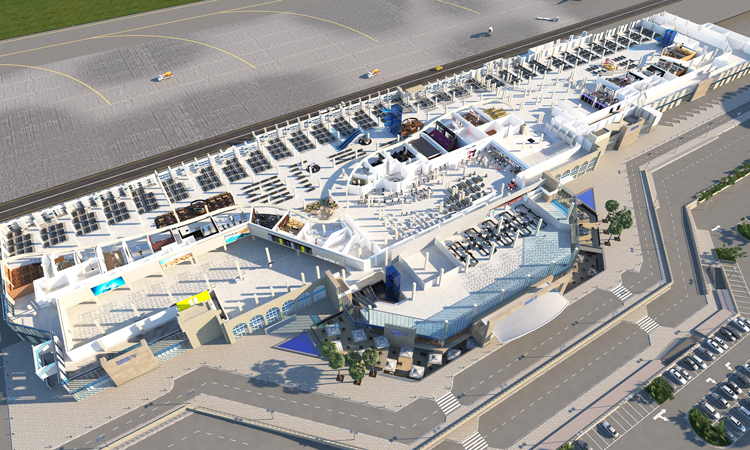 Credit: Malta International Airport - Concept image of Malta International Airport's expansion
As part of efforts to address and accommodate the airport's continuous passenger increase, Malta International Airport (MLA) has begun the most significant expansion programme in its history, aiming to help achieve its vision to create the best airport passenger experience in Europe.
The new plans for the terminal include a floor-space increase from 18,000m2 to 31,200m2., specifically in the check-in hall, security and departure areas. Additionally, the expansion incorporates new developments across the Malta Airport estate, including the development of the apron, the construction of an additional business park (SkyParks II) and the building of a new hotel. 
The development plan also places significant emphasis on the enhancement of the passenger experience, aiming to incorporate a more natural and effective passenger journey through the terminal, thereby enhancing passenger flow. An increase in check-in capacity will also help to accommodate passenger process development.
Terminal developments will also include increased passenger exposure to the retail and catering offers within Malta Airport, bringing them together for both departing and arriving passengers. The plan also aims to improve the amount of natural light coming into the terminal and incorporates a distinct sense of the location, celebrating the spirit, heritage and natural beauty of Malta.
Smart technologies are also set to be introduced during the expansion, including a new building management system to enable energy and water management optimisation to support the development of an energy-efficient building.
Alan Borg, CEO of Malta International Airport, said: "Having officially unveiled the Terminal Expansion Project to the public in January, we are now eager to kickstart the next phase of this ambitious project. The Terminal Expansion Project will equip us with the capacity to handle further traffic growth and enable us to offer a five-star airport experience. This will be achieved through a combination of increased operational space, a superior food and beverage and retail offering, a stronger sense of place and the use of cutting-edge technologies."