Charlotte Douglas International Airport breaks ground on expansion project
The $600 million expansion is the biggest construction project in the airport's history and will aim to improve passenger experience.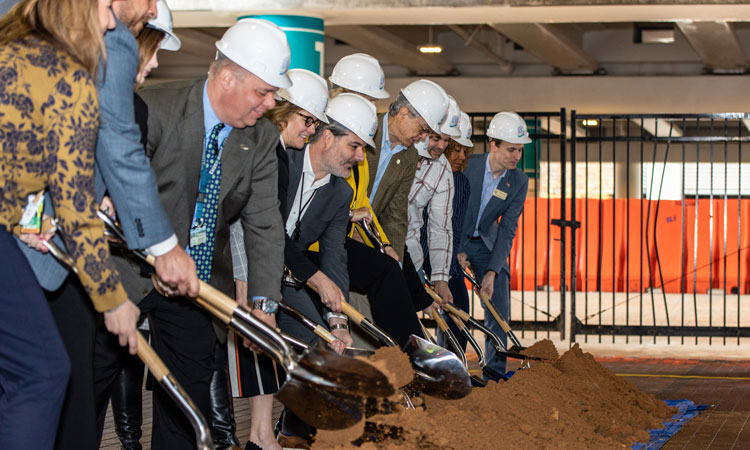 Copyright: Charlotte Douglas International Airport
Charlotte Douglas International Airport (CLT) has broken ground on its $600 million terminal lobby expansion.
The redevelopment is a result of the airport's Destination CLT project – a $2.5 to $3.1 billion capital investment programme that will work to help the airport meet the forecasted passenger growth through to 2035.
The expansion project will construct an additional 175,000ft2 of space and renovate 191,000ft2 of the current terminal. Improvements include more seating areas, modern ticket counters, eight original pieces of artwork, multiple charging stations and five concession spaces. It will also provide additional circulation space on the arrivals, baggage claim, departures and ticketing levels. The developments will make the project the biggest of its kind in the airport's history and will transform and modernise the current lobby space.
Brent Cagle, Aviation Director and CEO of Charlotte Douglas International Airport, said: "The airport has been preparing for years to begin construction of the Terminal Lobby Expansion. We began in 2013 with the removal of the original hourly decks to build the new roadway and make room for the expansion. Now that we've broken ground, we're excited to start a project that will go above and beyond modernising the terminal. Our passengers will be very pleased with the outcome. We're taking a 37-year-old building and converting it into a state-of-the-art facility that offers the latest amenities, stunning artwork, new concessions and nearly doubles the space in ticketing and baggage claim."    
Other features of the expansion include the current five security checkpoints being consolidated into three larger checkpoints – in order to make them more efficient, the screening lanes will be automated to help increase the speed of the screening process. Two pedestrian overhead walkways and two subterranean walkways will be also be constructed, connecting the hourly deck to the terminal.
The construction and renovation of the expansion is expected to take between five and a half to six years to complete and will help to address the rapid growth in passenger rate predicted to happen at CLT.