Cork Airport to rely on electricity entirely from Electric Ireland
Electric Ireland will provide a yearly supply of eight million kW/h of green electricity to the airport in a bid to increase sustainable operations.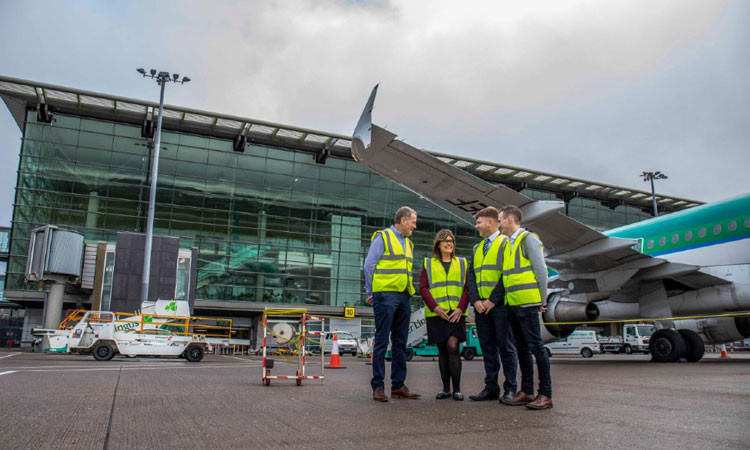 Cork Airport has agreed on a deal for Electric Ireland to supply the airport with eight million kW/h of green electricity per year.
The switch to using 100 per cent green electricity contributes to the airport's sustainability strategy and Carbon Management Plan.
The investment is part of Cork Airport's continual efforts to grow its business in a sustainable manner – with a forecast passenger increase of over eight per cent in 2019, the airport remains on course for working to reduce energy consumption every year since its original commitment in 2009.
Head of Asset Care at Cork Airport, Bill Daly, said: "This commitment to switch to 100 per cent green electricity forms part of Cork Airport's overall sustainability strategy. Cork Airport has previously won the SEAI Public Sector Sustainable Energy Award and we are currently achieving an annual energy consumption reduction of 48 per cent from a 2006 to 2009 baseline, independently validated through the SEAI Monitoring and Reporting Programme. We are fully committed to developing environmental standards in all areas of our business in order to ensure a safe and efficient airport facility. Switching to 100 per cent green energy is a further endorsement of our sustainability agenda at Cork Airport."
The airport is dedicated to responsible energy management and, as a result, has developed a Carbon Management Plan, promoting energy efficiency across the campus and supporting other scheduled energy reduction, water conservation and waste reduction initiatives.
This is not the first sustainable revolution at Cork Airport in 2019. In June 2019, Managing Director at Cork Airport, Niall MacCarthy, spoke with International Airport Review about the airport's new sustainable cleaning regime. MacCarthy explained: "At Cork Airport, we have recently made the switch to the new breakthrough cleaning technology, Tersano Lotus Pro. Our cleaning partner installed the remarkable toxin-free organic cleaning solution, which transforms ordinary tap water into a powerful cleaning agent. Preventing 5,400 litres of chemicals from impacting on the environment per year, this cleaning solution will help Cork Airport to achieve the highest cleaning and hygiene standards while having a positive impact on our environment."