Sustainability Series: Cork Airport's cleaning revolution
By eliminating toxic chemicals from their cleaning regime, Cork Airport has managed to save in excess of 5,400 litres from entering the surrounding environment. Managing Director at Cork Airport, Niall MacCarthy, explains more.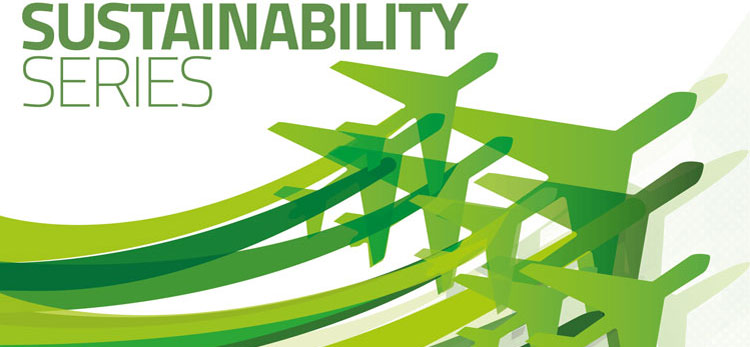 Can you tell us how you have changed your cleaning regime?
At Cork Airport, we have recently made the switch to the new breakthrough cleaning technology, Tersano Lotus Pro. Our cleaning partner, NOONAN, installed the remarkable toxin-free organic cleaning solution, which transforms ordinary tap water into a powerful cleaning agent. Preventing 5,400 litres of chemicals from impacting on the environment per year, this cleaning solution will help Cork Airport to achieve the highest cleaning and hygiene standards while having a positive impact on our environment.
How does it reduce chemical usage?
Tersano Lotus Pro is a multi-purpose cleaner, which can be used on glass, stainless steel, all floors and surfaces. By eliminating several traditional chemical-based products, chemical usage at Cork Airport is projected to be reduced by over 80 per cent. Globally, this technology has eliminated the usage of over 300 million litres of chemicals. Within the device there is a cartridge which turns cold water into stabilised water: Tap water contains varying types and amounts of minerals in the water. These minerals affect the performance of aqueous ozone. The cartridge adjusts the minerals in the water first, stabilising the tap water so that regardless of where in the world your tap water originates from, it is consistent and maximised for cleaning and sanitising performance.
Ordinary aqueous ozone is produced by using electricity to add an extra oxygen molecule to O2, creating O3. This O3 is then infused into cold tap water to create safe aqueous ozone able to clean and sanitise for up to four hours.
Is it as effective and hygienic as the chemical products?
Tersano Lotus Pro can be produced on demand and has replaced a wide range of conventional cleaning chemicals at Cork Airport. The process simply adds an extra atom of oxygen to the water molecule – transforming O2 into O3 – which means that normal tap water can be turned into a cleaning agent that is stronger than bleach, but is as safe as normal water.
How does this product save you money?
As a multi-purpose cleaner which can be used on all surfaces, this new cleaning system eliminates the cost of buying multiple cleaning solutions, delivery services and also chemical training for Cork Airport staff. Consequently we have managed to save on the repetitive purchasing we previously had to, to keep the airport clean.
Has this increased your water usage as an airport?
No, actually we have notice that using Tersano Lotus Pro has significantly reduced water consumption at Cork Airport.
How does this relate to your other environmental strategies as an airport?
Making the switch to Tersano Lotus Pro is one of several green programmes at Cork Airport, which help guide our environmental strategy. This new natural cleaning solution helps us to have a more positive impact on our environment. As Tersano Lotus Pro is a chemical-free sanitiser and cleaner, it replaces several chemical cleaning products as well as the harmful waste they produce. By eliminating these other cleaning products, we also reduce the cardboard and single-use plastic waste at Cork Airport.