Smart check-in services to be implemented at Narita Airport
Narita Airport is implementing a smart check-in initiative that incorporates self-service bag drop and facial recognition services.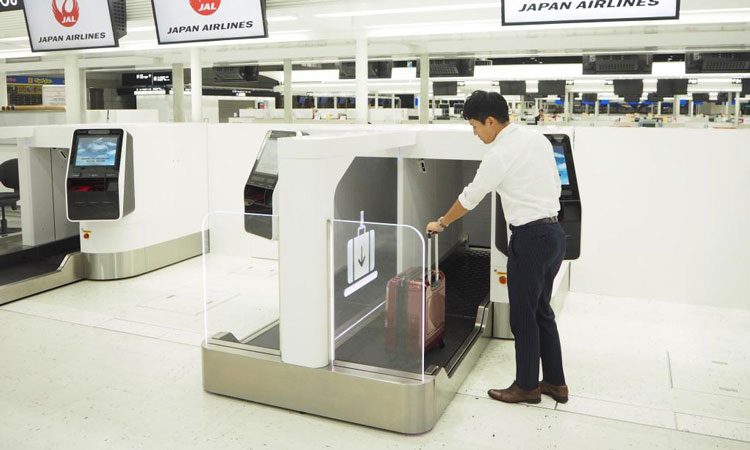 As tourism in Japan is expected to increase in the coming years, Narita International Airport has decided to address the diverse needs of customers around the world by introducing the 'Smart Airport' in 2020.
The initiative will feature self-service bag drops and facial recognition technology to shorten the time required to board an aircraft, as well as renovations at some of its First and Business Class lounges.
From 28 October, passengers will be able to check baggage smoothly through the self-service bag drop system at Narita Airport. Passengers will be invited to check in through the airport kiosk and print out their individual baggage tags. Once complete, passengers can simply drop off their baggage and head toward the boarding gate.
The self-service bag-drop systems underwent proving trials and operational testing in Terminal 1 North Wing of the airport and they are expected to greatly reduce passenger waiting times and relieve congestion around the check-in counters, the airport said. As a result of the trials, 72 self-service bag-drop units will be placed in all terminals before the Tokyo 2020 Olympic and Paralympic Games.
With the start of a full-scale installation of the self-service bag-drop units, smart check-in zones will also be established for the self-service check-in kiosks and self-service bag-drop units. Information signage will be upgraded to facilitate the flow of passengers and the airlines will be encouraged to optimise the use of their personnel resources.
The airport has said the new smart check-in initiative will result in shorter queuing times and a faster bag drop which will lead to a smoother, stress-free airport departure experience for the passengers and their baggage.
One ID facial recognition technology services will also be implemented at Narita Airport in the spring of 2020. During the initial check-in process, passengers will have an option to register their photo.
Once completed, passengers can proceed through security and board the aircraft without presenting travel documents. As the first airport in Japan to introduce the system, Narita Airport has said this innovative boarding style will ensure a smoother airport experience. Furthermore, by utilising the most advanced cutting edge facial recognition system, it will improve the passenger authentication accuracy and enable improvements in aviation and airport infrastructure security. 
Since the beginning of 2019, Japan Airlines' (JAL) lounges have also been renovated at Narita Airport. Featuring a modern Japanese design, the aim is for passengers to be pampered before departing to their destination of choice.
Related airports
Related airlines