Aviation holds the key to unlock Kenya's economy, says IATA
Aviation accounts for 4.6 per cent of Kenya's GDP, but to ensure the consistent development, the nation must improve infrastructure, connectivity, safety and technology.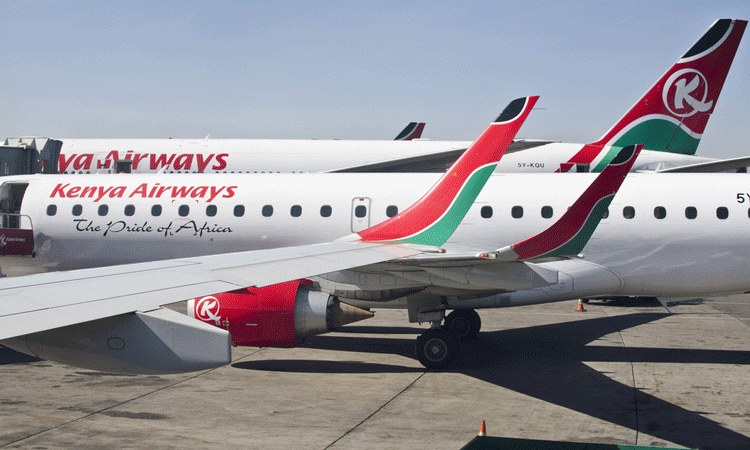 IATA has presented its latest study on the economic value of air transport and tourism to Kenya at the IATA Regional Aviation Forum in Nairobi and identified opportunities for significant expansion over the next 20 years if key investments in infrastructure and policy reforms are made.
In 2017, over 4.7 million passenger journeys were made to Kenya, with aviation and tourism representing US$3.2 billion in GDP. It accounts for 4.6 per cent of Kenya's GDP and supports 410,000 jobs. Over the next 20 years the Kenyan market could more than double in size, resulting in an additional 11.3 million passenger journeys, over 449,000 more jobs and a US$11.3 billion boost to GDP by 2037.
IATA identified four areas where government action can promote aviation's growth and bring even more value to Kenya:
Improve air transport infrastructure to accommodate the future growth of air traffic in collaboration with users: Improving operational efficiency at Jomo Kenyatta International Airport is essential if Nairobi is to remain a competitive connecting hub and East Africa's main air cargo hub.
Implement the Single African Air Transport Market (SAATM): SAATM will open Africa's skies – we welcome Kenya's commitment to SAATM and urge the government to implement it by making its regulatory framework statutory
Improve safety: Improvements in the safety performance of Africa's turboprop fleet remain a priority – including in Kenya – and the IATA Standard Safety Assessment Program (ISSA) enhances and complements the state's safety oversight role
Adopt new innovative technology: Integrating technology such as biometrics and AI will improve efficiency and passenger experience.
Muhammad Ali Albakri, IATA's Regional Vice President for the Middle East and Africa, said: "Air transport has been a major driver in Kenya's economy, boosting tourism, attracting regional headquarters of multinational companies and fostering trade, logistics and foreign investment in the country. With 4.8 million passengers arriving to Kenya's airports every year and the country's established position as the leading cargo hub for East Africa, there is good reason to be proud of all that aviation has achieved in the country.
"However, while Kenya ranks globally in the top 10 per cent of countries for visa openness, it remains in the bottom half for air transport infrastructure. To unlock the full social and economic benefits that aviation brings, Kenya needs to improve its infrastructure, open its skies, remain vigilant and firm on safety, while taking advantage of new technologies to improve efficiency and the passenger experience."
Sebastian Mikosz, Group Managing Director and CEO, Kenya Airways, commented: "Kenya Airways has been a major driver in Kenya's economic and social development, promoting commerce, providing jobs and vital logistics to boost tourism and trade. The development of policies that support the growth of aviation and reduce bureaucracy at the points of entry are paying off. Continuing this policy focus will certainly unlock even greater development potential for Kenya and the neighbouring countries."