Airport Awards 2018
We've announced our winners!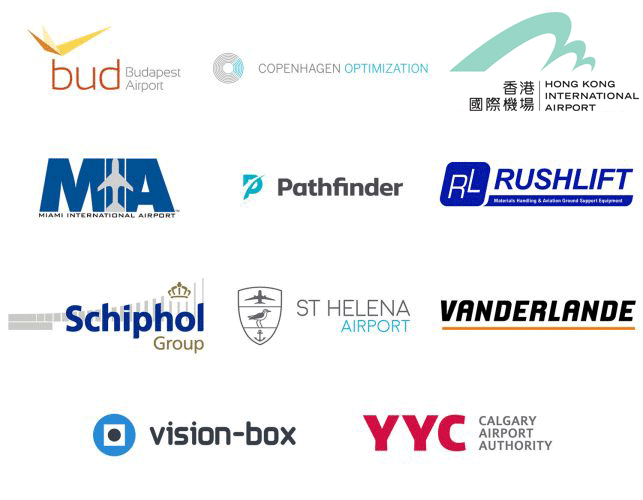 In September, voting closed on the 2018 International Airport Awards. Launched to celebrate industry excellence, our awards were open to airports and suppliers alike and invited organisations to submit entries which showcased innovation in 11 particular categories across the airport and aviation industry. 
From over 80 submissions, the awards went to the public vote and after receiving more than 12,000 votes from engaged members of the industry, our editorial team set about shortlisting the submissions, using a combination of votes received and by judging each entry on its own individual merit. The shortlist was then opened up to a select team of industry experts to judge the winners in each category.
It is with great pleasure that we now announce the results. Please click on the categories below to find out more about our winners.
Winners
[zl_tabs_reload label="1″]
[zl_tabs_cell title="Accessibility" right_icon="fa-angle-down" id="accessibility"]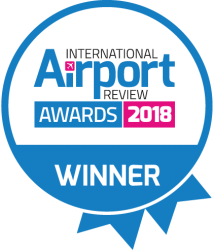 Winner: Calgary Airport Authority
The YYC LINK Passenger ShuttleTM at Calgary Airport is a one-of-a-kind, universally accessible compact transit system which offers a seamless experience when traveling through the Calgary airport. The system consists of custom designed electric vehicles operating in a dedicated route that links all domestic and international concourses. It is available as a post-security courtesy service for all guests who need to transport within the terminal.
Runners up:
[/zl_tabs_cell]
[zl_tabs_cell title="Airport of the Year" right_icon="fa-angle-down" id="airport"]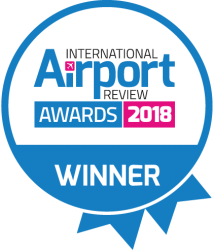 Winner: Hong Kong International Airport

Connected to 220 destinations, including 50 on the Mainland, and with 1,100 daily flights by more than 120 airlines is no mean feat. It has been ranked the world's busiest cargo airport for eight consecutive years, and the third in terms international passenger volume. Each year, HKIA conducts more than 100 drills, exercises, trainings and seminars covering several operational disruption and emergency response scenarios, including security issues, severe weather conditions, system failures, equipment malfunctions and public health incidents, etc. Meanwhile, HKIA uses big data and other latest technologies in different facets of airport operation, including safety performance on runways. Keeping the passengers needs at the forefront of every project, well done to Hong Kong International, a prime example of an airport of the future.
Runners up:
[/zl_tabs_cell]
[zl_tabs_cell title="Airside Operations" right_icon="fa-angle-down" id="airsideops"]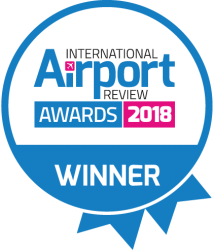 Winner: Rushlift GSE
As passenger numbers increase ground movements have also seen a sharp increase. To keep up with the increase at Gatwick Airport, easyJet have invested in DHL to increase productivity, who in turn, use Rushlift GSE. Preparations on the ground, in terms of handling baggage, positioning steps, transporting support staff, provisioning and manoeuvring the aircraft, must all be orchestrated with speed and precision – operations that depend on the reliability of the ground handling staff and the equipment that supports them.
Runners up:
[/zl_tabs_cell]
[zl_tabs_cell title="Design Project of the Year" right_icon="fa-angle-down" id="design"]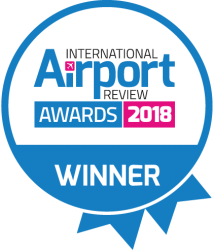 Winner: St Helena Airport
As the most remote airports in the world, the construction of the St Helena Airport faced some very distinct challenges. Not only did the airport project need to construct an airport and associated infrastructure to meet international aviation standards, it needed to do so in an environmentally friendly way.  The only place on the Island that could accommodate the airport is also the most environmentally sensitive.
Runner up:
[/zl_tabs_cell]
[zl_tabs_cell title="Environmental Awareness" right_icon="fa-angle-down" id="environmental"]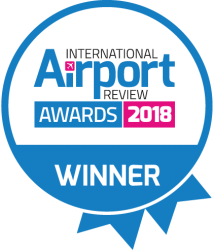 Winner: Budapest Airport
Based on two main pillars, complying to current regulations and strengthening trust of partners, Budapest's 'Green Airport Programme' has pushed the airport into both the Business Council for Sustainable Development in Hungary (BCSDH) and in the carbon accreditation programme of Airports Council International (ACI). BUD has programmes concerning air quality improvement, biodiversity, carbon footprint reductions, e-mobility, noise protection, water management and recycling and water.
Runners up:
[/zl_tabs_cell]
[zl_tabs_cell title="Passenger Experience and Seamless Travel – Airports" right_icon="fa-angle-down" id="passengerairports"]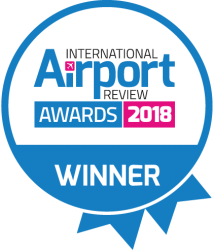 Winner: Miami-Dade Aviation Department
Since launching the facial recognition pilot programme in November 2018, the Concourse E facility has been screening as many as 10 passengers per minute. The new technology by U.S. Customs and Border Protection (CBP) verifies a traveller's identity by matching them to the document they are presenting. In addition to providing the latest in expedited passport screening technology, the new facility reduces the walking distance for Concourse E and F passengers who previously only had access to the Concourse D passport hall – decongesting one of the country's busiest arrivals facilities in the process as well.
Runners up:
[/zl_tabs_cell]
[zl_tabs_cell title="Passenger Experience and Seamless Travel – Suppliers" right_icon="fa-angle-down" id="passengersuppliers"]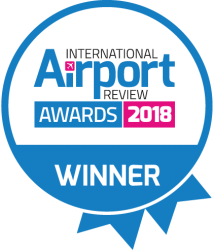 Winner: Vision-Box
The Fast Passenger Processing System programme at SYD began in June 2018 and was designed in cooperation with Vision-Box. It is the first worldwide large scale end-to-end single-token trial. It gives travellers the ability to cross every airport checkpoint using a seamless, fast and secure biometric-based journey that will identify and clear passengers by their facial features alone.
Runners up:
[/zl_tabs_cell]
[zl_tabs_cell title="Revenue Generation" right_icon="fa-angle-down" id="revenue"]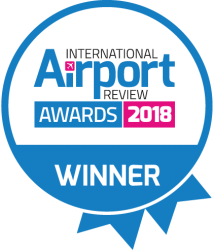 Winner: Pathfinder Global FZCO
With their solution, airports can quickly calculate revenues, bill tenants and tag finance to follow up on receivables. With a single solution managing revenue assurance, facility management & leasing helps the airport have a "bird's eye view" on all revenue sources with multiple KPI's and custom reports. With their analytics solution, Pathfinder can give the airport deep intelligence with pre-built reports on multiple KPI's and custom reports to generate value quickly. E.g. quick trends on revenue by brand, by store, by merchandise category etc.
Runners up:
[/zl_tabs_cell]
[zl_tabs_cell title="Security Solution" right_icon="fa-angle-down" id="security"]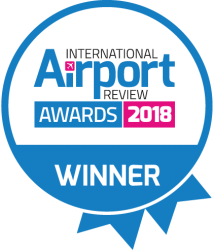 Winner: Copenhagen Optimization
Better Security is a dedicated module within Better Airport® allowing airports and staff providers to plan the all security check-point operation in a single platform. Unanticipated queues are a thing of the past as the checkpoint operation is simulated to precision ahead of day of operation. This allows the entire team to plan the security operation all the way from budgeting to execution and to performance evaluation.
Runner up:
[/zl_tabs_cell]
[zl_tabs_cell title="Technological Solution of the Year" right_icon="fa-angle-down" id="tech"]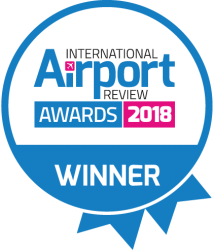 Winner: Royal Schiphol Group
Distributed Ledger Technology, or more specific Blockchain technology, provides a trust-less, decentralised, digital infrastructure where all sector parties can share data to optimise business processes without losing control and ownership of their data. Distributed Ledger Technology is Secure: Uses cryptography to create transactions that are impervious to fraud and established a shared truth; Shared: Blockchain value is directly linked to the number of organisations or companies that participate in them. There is huge value to even the fiercest of competitors to participate with each other in these shared database implementations; Distributed: There are many replicas of the Blockchain ledger. In fact, the more replicas the more authentic it becomes; Ledger: The ledger is written once so it an immutable record of every transaction that occurs.
Runners up:
[/zl_tabs_cell]
[zl_tabs_cell title="Terminal Operations" right_icon="fa-angle-down" id="termops"]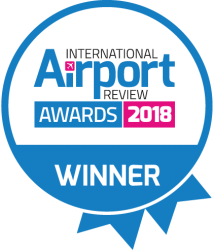 Winner: Vanderlande
A combination of state-of-the-art automated screening lanes with a well-established remote screening software and life-cycle services to create a fully integrated checkpoint solution. Already deployed in multiple airports worldwide, the solution has proven its capacity to significantly improve the efficiency of airport terminal operations, and more specifically of the passenger screening process.
Runners up:
[/zl_tabs_cell]
[/zl_tabs_reload]
Contact Us
Contact Us
For all enquiries about the International Airport Awards please email Sam Pirani [email protected] or call +44 (0)1959 563 311.