Pro-active accessibility ensures the same experience for everyone
It is the aim of an airport to ease the journey and ensure it is a positive experience for all passengers, including those with reduced mobility or additional needs. Although the intention is the same, how airports are approaching this varies.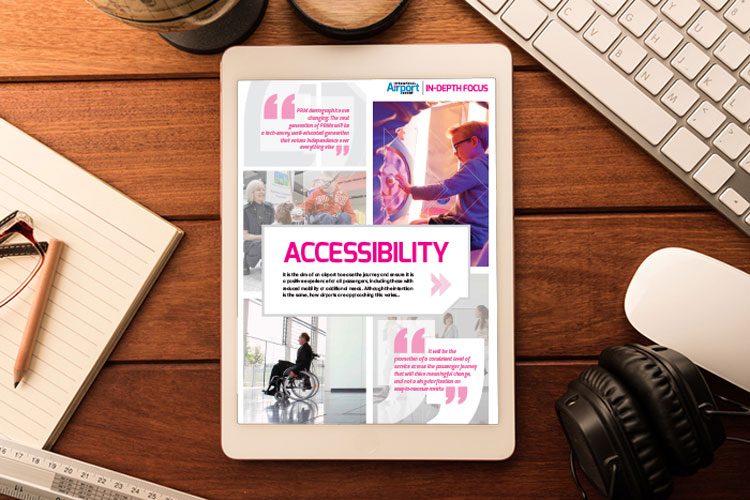 In this In-Depth Focus:
Compliance vs. compassion
Brian Cobb, Chief Innovation Officer at Cincinnati/Northern Kentucky International Airport (CVG), describes the airport's ambitions to advance accessibility among its community.
Passengers with additional needs require consistent standards
Gatwick Airport's Accessibility Manager, Sara Marchant, looks at how the UK's proposed Passenger Charter is an opportunity to introduce consistent standards for passengers with reduced mobility across the entire airport journey.
From assistance to bespoke customer service
As the aviation industry moves towards a more focused approach on passengers with reduced mobility, accessibility within airports is changing. We spoke to Roberto Castiglioni, Chair of the Heathrow Access Advisory Group, who takes a closer look at how the industry should handle this.