Denver: Leading the way in environmental stewardship
Denver International Airport has embarked on a successful performance-based navigation implementation. Noise Abatement Manger, Mike McKee, provides an overview of the project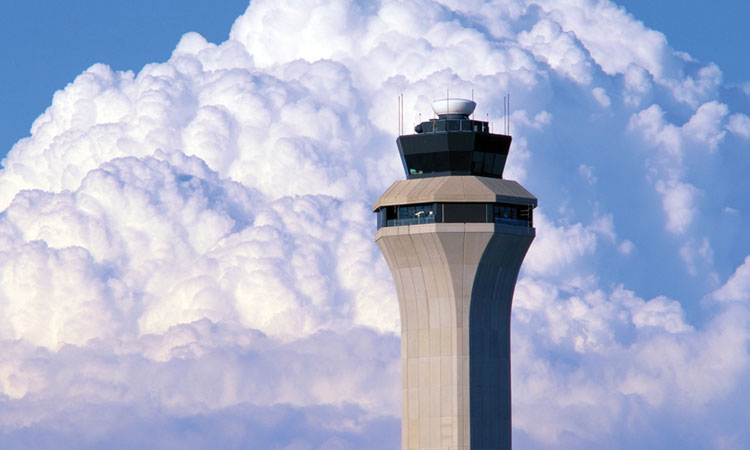 In collaboration with the Federal Aviation Administration (FAA), Rocky Mountain Metropolitan and Centennial Airports, and major airline and industry partners, Denver International Airport (DEN) embarked on the design and implementation of new arrival procedures in December 2012, and new departure procedures in March 2013. The collaboration brought with it the benefits of Performance Based Navigation – increased runway throughput; reductions in aircraft fuel burn, greenhouse gas emissions and minimised noise footprints to the Denver metro area. 
DEN is the first commercial airport to design a truly comprehensive plan of Area Navigation (RNAV) from the beginning that permits each procedure to reach its full potential. The flight procedures include all arrivals and departures, not only for DEN, but also for two general aviation reliever airports (Centennial Airport and Rocky Mountain Metropolitan Airport), and have incorporated vertical navigation. These procedures are part of NextGen, which is an umbrella term for the ongoing, wide-ranging transformation of the National Airspace System. At the most basic level, NextGen represents an evolution from a ground-based system of air traffic control to a satellite-based system of air traffic management.
For air traffic control, this means:
Smoother approaches. The Optimised Profile Descent technique allows descending aircraft to reduce power and maintain a constant glide path during descent, instead of a 'stair step approach'
The new approaches and departures eliminate the 'stair stepping' descent and departure pattern, and when combined with controlled pathways, there is a significant reduction in residential noise
Satellite-based air traffic management will improve situational awareness in all weather conditions and allows aircraft to safely fly closer together on more direct routes, thereby reducing delays.
Background
The City and County of Denver opened DEN, billed as an airport for the future, on 28 February 1995; simultaneously closing Colorado's primary airport at the time, Stapleton International. DEN's land mass of 53 square miles (34,000 acres) is twice the size of the island of Manhattan, and large enough to contain within its boundaries Hartsfield-Jackson International Airport, Chicago O'Hare, Los Angeles International, and Dallas-Fort Worth, simultaneously, and with room to spare.
DEN was also built away from the urban population centres that had constrained Stapleton's growth and led to increasing aircraft noise concerns around the former airport. In acquiring the land for DEN, the City and County of Denver procured an extremely large site and purchased all residentially zoned property which existed inside the federally recognised 65 DNL noise contour projected for DEN. This meant that all land surrounding DEN that was zoned for residential use would experience aircraft noise levels below federal compatibility standards.
DEN's airport designers took advantage of this broad, unconstrained canvas to create an airfield unlike any before. The resulting design is incredibly efficient, with widely-spaced runways that can accommodate simultaneous triple parallel instrument approaches, and a 360-degree design that permits aircraft to more often arrive or depart in the desired direction of flight. Its perpendicular runways make it easier and quicker for air traffic controllers to rotate operations to accommodate runway configuration changes. Non-intersecting runways and taxiways enable aircraft to taxi from gate to runway, or vice-versa, without the need to cross other runways. And concourses are spaced far enough apart for wide-body aircraft to push back simultaneously from any two adjacent concourses, while two additional wide-bodies taxi side-by-side between them.
DEN's airfield has been designed to enable expansion beyond its current six runways to 12. If fully built-out according to this plan, it could someday feature as many as eight parallel north-south runways and four east-west runways. The estimated capacity at full build-out is 1.2 million operations and more than 100 million passengers per year.
Denver airspace
The airspace surrounding DEN was planned with the same eye toward expanded capacity and efficiency that was used to develop the airfield and related facilities on the ground. While the initial airspace design and associated procedures were well able to efficiently accommodate traffic for the first decade or so of DEN's existence, rapid traffic growth at the new airport eventually revealed deficiencies in the radar-vectored environment. Queue lengths for final approach sometimes stretched 20 to 30 miles out from the runway(s); adding flight miles from the airport. And airport capacity was sometimes underutilised as slots in the final approach queue went unfilled.
Meeting the challenge
The design and implementation project kicked off in January 2010. The Denver RNAV/RNP Working Group conducted an unprecedented level of simulation, including numerous hours in flight simulators representing a broad cross-section of the national fleet, from regional jets, to various narrow- and wide-body models, including the brand-new Boeing 787.
Approximately two dozen separate flight simulation sessions were held with various carriers. This was followed by 16 different 'human in the loop' simulation sessions, involving various FAA air traffic facilities, conducted to test the human factors inherent in air crew/controller interactions. Far from representing merely a final check on the quality of the design, these simulation sessions were integrated into the work flow and were a crucial component of an iterative loop that designed, tested the design, redesigned in response to any deficiencies discovered, retested, and then finalised a particular procedure design.
Environmental and community challenges were addressed primarily via a formal Environmental Assessment (EA) process initiated by FAA and conducted by HNTB Corporation. The EA study area incorporated not only the area surrounding DEN, but also the vicinities of Centennial Airport and Rocky Mountain Metropolitan Airport, as well as extending westward into the mountains. The EA analysed a wide variety of potential environmental impacts, though in this case noise was the primary focus. Projected noise levels were correlated with population density data derived from the most recent U.S. census and the results compared to a similar 'no-action' scenario. The EA also examined potential noise impacts upon state parks, wildlife areas, wilderness areas, and Rocky Mountain National Park.
Results
Initial fuel burn analyses conducted by aviation analysis experts, ATAC, indicate that the implementation of RNP arrival procedures alone is saving participating DEN carriers over $1 million per year, and could save them over $3 million per year if certain anticipated changes to aircraft separation criteria are approved. RNP arrival procedures in visual conditions are currently saving approximately seven flight miles per arrival, and would save at least 30 flight miles per RNP arrival in instrument conditions if Instrument Flight Rules (IFR) use is ultimately approved. RNP-AR approaches have now been flown to all runways, and are routinely flown parallel to conventional and RNAV-connected Instrument Landing System (ILS) approaches.
United Airlines, which has a hub in Denver, has estimated savings of 200 to 800 pounds of fuel per flight, depending on the size of the aircraft, as a result of optimised profile descent procedures at DEN. Go-arounds for the airport as a whole have been reduced by 35 per cent, further saving fuel and related emissions.
In recognition of the success of the Denver project, the Denver RNAV/RNP Working Group was awarded the 2013 ATCA Chairman's Citation of Merit. And on 13 January 2014, U.S. Transportation Secretary Anthony Foxx appointed Denver Mayor Michael Hancock to FAA's Management Advisory Council. Mayor Hancock is the first mayor ever appointed to the Council.
NextGen allows more aircraft to safely fly closer together on more direct routes; reducing delays and providing unprecedented benefits for the environment and the economy through reductions in carbon emissions, fuel consumption and on the ground noise.
Lessons learned
Paramount among the many keys to successful Performance Based Navigation implementation in Denver has been the remarkable collaboration among stakeholders on the local working group. True collaboration involves more than just getting the necessary stakeholders together in a room. To achieve success, those involved must put aside personal or even organisational agendas and focus on achieving the goal.
There was another 'secret ingredient' to this project, and that was the tremendous assistance the Denver project received from Jeppesen. From developing Flight Management System databases so that proposed procedures could be flown in simulators, to formulating the DEN RNP concept and designing the resulting procedures, to assisting with charting issues and creating multi-media materials for ATC training, Denver-based Jeppesen's assistance was an indispensable factor in the ultimate success of the project.
As for the process, we found it crucial to involve all stakeholders early in that process. The FAA began meeting with a variety of local, state, and federal stakeholders before they even held the formal kick-off meeting. Meetings with the airport Noise Abatement Office, Colorado State Parks, U.S. Fish and Wildlife Service, the National Park Service, and others occurred right at the beginning and were directly responsible for positive outcomes with all of them.
One final, and surprising, lesson learned was that implementation of DEN's RNP arrival procedures has actually benefitted not only aircraft using RNP, but also other aircraft not on an RNP procedure. This has occurred because the increased efficiency of RNP arrival procedures has incentivised the use of runways that would otherwise be considered less desirable in certain configurations. The resulting effect has been the removal of these RNP arrivals from queues for runways used by non-RNP aircraft and reduced flight miles for the non-RNP aircraft as a consequence. In the case of DEN, additional taxi distance that would otherwise discourage the use of certain runways in a given configuration is outweighed by the benefits of a shorter RNP path to the runway. The result is more balanced use of the airfield as a whole. While certain unique aspects of the DEN airfield such as staggered runways certainly contribute to this effect, this result should perhaps prompt broader consideration of the true value of RNP procedures to the National Airspace System.
Biography
Mike McKee is the Noise Abatement Manager for Denver International Airport. He represents DEN on the Denver RNAV/RNP Working Group, and has extensive experience with design and implementation of noise abatement-related air traffic procedures. Mike holds a Bachelor of Science Degree in Aviation Management and is a licensed sailplane pilot.