Navigating the skies of innovation and diversity inclusion
Waheedah Lawal Suleiman, the Economic Manager for Airports Council International (ACI) Africa and Liaison Officer for the Federal Airports Authority for Nigeria (FAAN), wrote exclusively for International Airport Review. She details the many ways airports can further innovation and why diversity inclusion is so important for airports' future.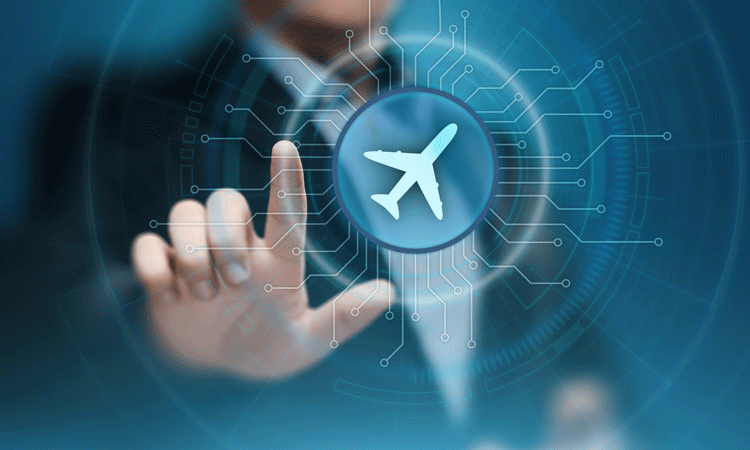 The future of airports lies in the harmonious integration of innovation and diversity inclusion. As airports transform into smart and inclusive spaces, they can better serve a global, diverse population and stay competitive in a dynamic future. Creating a culture that fosters innovation and celebrates diversity is not just an option; it is a necessity for airports in the 21st century.
It is alarming how quickly the world is becoming more mysterious. The word "luxury" is now synonymous with air travel. Checking in at the airport, shopping at duty-free shops, boarding the aircraft, and stowing your belongings in the overhead compartment brings an undeniably greater sense of comfort, along with the exhilaration of both fear and anxiety as the plane takes off, regardless of where you are travelling to or from in the world. This, however, demonstrates the significance of studying the concept of navigating the skies and the ways innovation and diversity inclusion can underscore the transformative potential of airports for a dynamic future.
Airports play a crucial role in the global transportation network, connecting people and facilitating economic growth. In a rapidly changing world, airports must adapt and innovate to meet the evolving needs of travellers and stakeholders.  
Air-rail co-operation: A catalyst for innovation and connectivity 
Air-rail cooperation has emerged as a strategic partnership that enhances connectivity and provides seamless travel experiences for passengers. This collaboration involves airlines, rail operators, and even hub airports, working together to create integrated transportation networks. By leveraging the strengths of both air and rail modes, airports can enhance accessibility, reduce congestion, and improve sustainability. The diversity of air-rail co-operation demonstrates the potential for innovation and collaboration in the aviation industry.  
Navigating the skies for innovation: Embracing uncertainty and strategic orientation
Innovation is a key driver of success in the aviation industry, particularly in the face of environmental uncertainties. Strategic orientation, combined with a focus on innovation, enables airports to navigate uncertain conditions and adapt to changing market dynamics. By embracing flexibility and incorporating innovative practices, airports can enhance their performance and maintain a competitive edge. The model of environment-strategy-performance (ESP) provides a framework for understanding the interplay between strategic orientation, innovation, and performance in the aviation industry. 
Digital transformation: In the face of rapidly changing technological landscapes, airports must embrace digitalisation to streamline operations, enhance safety, and improve customer service. Innovations such as biometric recognition, artificial intelligence, and Internet of Things (IoT) can improve efficiency and security while reducing operational costs.
Sustainable innovations: With climate change at the forefront of global issues, airports should also focus on sustainability innovations. Initiatives like renewable energy sources, waste management systems, and green building standards can reduce environmental impacts while offering economic benefits.
User-centred design: Leveraging technologies to enhance the user experience (UX) is vital. This can be achieved through smart navigation systems, mobile apps for flight information, personalised services, and more. Creating an airport experience that meets user needs and expectations can lead to increased passenger satisfaction and loyalty.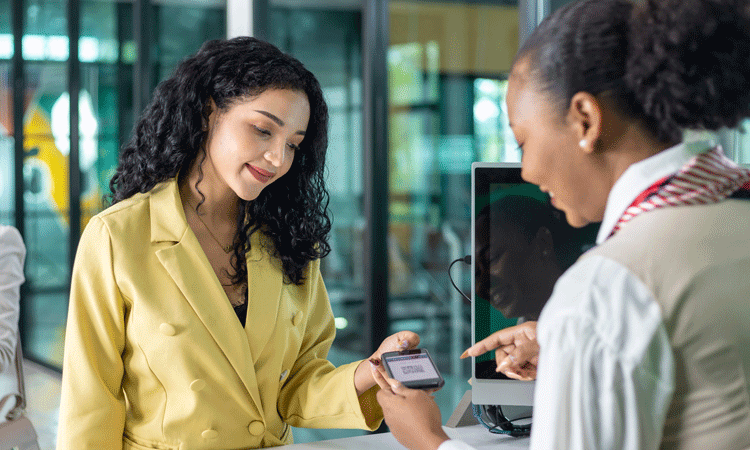 Smart airport concept: Transforming airport infrastructure 
The concept of smart airports has gained traction in recent years, driven by the need for efficient and sustainable operations. Smart airports leverage innovative technologies and data-driven solutions to enhance passenger experiences, optimise resource allocation, and improve operational efficiency.
From check-in procedures to security processes, airports can utilise innovative facilities and reliable services to create a seamless and enjoyable travel experience. Additionally, the integration of renewable energy sources and energy management strategies can contribute to reducing the environmental impact of airports.  
Business model innovation: Adapting to regulatory changes
Regulatory changes often act as catalysts for business model innovation in the aviation industry. Airports must navigate evolving regulations and adapt their business models to remain competitive and meet the needs of stakeholders. By embracing innovative approaches and leveraging enablers such as collaborative partnering, supportive work environments, and leadership, airports can overcome challenges and drive positive change. Business model innovation allows airports to explore new revenue streams, enhance customer experiences, and create sustainable growth.  
The role of diversity and inclusion: Promoting diversity and inclusion in airport operations
A diverse workforce fosters innovation, improves problem-solving, and leads to better decision-making. Airports should prioritise inclusive hiring practices, training programmes, and policies that encourage diverse perspectives and a sense of belonging.
Diversity and inclusion are essential for creating a vibrant and inclusive airport environment. Airports should strive to create a diverse workforce that reflects the communities they serve. By embracing diversity in hiring practices, promoting equal opportunities, and fostering an inclusive culture, airports can enhance employee satisfaction, improve customer experiences, and drive innovation. Additionally, airports can implement initiatives to cater to the needs of diverse passenger groups, ensuring accessibility and inclusivity for all.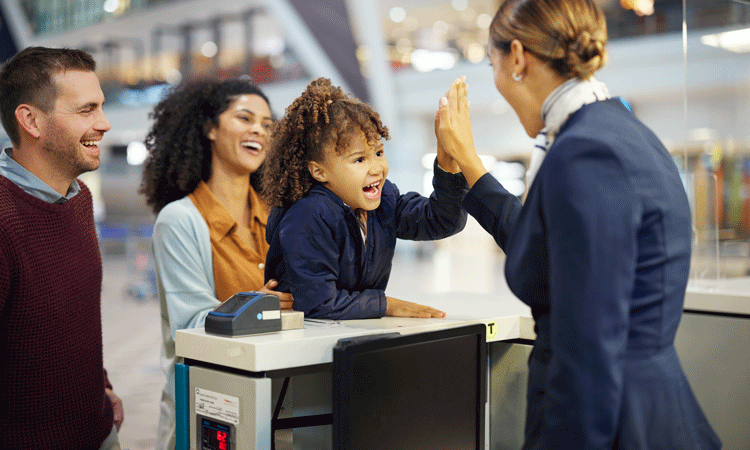 Inclusive infrastructure: Infrastructure should be designed with inclusivity in mind, catering to passengers of different cultures, languages, ages, and abilities. This can involve multi-lingual signage, wheelchair accessibility, child-friendly spaces, and more.
Community engagement: Airports should actively engage with the communities that surround them, taking into consideration the requirements and goals of those areas. This can help to cultivate trust, promote mutual progress, and ensure that the expansion of the airport is in line with the ideals and objectives of the local community.
Several airports worldwide demonstrate effective integration of innovation and diversity inclusion. For instance, Changi Airport in Singapore's use of technology to enhance passenger experience and London Heathrow's commitment to inclusivity, can serve as models for other airports or Toronto Pearson airports' the Women's Alliance@YYZ commitment to advancing women in the Greater Toronto Airports Authority (GTAA) workplace by attracting and developing talent, cultivating mentorships, and supporting professional growth. 
Airport managers as the organisers of the air transportation sector are required to be able to provide facilities and always provide optimal services included in airport services consist of punctuality, flight comfort and safety, to meet these expectations, airport services must be supported by good facilities, innovation and reliable services, including check-in area, airline tickets, inspection X-ray procedures, waiting room, parking and the other facilities.
Airports can become vibrant hubs of connectedness and advancement as they fly the flag for diversity and innovation. Airports can construct a future-ready infrastructure that serves the increasing demands of travellers and stakeholders by embracing strategic collaborations, using innovative technology, responding to regulatory changes, and encouraging diversity and inclusion. Airports' transformative potential comes in their capacity to welcome innovation, facilitate co-operation, and create inclusive settings that improve everyone's travel experience.
More from Waheedah Lawal Suleiman:
Waheedah Lawal Suleiman is a seasoned professional in the aviation industry who has spent more than a decade forging valuable connections and ensuring the smooth coordination of agencies.  
She began her career in the non-profit sector as a project officer for the Youth Society for Infectious Diseases and Social Vices (YOSPIS), a local non-profit organisation. Waheedah was the Administrative and Finance Officer (Training) at the National Bureau of Statistics in Abuja, Nigeria, at one stage in her career.
She joined the Federal Airports Authority of Nigeria (FAAN) in 2017 as a Principal Operations Officer, where she served as a duty officer at Nnamdi Azikiwe International Airport's international, domestic, and cargo terminals.
Waheedah was appointed FAAN-ACI Liaison Officer in 2019 and Secretary of the ACI-Africa Economics Committee in 2020.
Waheedah possesses a Bachelor of Science in Political Science and a Master of Arts in Development Studies from Bayero University, Kano. She has completed several local and international ICAO/ACI courses and other development courses.