The cure to travel anxiety: Curating an informed passenger journey
For International Airport Review's Issue 1, 2023, Jai Ferrell, Chief Commercial Officer & Deputy General Manager, Hartsfield-Jackson Atlanta International Airport (ATL) outlines ways in which airports can influence their passengers and their experience.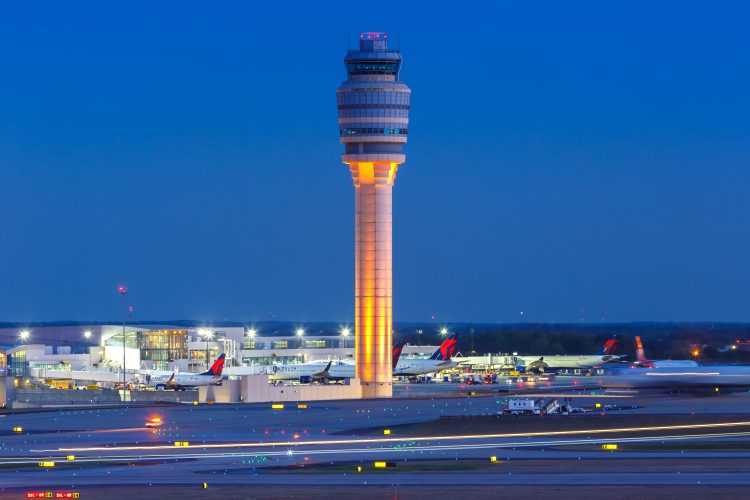 Jai Ferrell outlines ways in which airports can influence their passengers and their experience.
As the Chief Commercial Officer for Hartsfield-Jackson Atlanta International Airport (ATL), the busiest airport in the world, I take great pride in curating an exceptional experience for passengers coming to and through Atlanta. The travelling experience for passengers around the globe isn't limited to the arrival at the airport, rather it's initiated at the time of booking the flight or even when considering travel.
Travelling is an anxious and vulnerable experience, and frankly passengers are in little control of this very dynamic environment. From traffic congestion and construction projects to queuing in lines and customer service support, passengers are at the mercy of the shared airport ecosystem. The best way for passengers to manage their time, investment and most importantly their emotions in an airport is to remain aware and have a plan. While every airport is unique, I've identified several common themes to manage the passenger experience and expectations when travelling through airports domestically and aboard.
Information is available – seek and you will find
Before the commute to the airport, passengers need to understand the local conditions that may impact their travel time. Oftentimes passengers reach peak levels of anxiety because of the defined timeline before they take flight. Commuting delays due to weather or general congestion on the highways will impact the passenger experience if plenty of time is not allotted for the commute. If consideration for the unknown isn't given, passengers may be subject to undue stress during fluid processes like checking in, security screening or commuting to the gate. Passengers should check the local weather to understand the forecast for their intended day of travel. Also, airport websites are invaluable information sources regarding impacts and for a quick look at terminal maps, so passengers may arrive informed and ready. 
Capacity growth means construction, and it is inevitable
Airports are economic engines designed to connect people and products all over the world. In order to support the growing global demand for passenger travel and cargo goods, airports are in constant construction phases to renew and replace facilities while developing new infrastructure to accommodate the increased capacity. Passengers are encouraged to plan their trips and start with the airport's website to learn about potential impacts that may delay commutes.
Always look up
There's knowledge above. Airports are designed with the customer experience in mind. Wayfinding and directional signage are critical components to keeping passengers flowing in the intended areas or providing information as they journey through the airport. At ATL, we are very intentional about every detail of the signage programme, specifically the font size, signage and proximity to the intended location. We are purposeful about the placement of wayfinding and the potential of signage competing with revenue‑generating advertising. While both are priorities in our commercial programme, the customer experience reigns supreme, and intentional wayfinding is critical in the airport experience. Many passengers enter an airport with cellular devices in hand. A simple pause and look above for directional signage are beneficial as they navigate familiar and unfamiliar airport spaces.
Stay connected at departures and arrivals
Travelling in an airport can be an anxious experience. The best way to prepare is to be informed. Connecting with an airport and airline social media channels prior to departure is an excellent way to understand what's in store before the flight, during the time at the airport and arrival at the destination. Even if travel isn't in the near future, information shared on social channels is fascinating and a great way to stay informed on new developments and new routes.
Travelling is an anxious and vulnerable experience, and frankly passengers are in little control of this very dynamic environment.
Grace is sufficient for everyone
As the world resumes operations from the COVID-19 pandemic impact, it is very important to give grace when possible. While many enterprises are facing shortage in staff and resources, others have transitioned to new business models that may be unfamiliar. These include automated attendants, digital ordering or self-checkout kiosks. An airport is a dynamic ecosystem compromised of various stakeholders. From wheelchair attendants and customer service agents to retail managers and ground transportation operators, we collectively felt and, in some cases, still feel the impact from the pandemic. Grace is the space where patience and understanding reside. When travelling, offering grace is a great way to enhance the airport experience for passengers and the array of employees onsite to provide services and support.
While this list isn't nearly comprehensive, it offers recommendations on ways to relieve travel anxiety when travelling to ATL and beyond. 

Jai Ferrell is the Deputy General Manager and Chief Commercial Officer for the busiest airport in the world, Hartsfield-Jackson Atlanta International Airport (ATL). Her responsibilities include innovation, brand strategy, commercial revenue, and commercial management. Under her leadership, ATL generates over $1 billion in annual gross revenue. She also serves as the marketing lead for ATL's human trafficking initiative, bringing awareness to the millions of passengers that travel to and through ATL annually.
Jai lends her expertise as a board member to several youth focused organisations. Her award-winning career spans over two decades, including work in entertainment television, consumer products and sports contributions to WarnerMedia (formerly Turner), CNN, Major League Baseball, Viacom and BET Networks.
Her many accolades include being recognised as one of Atlanta Magazine's 2022 500 Top Leaders and Business Chronicle and Airport Business Magazines 40 under 40 classes. A Spelman College alumna, Jai earned a master's degree in communication from Georgia State University. She is a graduate of the KPMG Executive Women in Leadership programme and a life member of Phi Beta Kappa honor society.