Sharjah Airport Authority enabling seamless experiences with digital technologies
Aisha Obaid Almheiri, Assistant Director of Information Technology Affairs Department at Sharjah Airport Authority (SAA) details how digital technologies are being deployed not only to benefit passenger safety, but to help achieve the pivotal seamless passenger experience.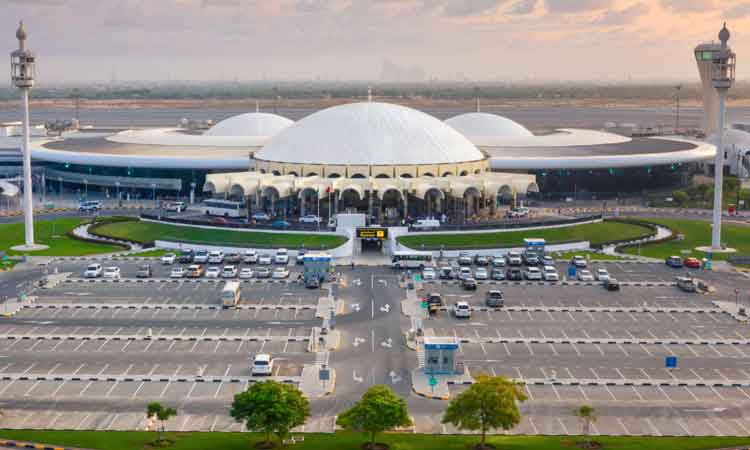 With the world's innovative technologies undergoing large-scale transformations, the travel services industry is also reorienting itself, fostering creative tactics to deliver effective customer service. It's a process born out of the pandemic, where unprecedented challenges paralysed the world, not least of all the UAE, where global lockdown forced regional airports into severe crises. Despite these challenges, airports have since bounced back and recovered exceptionally.
Passenger expectations have been quickly evolving, and airports around the world are constantly regenerating their efforts to provide the latest customer satisfaction solutions. Tourism is expanding at an astounding rate, and airports have been making a conscious effort to go beyond market benchmarks to remodel infrastructure and services. Part of this involves leveraging smart technologies to adapt to changing passenger expectations.
Driving contactless technologies to increase safety and efficiency
The COVID-19 pandemic saw contactless journeys become crucial at airports; it ensured the safety and wellbeing of passengers, and offered an expedited, stress-free customer experience. Airports across the world have similarly deployed many cutting-edge steps to ensure passenger safety is kept to high regard. They collaborate with government and key stakeholders to offer safe and memorable travel experiences to passengers. Even within airports, efforts are being made to guarantee easy access to high-quality smart facilities, while also stimulating passenger flow internationally. The UAE has also been making efforts to expand its global network, connecting the country to major destinations.
The world has become increasingly connected, which has resulted in the evolution of how people live. The role of technology is becoming increasingly significant as is becoming the need to establish unified and integrated digital platforms to improve the efficiency of airports. Moreover, an updated infrastructure is also necessary to enhance services, lower costs and maintain optimum security. This all helps in enhancing passenger experience.  
UAE's aviation sector prioritises the security of passengers and has implemented measures to tackle post-pandemic challenges. New processes have been initiated to both address issues and adjust to evolving needs. Airports are deploying effective strategies to ensure social distancing and a clean, sanitary environment.
The Sharjah Airport Authority (SAA) has integrated the latest technological innovations to facilitate contactless transactions. The SAA has implemented a range of 'Self-Service Travel' procedures, which allow passengers to complete boarding procedures with ease. These services include self check-in and boarding pass printing, baggage tag printing, baggage drop-off, boarding card validation and smart gates. Additional services such as 'Smart Information Desk' and 'Passenger Flow and Queue Management System' have been instrumental in ensuring high quality and customer satisfaction. These services reduce waiting times and make additional amenities better accessible to airport officers. Officers, with the technology, can access information by scanning boarding passes or using interactive airport maps to quickly locate routes to boarding gates.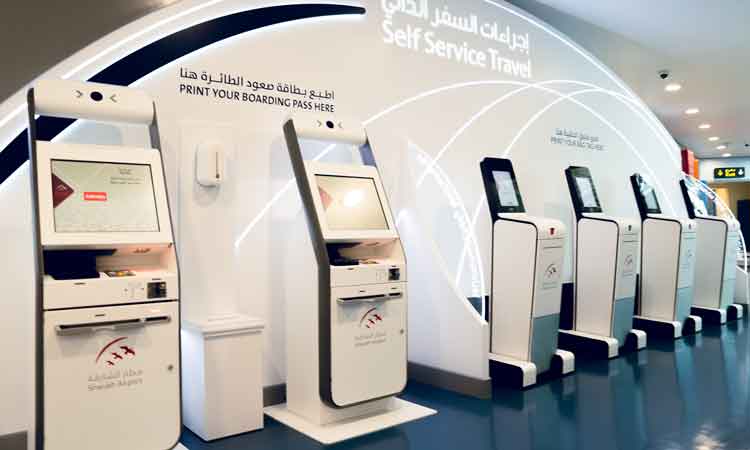 SAA has implemented a range of 'Self-Service Travel' procedures, which allow passengers to complete boarding procedures with ease.
Digital transformation
These digital services and streamlined operations are all in line with the SAA's digital transformation strategies which are aimed at fostering higher levels of customer satisfaction. We been making a conscious effort to boost airport capacity and we strive to deliver top-notch travel experiences and smooth passenger flow.
Considering these ongoing technological developments, the SAA has remodelled all its services to match the rapid innovations taking place around the world. It has made further efforts in ensuring:
Clean and quality maintenance management
Convenient access to medical facilities
Foreign currency exchange
Accessibility to food outlets
Customer service centres.
This ensures a seamless service and helps streamline processes for elderly and people with limited mobility. Digital services have advanced this even further, reaffirming the SAAs commitment to deliver customer-centric services.
Another digital service the airport has implemented is the DTP tNexus Airport View. This is a mobile application designed for high-ranking officials and employees and allows users to access vital information from the Airport Operations Control Centre (AOCC). The application helps serve as a portal for all airport stakeholders and allows users to instantly access critical data to better streamline travel procedures.
Industry recognition of our work
By implementing cutting-edge technologies and various pioneering systems, the SAA is dedicated in offering passengers with seamless and secure travel experiences. Technology and infrastructure play a key role for ensuring a good traveller experience and help improve the airport's operational efficiency. In response to increasing traffic, changing service quality requirements and health-related restrictions, the SAA aims for facilities to be regularly maintained and effectively staffed. Likewise, the airport's official website, which has received the 'Best Website' recognition from the Global Excellence (GX) annual award, serves as an ideal tool for guiding passengers. This, coupled with the Sharjah Airport Smart Application and its range of digital services, is how we ensure a streamlined travel experience.
With an ISO 27001:2013 international accreditation for information security management and a 'Cyber Awareness Plan of the Year' title in 2021, Sharjah Airport has been recognised both regionally and internationally as a pioneer in creating innovative and safe travel experiences that meet the changing needs of passengers.

Aisha Obaid Almheiri is Assistant Director of Information Technology Affairs Department at Sharjah Airport Authority (SAA). She has extensive experience in and around airports, with her work dominantly focusing on managing IT and software. She has been a part of the SAA for 16 years, working for eight of those as an assistant director. Almheiri holds a degree in Multiculturism and Leadership from the University of Dundee and a BA and EMBA from the University of Sharjah.