Revisiting the need for standardisation in a contactless world
After speaking at the International Airport Online Summit, Kirk Goodlet, Director of Facilitation and Product Development at Winnipeg Airports Authority, argues that now, more than ever, is the time for the industry to return to standardisation and harmonisation.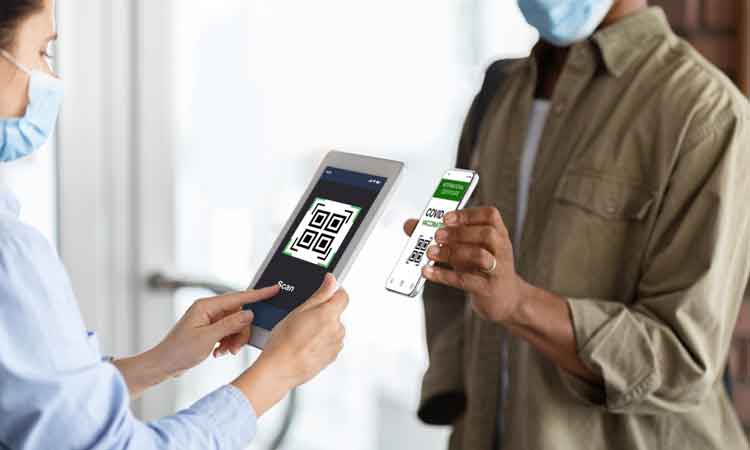 In 2003, the International Civil Aviation Organization (ICAO) adopted specifications for machine-readable travel documents (eMRTD). This laid the foundation on which an extensive infrastructure could build, including many of the eGates and kiosks that airports depend on today. Beginning with Belgium in 2004, successive governments began issuing ICAO‑compliant ePassports. As of 2020, 145 countries issued ePassports and there are over one billion in circulation.1 The power of ePassports lay in the rigour in which they are issued by states, as well as the digital biometric and biographic information stored on the ePassport's chip. This enables airports, airlines, and inspecting agencies to authenticate documents using automated border controls (ABCs) and to deliver an enhanced passenger experience.
The ePassport is just one example that highlights the fundamental role that standardisation can play in the aviation sector. While standard-setting bodies, such as ICAO, have played an influential role in how the air industry responds to crises, the unprecedented scale of COVID-19 led to conflicting mandates among agencies and, as a result, a less coherent approach to passenger processing.
Job losses across the sector
The World Travel and Tourism Council (WTTC) estimates that more than 174 million travel and tourism jobs were lost globally, and global gross domestic product (GDP) lost more than $4.7 trillion from travel and tourism in 2020.2 The effects on airlines and airports are commensurate, and many airports will not reach 2019 levels for some time.
Despite states beginning to vaccinate citizens across much of the west in January 2021, there remained many questions about the way in which vaccination records would be created, stored, and shared with stakeholders across the passenger journey. To be sure, the World Health Organization (WHO) issued International Health Regulations (IHR) in 2005 to prevent, protect against, and provide a public health response to communicable disease. However, responsibility for public health varies from state-to-state and even from region-toregion, which compounds the challenges facing the travelling public and communicating to passengers who transit from one state to another.
A fragmented eco-system In the absence of clear government direction on vaccination credentials, the industry responded quickly to fill the void. Initiatives like CommonPass, SMART Health Cards, or IATA's Travel Pass, sought to respond to industry needs. What was meant to drive recovery and restore confidence in air travel inadvertently led to a fragmented ecosystem from which airlines and airports needed to choose solutions. Today, the different entry and exit requirements, each of whose specifications might vary, often lead to a more traditional passenger interaction. In many airports, check-in processes have reverted to manual checks and rely much less on contactless technology than in 2019. This creates an environment in which documentation cannot be authenticated on an eGate or kiosk, thereby increasing dwell times, poor asset usage and, ultimately, failing to win with the passenger.
Now, more than ever, is the time for the industry to return to the standardisation and harmonisation that has enhanced safety, security, and passenger experience for decades. ICAO's Council Aviation Recovery Task Force identified the use of contactless processes, including facial biometrics, as a priority to protect against COVID-19 transmission. More specifically, ICAO recommends "greater use of standardised digital identity management solutions."3 Yet, for the air industry to leverage biometrics and identity management platforms, health and vaccination records must be biometrically anchored to a trusted identity document, such as an ePassport.
Like other types of entry requirements, such as a visa or travel authorisation, health credentials can also be incorporated into an ePassport. Using the same cryptographic process as an ePassport, data related to vaccine status or health records could be incorporated into the chip embedded in the passport book. ICAO has recently made it possible to download ICAO Master Lists containing certificates to authenticate both ePassports and electronic health proofs related to COVID-19.4 While there are limitations to the Public Key Directory (PKD) infrastructure, not least because not every state contributes to the PKD, this remains a promising way to support document authentication in an interoperable, trusted, and privacy-preserving way.
The success of digital identity initiatives
In its report, 'The Future of Travel and Digital Identity at Airports', Airports Council International suggests that ICAO's Digital Travel Credential (DTC) is vital to the success of digital identity initiatives. As a digital replica of the information on an ePassport, it provides a benchmark and standard against which other initiatives should be measured.5 In October 2020, ICAO issued its 'Guiding Core Principles for the Development of Digital Travel Credential (DTC)'.6 It describes how DTCs can be created and managed, as well as how the risks associated with DTC differs from eMRTDs. Importantly, this provides guidance and principles for other influential initiatives to follow, including IATA's One ID and the World Travel and Tourism Council's Seamless Travel Journey (STJ).
There are many benefits to standardising and harmonising travel documents, not least is removing the uncertainty passengers have about which entry requirement is needed and in what format. To be sure, there remains considerable work for governments to digitise visas and other immigration documents. In a post-COVID world, though, health credentials and vaccination status are nearly global requirements that stand to benefit from global standards. Current entry requirements make health records almost as essential to the air industry as a passport and render some airport assets, like common use self‑service kiosks, useless.
The question, then, is where is the most secure and trusted place to store all documentation needed to travel across borders, inspire confidence in air transportation, and support air sector recovery?
References
ICAO, Implementation Capacity Building Working Group (ICBWG), "Extending the benefits of ePassports" in the Biometrics Institute 20-Year Anniversary Report (October 2021), 23.
Ruwantissa Abeyratne, Air Transport and Pandemic Law: Legal, Regulatory, Ethical and Economic Issues, (Cham, CH: Springer, 2021), v.
ICAO, Council Aviation Recovery Task Force: Take-Off Guidance (4th Edition).
ICAO, Security and Facilitation, "The ICAO Master List and ICAO Health Master List" (accessed 17 March 2022)
Airports Council International- World, "The Future of Travel and Digital Identity at Airports," (May 2021), 26.
ICAO, "Guiding Core Principles for the Development of Digital Travel Credential (DTC)," version 4.4 (October 2020), 2.

Kirk Goodlet is Director, Facilitation and Product Development at Winnipeg Airports Authority, where he oversees programmes and technologies related to passenger processing and customer experience. A key element in this portfolio includes exploring ways in which biometrics and contactless technology can support air sector recovery. Prior to this role he helped support the newly established Office of Biometrics and Identity Management within the Canada Border Services Agency (CBSA). In addition to his role at WAA, Goodlet sits on the Airports Council International (ACI)-World Facilitation and Services Standing Committee (WFSSC) and serves on the Board of Directors for Inclusion Winnipeg, an organisation that advocates for persons with intellectual disabilities.