The impact of digital transformation at iGA Istanbul Airport
Ersin Inankul, Chief Digital and Commercial Officer at iGA Istanbul Airport, talks to International Airport Review about the airport's latest developments in the digital journey experienced through touchless technologies and artificial intelligence, and how its new 'Youth Lounge' will also enhance the airport experience.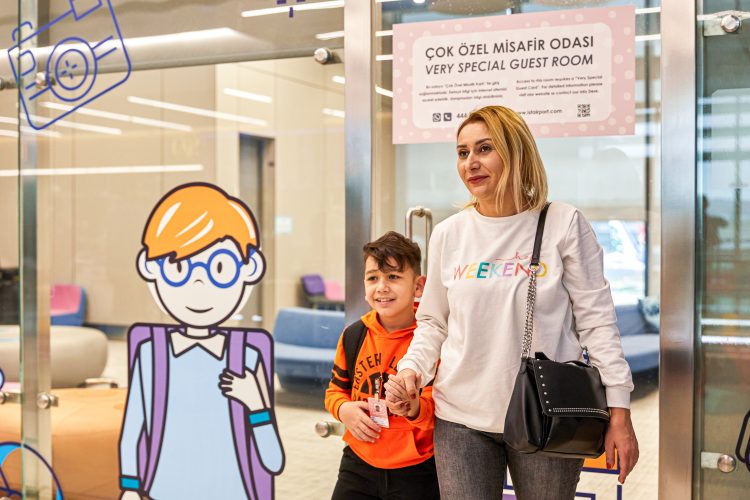 The beginning of our digital journey
In 2020, when the COVID-19 pandemic started, it was a shocking moment as airport operations stood still. However, the whole iGA team did not wait. We set regulatory measurements to prevent the virus spreading and we focused on solutions. Our focus was to develop touchless technologies, our 'digital journey', as we set out with the promise of being the world's most digital airport. We recognised the terminal's and passengers' technological needs at the initial stages of design and devised the airport infrastructure accordingly. The queue management system designed to inform passengers about anticipated waiting times, digital information screens allowing for remote video assistance, e-passport system, multi-alphabet flight information displays, and our mobile application that facilitates a mobile-centred travel experience – and thus, offers a much more convenient airport experience – are just a few of the multifarious services we offer at the airport.
We know that passengers like to pre-plan their journey beforehand. For those passengers, we like to give support and assistance. For instance, the online parking fee and valet fee payment step are available on Istanbul Airport's mobile app, which eliminates the need for passengers to stop by at a payment point, so that they can have an uninterrupted arrival experience.
Digitalisation helps us enhance the accessibility and comprehensibility of the services offered within the terminal. We recognise and eliviate passenger stress-inducing points, enabling them to have a more convenient and pleasant journey as they move through the terminal.
Another offer is the flight notification function that makes it possible for passengers to track the exact time they are supposed to arrive at their boarding gate. This way passengers do not need to check the information displays, but just the notifications sent to their mobile phones. Our data shows that 30 per cent of all app users use the flight search function on a regular basis.
Our 'chatbot' and 'virtual assistant' are our latest digital solutions that provide our passengers with easy access to information such as flight information, public transportation, queue management systems, parking, and more. This is done through a human-like, automated self-service solution that is able to communicate via voice or text and is integrated with Istanbul Airport's mobile app and website to ensure a world-class customer experience. We combined technology-centric perspective with human touch to increase passenger satisfaction at every point they need.
We keep developing the digital experience by adding new functions based on passenger need, with new features soon to be announced.
E-commerce and iGA Wallet
Istbuy.com is our online shopping platform where products and prices of the airport's retail spaces can be listed and queried, and products can be ordered through a pre-order structure; İGA Uçur, our product delivery service to the gate by airport employees on a scooter; and İGA Wallet, our e-wallet feature that allows our passengers to pay with their loaded credit through their mobiles by using a QR code at the point of sale and to pay through our online platforms with special benefits. In this way, we are elevating the shopping experience with a service that allows passengers to make more conscious purchases, find out what to expect at the airport before they arrive, and access offers and suggestions at any time.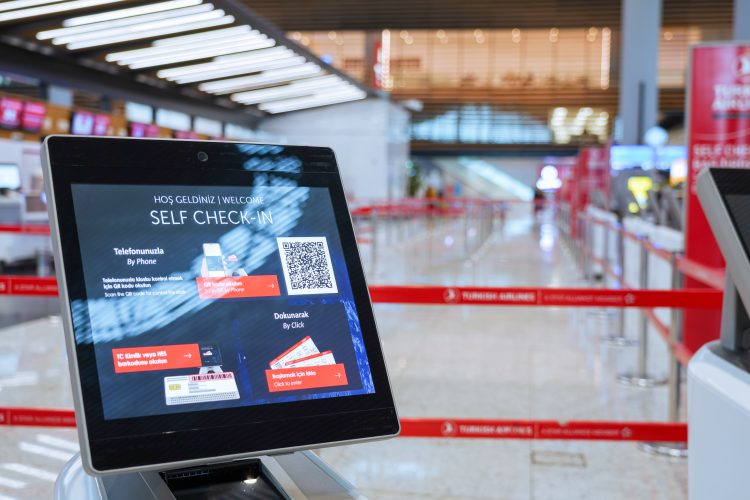 Augmented reality at Istanbul Airport
In addition to the above, another latest solution is our AR Shopping function. Through Istanbul Airport's mobile app, passengers can reach an augmented reality (AR) assistant CIGA through their smartphone cameras. They can get latest information about stores and campaigns while our three dimensional AR assistant guides them through the shopping area. It is the first AR solution used in Turkey and the first three dimensional AR character assisting passengers during their shopping experience in world airports. At Istanbul Airport, we aim to link these functions to our entertainment and loyalty-enhancing services so that passengers can enjoy the service offerings at the terminal to the fullest.
As we design and develop our airport services as part of a segmentation strategy, we identify segment-specific needs based on industry research and customer feedback, competitor analysis, and trend tracking, and take the results as a basis for developing new ideas and designing our services accordingly. One of these services is AR gaming, which we launched in the terminal to meet the expectations of the Gen Z segment in particular. In this context, our AR game 'Adventurist', which will also be available in the app stores through the Istanbul Airport App, will launch early this year. Users who sign up for the game will be greeted by our cute AR character who will guide them through the airport and give them tips on where to find and collect diamonds in the game. Our passengers will be able to use the collected diamonds for discounts and/or promotions at various service points within the terminal. 
Experience Centre
To create an engaging experience for our passengers, we need to think outside the box. We believe that physical experiences at airports are still of great importance. One of the other projects we have designed with this in mind is the 'Experience Centre', which incorporates new-generation technologies that will attract the attention of transfer passengers who spend more time at the airport. The Experience Centre will allow our passengers to discover Istanbul, Turkey, the world and aviation, experience advanced next-generation technologies (AR, VR, projection mapping, kinetic sculptures, cloud gaming, etc.), as well as share their experiences on social media. Our goal is to make Istanbul Airport a point of attraction and contribute to tourism in Turkey, by using the digital Istanbul and Turkey experiences offered at the Experience Centre to encourage passengers to visit Turkey when deciding on their next destination.
Youth Lounge
Our customer studies have shown that every guest experiences a different level of stress at different touchpoints. An elder passenger may have trouble on finding their way, while a youngster may get frustrated in search of an online connection. Passengers' needs vary based on the reason to travel, and there is certainly no 'one size fits all' strategy. Therefore, we design our services based on segmentation strategy.
One of the outcomes of our segmented service design thinking is our 'Youth Lounge'. We designed this area based on our research with younger people, particularly university students. We listened to their needs and ideas and we came up with the idea of Youth Lounge – the first airport lounge in the world designed for youth. There, young passengers can access four hours of free internet, play games (pinball, PlayStation 5, board games), enjoy coffee and snacks options with special prices, listen to live music, access streaming platforms, and participate in occasional events organised in the lounge area. We have designed the Youth Lounge together with young people, as we are inspired by their expectations.
We are confident that we can offer our passengers a journey beyond the standard thanks to the solutions we offer at Istanbul Airport. Since day one, our ultimate goal has been to offer solutions that go beyond the standard and change passenger perceptions. We have already achieved our goal of providing a more pleasant travel experience for our passengers thanks to our guest-centric approach, the behaviours we have implemented together with our stakeholders, and our segmented solutions for each touchpoint. And, we dream of achieving much more, in line with our vision. Finally, we aim to create a technology-centric passenger experience that integrates physical and online experiences by implementing an even richer set of digital solutions.
Biography

Ersin Inankul is currently working as Chief Digital and Commercial officer at IGA group responsible for commercial development, retail management, customer experience, duty free and F&B operations, and all new digital services improvement. Inankul is now focusing on developing a new digital strategy for commercial activities at Istanbul Airport to understand deep and detailed views of customer behaviour across all channels. He is developing a unique open commercial platform for technology enabled collaboration with all related parties to enhance the services they offer and improve passenger experience. Inankul's main goal is to bring technology and commerce together for an effective operation and enhanced passenger experience.
Related airports
Related regions