How AI and data analytics are transforming aviation
Airlines and airports are now embracing new technologies and turning to artificial intelligence (AI) to support their customer service.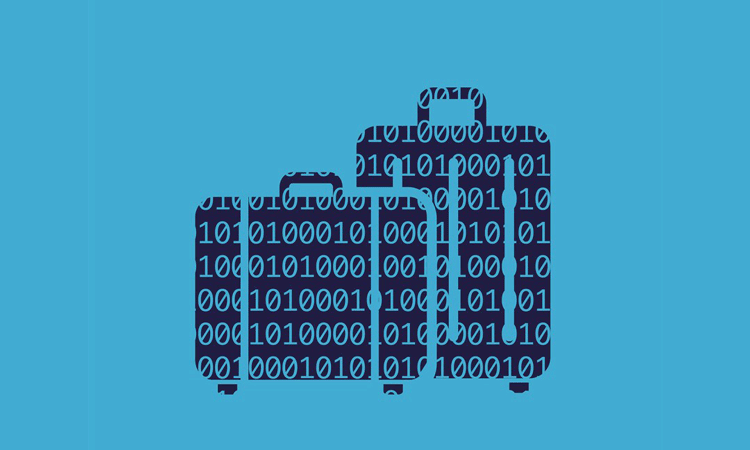 Technology is drastically changing the way businesses connect with their customers, and the world of aviation is part of the change too. Data and the way it is used is transforming airlines from pre-flight to post-flight operations, including ticket purchase, seat selection, luggage, boarding and ground transportation. The data required is captured along the various components of a passenger's journey, allowing organisations to take informed steps towards operational efficiency and improved customer experience.
Airlines and airports are now embracing new technologies and turning to artificial intelligence (AI) to support their customer service.
The rise of AI
While growth of AI in travel can be attributed to a number of factors, one of the principal drivers has been a shift in customer expectations. The experience offered by big tech players like Google, Amazon, Apple and Facebook mean that travellers are now demanding increasingly frictionless and personalised experiences.
Another of the key drivers of AI in travel is the desire to increase efficiency by automating routine tasks. A McKinsey study states the global travel industry stands to gain over $400 billion per year in efficiency gains alone through the adoption of AI. This explains why chatbots, used to streamline customer service tasks, have been one of the first and most widely-adopted examples of artificial intelligence technology in the industry.
While chatbots may be the most familiar face of AI-driven efficiency, machine learning is also being implemented behind the scenes leading to improvements that can be felt more than seen. Internet of Things (IoT) devices* in aircraft machinery or airport halls are generating huge volumes of data and organisations are implementing predictive analytics to optimise everything from security wait times to maintenance tasks.
What are the benefits of big data analytics?
The ultimate benefits of big data analytics include timely responses to current and future market demands, improved planning and strategically aligned decision making, as well as crystal clear comprehension and monitoring of all main performance drivers relevant to the airline industry.
When properly followed, the positive outcomes of these benefits encompass lower operating costs, better customer service, market leading competitiveness and increased profit margin and shareholder value.
The potential of AI in travel
It may be tempting to view AI in purely business terms, but it's important to remember that improving the travel experience is at the core of AI's potential in travel. From booking sites to boarding gates, artificial intelligence can be a powerful tool to identify and solve traveler pain points and create seamless experiences for both travellers and providers. Simply put, AI can make travel smarter.
AI in airports
Millions of planes, travellers and workers pass through airports around the world. Ensuring the seamless flow of people, equipment and baggage has been one of the primary goals of AI adoption in airports:
Passenger Analytics
The efficient flow of passengers is at the heart of airport operations, and passenger analytics uses video and IoT to track passenger volume and movement through an airport. By applying machine learning models to that data, airports can optimise queue management and manage checkpoint resources in real-time or predict peak footfall periods so that airport retailers can customise their points of sale.
Computer vision
One of the emerging applications of AI at airports is computer vision, a technique which uses cameras and machine learning algorithms to monitor complex ground servicing activities, detect safety issues in real-time or sound alarms when a service is taking longer than expected. London Gatwick has been one of the first major airports to use computer vision to increase aircraft turnaround times and provide better safety conditions for ground crews.
Intelligent baggage solutions
At BagsID we are shaping the future of travelling with bags. Our technology uses rapid computer vision and artificial intelligence to recognise bags in a system that will significantly streamline the passenger journey. With a read rate of 99.4 per cent and above, and a significantly cheaper price per bag than RFID, we're giving airlines, airports and baggage handling suppliers the opportunity to save money and save the planet. And with minimal operational changes landside or airside, the benefits of BagsID really are hard to ignore.