Travelling in 'DigiYatra' style
Satyaki Raghunath, Chief Strategy and Development Officer at Kempegowda International Airport, explains the vision behind the contactless travel 'DigiYatra' programme in creating a pan-Indian solution to be used across the entire travel and transportation ecosystem in India and beyond.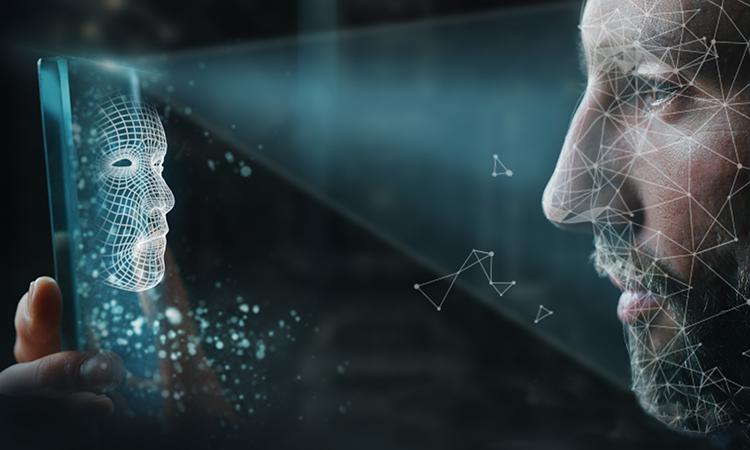 Kempegowda International Airport Bengaluru (BLR) is the third busiest airport in India by passenger and cargo volumes. Commissioned in May 2008 as one of India's first public private partnership (PPP) greenfield concessions, BLR Airport tripled in traffic volumes from approximately nine million passengers per year (mppa) in its first year of operation (2008-09) to approximately 27 mppa when it celebrated its 10th anniversary. 
BLR Airport was commissioned as a single runway/single terminal operation in 2008, and the airside, terminal and landside infrastructure was consistently augmented and upgraded to meet traffic levels of over 200,000 movements and 33 mppa. During the period between 2016 and 2019, BLR Airport had over 20 per cent year-on-year growth, adding to the demand on infrastructure and capacity. Traffic forecasts carried out for Bangalore International Airport Limited (BIAL) – operator of Kempegowda Airport – by independent third parties forecast that traffic levels would triple again in 12 to 15 years, with demand set to rise to over 80 mppa.
In order to cater to this demand, BIAL embarked on an approach that focused on:
Updating the long-term master plan and investing in additional physical infrastructure with respect to a new independent parallel runway (commissioned in December 2019) and a second terminal – Terminal 2 (T2) – which was due to be commissioned in 2021 (now delayed to 2022 due to COVID-19) and support infrastructure
Investing in a major digital transformation programme with a focus on 'bytes not bricks', to rethink the future paradigm of airport operations and customer experience.
The BIAL Digital Transformation Programme was set up through the Bangalore Airport‑Accenture Innovation Centre (BAIC), which focused on three principal objectives:
Enhanced customer experience
Improved operational efficiency
Increased revenue generation.
During the first year, the Digital Transformation Team focused on the development of a Digital Transformation Master Plan and identified over 15 projects where digital transformation could play a major role. This included a combination of five major platforms and various other digital interventions that we believed would help us to achieve our transformation objectives. One of the key platforms, which focused on significantly enhancing the customer experience and reducing processing times, became the Contactless Boarding Programme at BLR Airport, known today as the 'DigiYatra Project'. 
Early days
We believed that we could improve the passenger journey and experience by doing away with the need for the physical verification of boarding passes through the use of intelligent technology"
The DigiYatra journey started with a concept called 'my face is my boarding pass', which was initially proposed at an internal workshop at BIAL, during the ideation for the passenger experience that BIAL wanted to provide at Terminal 2. Initial trials and tests involved the use of fingerprint scans, with an integration into the national ID database, based on Aadhar identification (a 12-digit individual ID number issued by the Unique Identification Authority of India on behalf of the Government of India) to test options through the development of 'proof-of-concepts' at BLR Airport. 
Our goal at BLR Airport was aimed at simplifying passenger journeys. Passengers in India were historically required to show their boarding pass at every step of the journey, and we believed that we could improve the passenger journey and experience by doing away with the need for the physical verification of boarding passes through the use of intelligent technology. 
The DigiYatra platform and process
As we deliberated the idea of contactless travel, we realised that having a solution only for BLR Airport would not be of much value. Given India's large domestic market, it needed to be a pan-Indian solution. 
So, we started deliberating what this solution could be and, out of these discussions with key stakeholders across the aviation ecosystem, including the Government of India (GoI), the idea of DigiYatra was born. 
From thereon, it has been a journey of trials, tests and collaboration with both internal and external stakeholders – including various regulatory agencies – and, finally, the launch of the National Policy by the Government of India in October 2018. This was done in close coordination with the Ministry of Civil Aviation (MoCA), the Bureau of Civil Aviation Security (BCAS), the Central Industrial Security Force (CISF) and other government bodies.
Once 'live', the DigiYatra Central ecosystem will offer passengers services such as enrolment, authentication, consent-based profile sharing and value added services, etc. Therefore, it is being built as national infrastructure with SDKs/ APIs for airports and apps to integrate in the first phase. Eventually, the vision for the platform is to be used across the entire travel and transportation ecosystem in India and beyond. 
The basic premise is that passengers will register once in a lifetime (or the first time) when they book a ticket or independently through the DigiYatra app, and then will be assigned a DigiYatra ID Travel Credential. The registration process is expected be linked to GoI-issued ID databases like Aadhar, driver's license, etc. with a one-time validation. The enrolment is completely based on self-service, and a passenger can enrol using a 'selfie' on a smartphone, from the comfort of their home. 
A DigiYatra ID Travel Credential is created upon enrolment and a passenger can update travel details by simply scanning their boarding pass or travel document. Under the new, revised DigiYatra process, all of the passenger's data is stored in a secure wallet in the smartphone and data sharing with relevant stakeholders – like airports, airlines and regulatory agencies – happens only when needed. Data is shared on a need-to-know basis and 24 hours before the scheduled time of departure of the flight. 
If, for any reason, the 'selfie'-based registration is not successful, a QR code is issued to the passenger for a one-time authentication at the airport registration kiosk to update their facial biometric data. The data shared by the passenger, the travel itinerary and the ID data is linked to the single token facial biometric, and the journey through the airport is done through passenger authentication using only facial biometrics at checkpoints such as entry, check-in, baggage drop, security check and before boarding.  
As passengers travel through the airport, they can put away their travel documents, as they will be authenticated and verified at every touchpoint by state-of-the-art biometric technology. 
The BLR Airport roll-out
In parallel with these discussions, and after a comprehensive RFP process, BIAL contracted Vision-Box – a Lisbon-based technology firm that develops biometrics solutions – to develop the technology and implement it across 365 touchpoints at the existing terminal, Terminal 1 (T1), at BLR Airport. The touchpoints covered the kerb-to-boarding gate journey of passengers and included registration kiosks outside the terminal, entry to the terminal, check-in, bag‑drop, security and boarding, with immigration counters included (in a future phase). 
The Vision-Box-developed facial recognition technology at BLR Airport offers the highest degree of safety and security while ensuring stringent standards of privacy. The facial recognition data is used only for the authentication and verification of passengers, as they move through multiple processing points in the terminal. In addition, passenger data is deleted within a few hours of the completion of the flight.
The platform deployed at BLR Airport was conceived from inception according to 'privacy by design' principles, in close partnership with the subject matter experts' team of the Privacy by Design Centre of Excellence at Ryerson University, Toronto (CA).  
The platform is equally 100 per cent compliant with the European Union's (EU) General Protection Data Regulation (GPDR) Law, which adopts privacy by design principles. GDPR primarily aims to give citizens control over their personal data. It also addresses the export of personal data outside the EU.
This process began operations in 2019 and multiple acceptance trials were conducted before the technology was rolled out for Air Vistara passengers in July 2019, making BLR Airport the first in India to introduce facial recognition journey. This was made possible by the integration of Vistara's Departure Control System (DCS) with the DigiYatra technology, allowing effortless processing at the entry to the terminal, passenger security screening and boarding gates. In the second phase, the system was rolled out for passengers of AirAsia India. 
Currently, there are registration kiosks placed at the kerb of BLR Airport and various touchpoints across T1. In the foreseeable future, the DigiYatra enrolment process will be rolled out with the ability for passengers to enrol using a 'selfie' and a digital ID validation through the passenger's smartphone. With this, the need for enrolment at an airport will reduce drastically. Apart from registration kiosks, there are e-gates with high-definition cameras placed at critical touchpoints, all the way to the boarding gates. We expect to have over 350 touchpoints that are DigiYatra‑enabled across T1, when we complete this phase of the project over the next few months.
In addition, BIAL has deployed 'Digi Buddies' at the kerb and terminal to assist passengers. They help passengers at every touch point, enabling a seamless and easy airport experience. In addition, BIAL has showcased the advantages of the DigiYatra process via media and social media channels. During the early days of the pandemic, BLR Airport's contactless process also played a major role in the passenger experience at BLR Airport.
The way forward
BIAL is now working to integrate other airlines operating at BLR Airport into DigiYatra, as well. Once the system stabilises across T1, we will focus on the roll out in T2. In addition, we are working with the International Air Transport Association (IATA) on the OneID initiative and with a few international airlines to integrate international operations into BLR Airport's DigiYatra process.
There is an increasing need to offer seamless experiences and, post-COVID-19, to offer a touch-free, contact-free, health-risk-free passenger process. As a pioneer in the airport technology domain in India, BIAL is committed to offering innovative ways to simplify the passenger journey while maintaining the highest standards of safety, security and privacy. 
As the new gateway to India, BLR Airport is a frontrunner amongst airports, not just in India, but globally, as well. We are proud to have pioneered journeys using facial biometrics in India, leading the transformation of air travel, globally.
DigiYatra is an example of true collaboration between stakeholders – airlines, airports, online travel agents and regulatory agencies and governments. Once rolled out across India, this process could serve as a great example for collaborative solution development across the travel and transport industry.
Satyaki Raghunath is the Chief Strategy and Development Officer at BIAL. He has over two decades of experience in working with public and private sector investors and operators of aviation and transport infrastructure advising on business, finance, strategy, regulatory and project delivery-related initiatives across the world. 
During this time, he has had extensive experience with aviation system planning across major cities including Chicago, Dubai, Houston, Istanbul, London, New Delhi etc. 
In his role at BIAL, Raghunath leads the Strategy and Development business unit, focusing on front-end corporate strategy and business development; traffic forecasting and slot coordination; the aviation business (aero commercial), including airline marketing, cargo and concessionaires; capacity, master planning and programme management; and innovation and digital transformation.
Prior to joining BIAL, Raghunath was with GMR Airports Ltd as Chief Innovation Officer for the airport sector across the group. Before this, he held leadership roles at London Stansted Airport and at Dubai Airports, where he was Head of Master Planning. Between 2002 and 2014 he was based in San Francisco and London working for LeighFisher, a specialist global aviation advisory firm, where he served as Managing Director – Asia from 2008-2014.
Raghunath is a licensed architect and a graduate of the University of California, Berkeley, from where he holds a Master's degree in Urban Design. He is also an alumnus of the National Centre of Excellence in Aviation Operations Research (NEXTOR), UC Berkeley.