Combatting wildlife trafficking – protecting biodiversity and beyond
For International Airport Review, Silja Fischer, Manager of Wildlife Trafficking Prevention at ACI World, and Crawford Allan, Senior Advisor to TRAFFIC on Wildlife Crime, detail the dangers poised by wildlife trafficking; the role that airports and the aviation industry can play in detecting, and helping to prevent, this trade; and how combatting wildlife trafficking can help to avert future pandemics.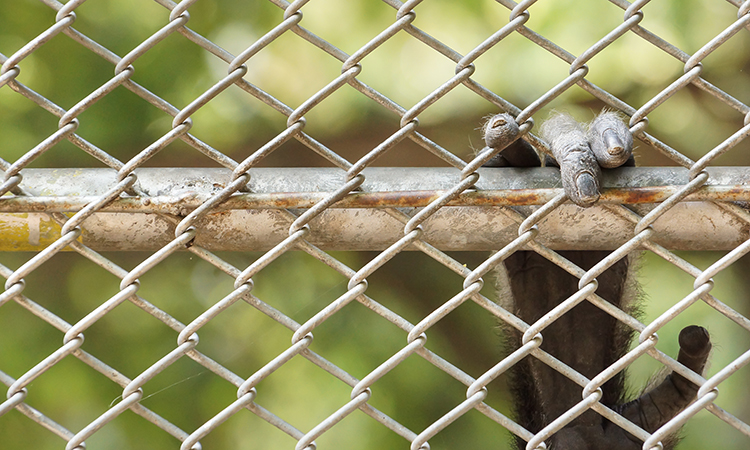 Over the past 14 months, understandably, much of the industry's focus has been on the COVID-19 pandemic. However, airports' efforts to help to combat wildlife trafficking have continued. Wildlife trafficking is a threat to endangered species, erodes ecosystem integrity and has also been identified as a factor that can contribute to the emergence of zoonotic diseases (transmissible from animal to human). Mitigating these risks and exploring these further under a 'one health' approach is more relevant than ever.
Wildlife trafficking by air – a persistent problem
In March 2021, something about a particular red suitcase at Aeropuerto Ecológico Galápagos (GPS) seemed irregular. Upon opening to investigate, cargo personnel from the airport found 185 endangered baby tortoises bound by plastic wrap and falsely declared as 'souvenirs'. Ten tortoises had died, but, thankfully, the remaining tortoises were saved from entering the illegal wildlife trade and taken to Santa Cruz to be rehabilitated. It transpires that, despite restricted movement globally, COVID-19 hasn't stopped wildlife traffickers from exploiting the aviation industry.
Despite restricted movement globally, COVID-19 hasn't stopped wildlife traffickers from exploiting the aviation industry"
In December 2020, customs officials seized 23.5kg of shark fins from two passengers behaving suspiciously at an airport in Asia; in August 2020, 80 cobras and vipers were discovered by customs at an airport in Africa en route to the UK, stuffed into plastic bottles and bags. But, however sordid, these incidents can be taken as success stories – those where wildlife smuggling was detected, and the chain disrupted. There are many more events globally where traffickers get away with their crimes.
Trade in certain species and wildlife products can be illegal under international or domestic law. Most countries are party to the Convention on International Trade in Endangered Species of Wild Fauna and Flora (CITES). This convention aims to protect about 6,000 animal and 33,000 plant species by restricting imports and exports. Regardless, the illegal wildlife trade was estimated to have an annual value between $7 billion and $23 billion per year (UNEP-Interpol 2016).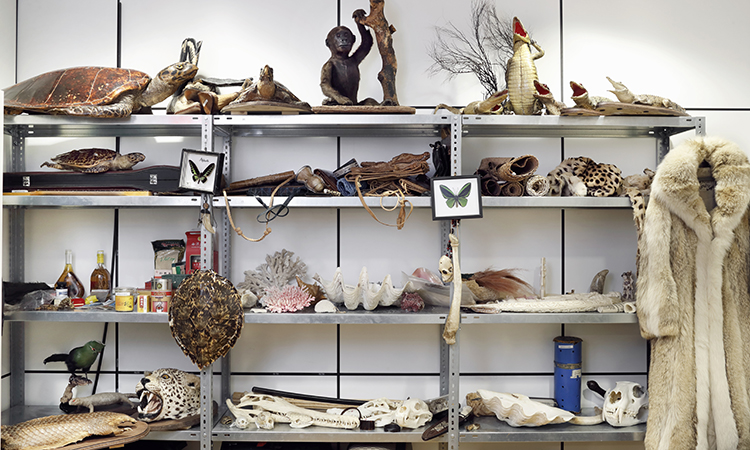 Why is this a concern?
Impacts of wildlife trafficking, identified by TRAFFIC and other experts, include threats to biodiversity, potential risks for human health and effects on the economy by loss of eco-tourism and undeclared revenue. In addition, it opens the door to corruption and organised crime, promotion of instability and undermining governance. In a survey conducted by Airports Council International (ACI) in 2020, among a limited number of airports, over 90 per cent considered the impact on biodiversity and over half considered the impacts on health as the most significant general risks of wildlife trafficking.
Impacts of wildlife trafficking include threats to biodiversity, potential risks for human health and effects on the economy"
There are also direct risks for airports. When illegal wildlife and wildlife products pass through an airport, this can generate negative press, which affects the airport's reputation and can also create health and safety risks for enforcement authorities, staff or passengers should contact with wild animals occur. Further, there are economic risks, including losses from negative impacts on tourism and effects on operational efficiency.  
The potential to make a difference
Air transport is exploited by traffickers as it is a quick and convenient way to move wildlife contraband between the country of origin and the destination, possibly via various transit points. Databases like the ROUTES Dashboard, which collects publicly available data on wildlife seizures in aviation, and the CITES database, which includes seizure data from member state reports, illustrate the global nature of the problem. Yet, though pervasive, the restricted trade flow between airports and air transport routes results in a bottleneck for these crimes and provides crucial opportunities for intervention.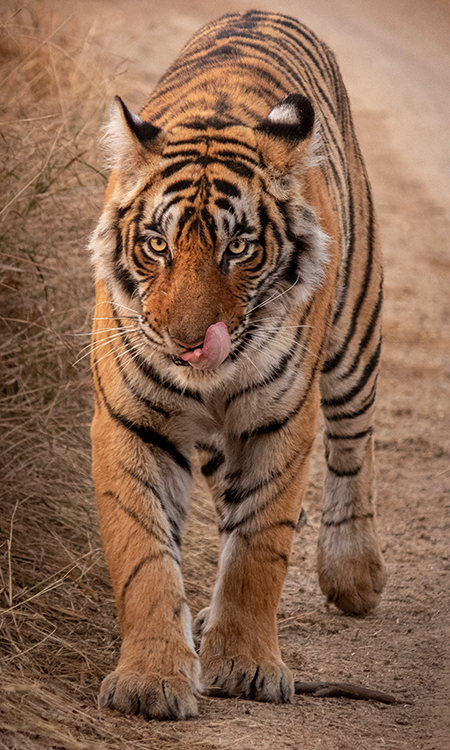 Enforcement of wildlife trafficking regulation is usually the responsibility of law enforcement agencies and, at airports, custom authorities generally have a central role. However, airport operators can play a critical role in assisting these agencies to detect and disrupt potential occurrences of wildlife trafficking. Each airport operates differently, but possible responses can include: adopting a policy against wildlife trafficking; raising awareness among the airport community and the public; offering training; supporting reporting; further engaging with border and law enforcement agencies and other stakeholders; and providing equipment and/or tools to detect wildlife crime. This does not mean that aviation security screeners should deviate from their core mandate. However, screeners may play a role in alerting the responsible authorities when items are detected during screening. Where possible, airports can also support the activities of governments, charities and non-governmental organisations that are involved in preventing trafficking. 
The upcoming ACI Combatting Wildlife Trafficking Handbook, developed under the USAID Reducing Opportunities for Unlawful Transport of Endangered Species (ROUTES) Partnership with support from TRAFFIC, draws on experience from ACI member airports to exemplify the actions that airports can take to combat the problem and help to mitigate risks.
In recent years, more and more airports have been putting this issue high on their agendas, for example:
Aeropuerto Ecológico Galápagos (GPS) in Ecuador has built a strong collaboration with the responsible enforcement authority, which uses the airport X-ray machines to verify wildlife via a screen made available to them
El Dorado International Airport (BOG) in Colombia has integrated a wildlife trafficking awareness video and quiz into its workforce induction course
London Heathrow Airport (LHR) in the UK has published a sustainability strategy which includes a commitment to tackling wildlife trafficking
Airport Authority Hong Kong (AAHK), together with ROUTES partners, ran a training session for the airport community
Kenya Airports Authority (KAA) has created an anonymous hotline to allow people to report suspected prohibited items, among them illegal wildlife products
Royal Schiphol Group in the Netherlands holds discussions of wildlife trafficking in fixed committee (such as cargo or security) meetings and are developing a wildlife trafficking policy
Zambia Airports Corporation Limited (ZACL) has rolled out an awareness programme for all airports under its jurisdiction.
There are many more examples. The handbook will provide more detailed case studies on the comprehensive work and strategies of individual airports.
Sustainability umbrella, biodiversity protection and global health
Airports can include wildlife trafficking prevention under their sustainability umbrella, thereby supporting the United Nations' (UN) Sustainable Development Goals (SDGs), a set of 17 goals that aims to alleviate global challenges related to the wellbeing of people and the planet. Addressing this issue can be linked to SDGs such as SDG 3 (Health and Well-Being), SDG 14 (Life Below Water), SDG 15 (Life on Land), SDG 16 (Peace, Justice and Strong Institutions) and SDG 17 (Partnerships).
ACI Europe's Sustainability Strategy for Airports promotes the inclusion of wildlife trafficking in airports' strategies as part of biodiversity protection, for the sake of both planetary and human health. An ACI World resolution in 2020 encourages members to support the protection of biodiversity, which can also help to prevent the emergence of zoonotic diseases and avert future pandemics. 
The UN Environment Programme has identified the "illegal and poorly regulated" wildlife trade, along with other factors such as deforestation and climate change, as risks for the emergence of zoonoses. It points out that the illegalwildlife trade may detrimentally impact existing habitats and bring wild animals into close contact with other animals and humans. This is further supported by the concern that illegal trade disregards requirements of proper sanitary/ veterinary controls and quarantine requirements, flagged by the United Nations Office on Drug and Crime and the Center For Advanced Defense Studies (C4ADS, a ROUTES partner). 
According to the World Health Organization (WHO), the exact origin of COVID-19 is still under investigation. However, in April 2021, a WHO Committee regarding COVID-19 called for a better understanding of the risk of spillover of emerging infections between animal and human populations. The current pandemic has increased awareness of zoonoses. Simple anti-wildlife-trafficking measures such as those outlined above may help to mitigate risks for emergence of new zoonotic diseases.
Global partners: USAID-ROUTES Partnership and United for Wildlife
Combatting wildlife trafficking requires concerted efforts. It is sensible to coordinate closely with the relevant authorities, and airports can benefit from both global and local partners to build the necessary expertise.
The USAID-ROUTES Partnership, for example, aims to disrupt wildlife trafficking by reducing the use of legal transportation supply chains. At its heart is a core group of partners collaborating with the U.S. government and the transport sector that includes ACI, C4ADS, the International Air Transport Association (IATA), TRAFFIC (as coordinator and wildlife trade specialist) and the World Wide Fund for Nature (WWF). Different ROUTES partners have developed a variety of resources to support the aviation industry, including airport-specific resources, which are available on the ACI and/ or the ROUTES website.
The United for Wildlife Transport Taskforce of The Royal Foundation (UK) brings together leaders from the global transportation industry. It was created to work with the transport industry to identify how transportation is exploited by the illegal wildlife trade and looks at ways that the sector can break the chain between illegal suppliers and consumers. It works to facilitate collaboration between the transport sector and law enforcement to disrupt and prevent wildlife trafficking and establish regional chapters in order to take action at a local and regional level.
In 2016, ACI and other industry partners signed the United for Wildlife Transport Taskforce Buckingham Palace Declaration – an action plan to strengthen and coordinate efforts by airports and other stakeholders against wildlife trafficking. Now signed by over 140 transport sector companies worldwide, the Buckingham Palace Declaration has become a landmark demonstration of commitment to keeping wildlife where it belongs.
Step on board
Airports around the globe are encouraged to learn more about the topic, assess the situation at their airport, build their network and take action.

Silja Fischer manages the Wildlife Trafficking Prevention programme and the task force of the ACI WorldSustainability, Environmental Protection and Legal Affairs department in Montreal. She has over eight years of experience in policy and regulation in different trade sectors. She was an air transport agreement negotiator and a national expert to the International Civil Aviation Organization (ICAO) Air Transport Regulation Panel.
Crawford Allan directs wildlife conservation programmes nationally and internationally related to trade, trafficking and sustainability, with 30 years' experience. He has led numerous large-scale projects combating wildlife trafficking and co-created/ oversees the USAID-ROUTES Partnership. He is the founder of the Coalition to End Wildlife Trafficking Online, with 40 of the world's largest tech companies and other partners. Based in Washington DC, Allan served on the Federal Advisory Council to the U.S. Presidential Task Force on Wildlife Trafficking from 2013 to 2017. As the senior advisor to TRAFFIC on wildlife crime, his mission has evolved to build partnerships to reduce future pandemic risks that are emerging because of wildlife trade and with an emphasis on private sector solutions.