The International Air Transport Association's view on seamless travel
Pierre Charbonneau, Director – Passenger at IATA, offers an insight into the various projects that are being worked on to secure a seamless airport experience.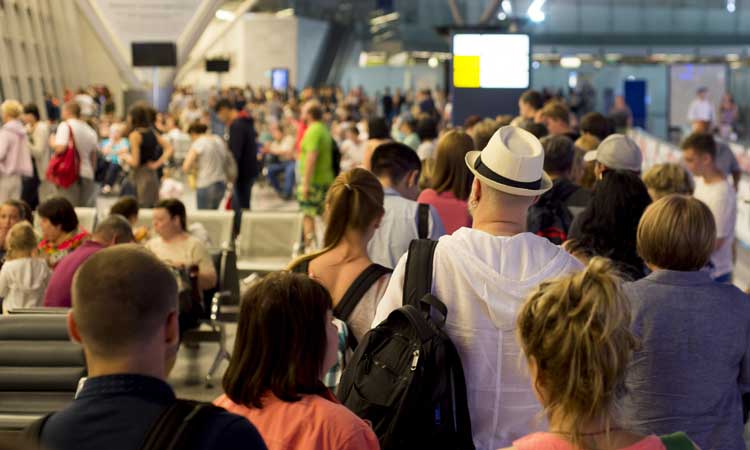 People hate to wait. Waiting too long is often perceived as a violation of our right to manage and control our time. The 2019 International Air Transport Association (IATA) Global Passenger Survey revealed that waiting less was a top priority for passengers.
The survey indicated that 80 per cent of passengers want to wait no longer than three minutes to drop off a bag. This increased to 10 minutes for queuing at immigration/customs for 79 per cent of travellers. Only two per cent would accept a waiting time longer than 20 minutes. Passengers (74 per cent) also want to wait no longer than 10 minutes for baggage delivery, and almost none want to wait longer than 20 minutes. The survey also found that, for nearly three quarters (74 per cent) of passengers, speed was the main benefit of using automated immigration gates/kiosks. A similar number (72 per cent) gave the overall experience of automated immigration processing a thumbs up.
Speed is a consequence of a seamless airport experience. That is what we are trying to deliver in cooperation with Airports Council International (ACI) through our New Experience Travel Technologies (NEXTT) initiative. NEXTT features a dozen different projects with the aim of delivering a seamless on‑ground travel experience for passengers.
To be truly seamless and avoid the queues, our projects will transform processing from booking, to taking your trip, to returning home.
Seamless booking – ONE Order
ONE Order is a project that will mean greater simplicity for passengers. They will no longer need to juggle between different reference numbers and documents when checking in or making changes to their itinerary. Disruptions and re-bookings will be much easier to manage as well.
ONE Order is simplifying the airline reservation, delivery and accounting systems by gradually phasing out the current booking (PNRs) and ticketing records (e-tickets and electronic miscellaneous documents, known as EMDs). ONE Order combines those multiple records into a single retail and customer‑focused order and leverages on a new set of data communication messages.
A paperless future – One ID
One ID will mean a paperless future for passengers where a biometric identifier, such as their face or fingerprint, is all they will need to travel around the world safely and securely, while their personal data remains protected.
One ID is re-inventing the passenger journey with a document-free process based on identity management and biometric recognition. Passengers' information is collected once to the required level of security and used by the different stakeholders on an authorised need-to-know basis, respecting the applicable data privacy rules and regulations.
We are working with our member airlines, airports, government authorities and international organisations – including Airports Council International, ICAO, the World Travel & Tourism Council and the World Economic Forum – to make One ID a reality.
So far, there have been trials and implementations by airlines, airports and government agencies, collaborating with each other in more than 50 locations. They are all paving the way towards realising the full One ID vision of an end-to-end, cross-border, paperless process.
Smart security
Smart security is an initiative advanced by ACI World. Its aim is to provide passengers with a hassle‑free, walk-through experience; replacing an airport touchpoint that is usually seen as an inconvenience.
There have already been trials/implementations in Australia, New Zealand, Singapore, Japan, Korea, Europe, Canada and the U.S., among others.
Baggage tracking
Passengers want to be able to track their bags throughout their journey. Airlines and airports are facilitating this by implementing tracking at major journey points, such as loading and unloading. The industry has also committed to the global deployment of Radio Frequency Identification (RFID) for baggage tracking. We aim to make RFID in the industry a reality within the next four years for most passenger journeys.
Implementation has seen some good progress, especially in China, where the technology has been thoroughly embraced. In Europe, several airlines and airports are successfully working together to introduce RFID, notably Air France at Paris‑Charles De Gaulle Airport (CDG).
Seamless aircraft turnaround – A-CDM
Managing an aircraft turnaround is like conducting an orchestra. Effective coordination is essential. Airport Collaborative Decision Making (A-CDM) introduces data-sharing on a common platform in real time, allowing airport stakeholders to work together.
It's a standardised, milestone-based framework at the airport that focuses attention on the time that an airline indicates an aircraft will be ready to depart, following completion of its turnaround activities. This is coordinated with air traffic management so that the best actual start time can be achieved.
Better coordination means more on-time departures for passengers, airlines have fewer costly delays and more predictability"
Better coordination means more on-time departures for passengers, airlines have fewer costly delays and more predictability, which makes network management easier. The airport can also make better use of existing apron and runway resources.
The pace of A-CDM implementations is accelerating globally; we are working with bodies such as the International Civil Aviation Organization (ICAO) in Asia Pacific, EUROCONTROL in Europe, the Civil Air Navigations Services Organization (CANSO) and ACI.
Cooperation is key
A coordinated industry approach to implementing all the projects under the NEXTT initiative will deliver not only a more seamless travel experience, but significant long-term economic benefits. Improved information-sharing, the eradication of queues at traditional points of friction and enhanced boarding processes are expected to deliver:
Boarding time savings of up to 50 per cent from the introduction of biometric technologies and One ID solutions to reduce waiting time at the gate
Security check time savings of up to 50 per cent due to increased scanning capabilities and effective data-processing to evaluate risks
Check-in time savings of up to 25 per cent from the implementation of off-airport check‑in points and automated on-site baggage drop points
Passport control time savings of up to 80 per cent due to biometric control points and walking pace arrivals immigration combined with passenger pre-vetting
Baggage pick-up time savings of 80 per cent due to the implementation of baggage tracking services.
Implementation of the NEXTT vision will realise significant benefits, however, a coordinated and collaborative approach by the industry as a whole is necessary. Key to the successful implementation of NEXTT will be the regulatory acceptance of new ways of working, sharing information between stakeholders and overall business change. It is anticipated these elements, as much as technological development, will be crucial to the success of NEXTT.
Biography
Pierre Charbonneau, Director – Passenger at IATA, joined IATA in October 2015 to provide leadership and direction in driving the industry to improve the overall passenger experience throughout the journey, focusing on the interaction of the passenger with airlines, airports and other industry stakeholders.