Issue 6's Baggage Handling In-Depth Focus
Within this baggage handling in-depth focus, a sustainable, cost-efficient, customer-centric baggage operation is investigated; a first-of-its-kind robotic system evaluated; and new Baggage Acceptance Rules detailed.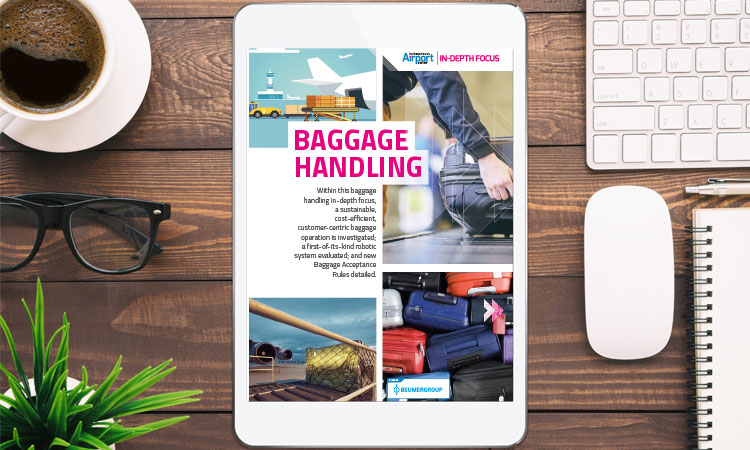 To provide you with a detailed inspection of the current baggage handling sector, we sourced these various perspectives on the topic:
Looking at the future landscape of baggage
A sustainable, cost-efficient, customer-centric baggage operation is achievable, if the industry is willing to openly collaborate, discusses Andrew Price, Head of Global Baggage Operations at IATA.
First-of-its-kind autonomous robot
With the capability to handle nearly 450 bags per hour, DFW decided to test an autonomous solution to help improve the experience of passengers transferring from international flights.
Safeguarding the integrity of Bahrain's BHS
On 1 October 2019, new Baggage Acceptance Rules were introduced at Bahrain International Airport to prevent system disruption. We spoke to Bahrain Airport Company regarding how these will alter both the passenger experience and terminal procedure.
Updating an existing BHS without disrupting the live screening process
Ben Cordingley, Head of Baggage and Commercial Operations at Gatwick Airport, discusses the challenges of replacing 27 hold baggage screening machines while still processing 50,000 bags per day.