Developing passenger touchpoints in Argentina's airports
Technology will create new roles and new operational models requiring different competencies and mindsets. Martín Eurnekian, President of Aeropuertos Argentina 2000, reminds us that the user experience must remain at the centre of this transformation.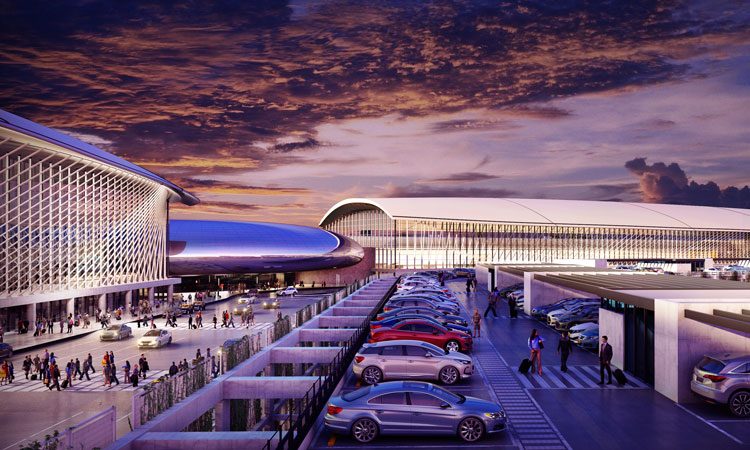 At Aeropuertos Argentina 2000 we continue our steady progress with the most ambitious works planned in our history. Our aim is to strengthen the country's commercial aviation industry and exceed the expectations of passengers and users within our terminals.
The need for efficient touchpoints
Airports contribute to the communities' social, economic and cultural development; enabling the connection of people, goods and cultures. We believe that the more connected a country is, the greater its capacity for growth. Our airports are highly valued by the communities for the contribution they make by shortening distances in our vast country, where the fastest way to connect regions is by air.
We are leading the way in infrastructure for the commercial aviation sector and today we are a global benchmark with an unprecedented level of investment in the country in nearly 20 airports concurrently. The main issues that our industry must address are airport capacity, the new era of air operations, the customer experience revolution, new travel and technology experiences, and security innovations. Therefore, in response to these demands, we have positioned our company for the future providing services to over 38 million passengers in 2018 in our network of 35 airports.
Touchpoints in a new terminal
Our infrastructure plan includes the construction of the new departures terminal at Ezeiza International Airport, three times its current size, which will turn it into the most modern airport in Latin America. Already, it offers tailored services to its users, with international and local cuisine restaurants, a kid-friendly area, long-stay parking, prepaid card and discounts for long stays and the electronic toll system, valet parking service and unlimited free Wi-Fi.
Standing out for its state-of-the-art technology, Ezeiza promises to be a modern and versatile airport. It will have a more efficient check-in area with five islands and the most modern LED screens displaying information of interest to the passenger. The self-service check-in kiosks will be tripled and modernised and 20 state-of-the-art self-service baggage dispatch units will be installed along with the kerbside Common Use Self-Service baggage drop-off system. This system will consist of four automated baggage dispatch units where passengers can drop their baggage off from their cars and dispatch them directly to the apron without entering the terminal; reducing transfer time. In the boarding area, all installed units will be capable of adapting to biometric systems. Passengers will register at check in or with their mobile phones, and from there on they will go through airline checks based on facial recognition, without the need to show a passport and boarding pass for identification purposes.
The work that we are carrying out, with the Ministry of Transportation of Argentina, includes terminal construction, cutting-edge design and quality services. We began the expansion of Jorge Newbery Airport in the City of Buenos Aires with works of significant architectural relevance and have been modernising the provincial airports of Jujuy, San Juan, Iguazú, Bariloche, Mar del Plata, La Rioja and Esquel, among more than 20 airports over the last three years.
Quality touchpoints tackle traffic growth
In 2018, we began operations at El Palomar. This airport has witnessed an unprecedented event in the last decade: 20 per cent of its passengers travelled by air for the first time in their lives. A major consideration in our sector is the growth of Latin America's aviation industry, which shows an increasing potential for all the continent's countries. To meet the challenge of this evolution, industry players must be competitive in terms of infrastructure; providing user and environmentally-friendly facilities that promote efficiency. The biggest challenge for the aviation industry is the increased passenger demand; according to international studies, it could increase by more than 50 million passengers in the coming years. To meet this, investments are required to expand the operational capabilities of airports and provide more and better services: More efficient terminal touchpoints throughout.
It is estimated that by 2020 there will be approximately one million commercial flights. The future of commercial aviation lies with aircraft and terminals respecting nature, focusing on passengers. In addition, as the adoption of new technologies ramps up throughout the industry, we may experience new ways to fly, travel and improve tourism, radically different from what we know now. The trend of easier, faster and experience-rich travel will continue to accelerate
Biography

MARTIN EURNEKIAN is President of Aeropuertos Argentina 2000, Chair of ACI World and Chief Executive Officer of Corporación América Airports S.A. (CAAP). Eurnekian has more than 17 years of experience in managing diverse businesses in seven different countries, primarily Latin America as well as Europe.