Virtual Queuing for Airports: The Complete Guide
If done right, Virtual Queuing will optimize your airport operations, increase non-aeronautical revenue, and provide a seamless passenger journey.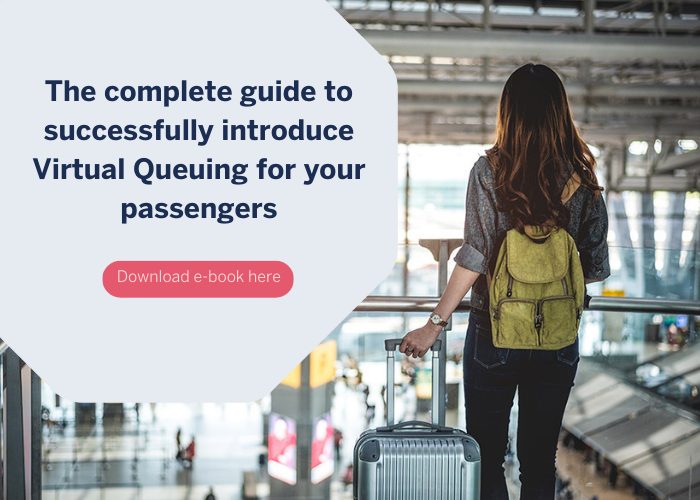 This e-book investigates key challenges in the end-to-end passenger journey, how these are affecting the airport operation, and how the new Virtual Queuing technology has proven to be a powerful enabler for the seamless passenger journey.
Now is a great time to rethink the way your airport handles operations and explore new digital and data-driven solutions to optimize and streamline. Virtual Queuing is one of the most noticeable and efficient new, digital offers you should consider.