COVID-19: Live aviation industry briefing – Olivier Jankovec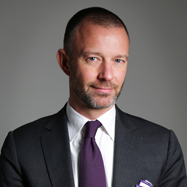 Through this live online briefing, Olivier Jankovec, Director General at ACI EUROPE, provided us with an overview of the impact of COVID-19 on European airports and the first recovery greenshoots.
Dedicated to supporting the recovery of European airports, Olivier detailed ACI EUROPE's focus on passenger and staff safety, alongside how the organisation is cooperating with industry stakeholders.
This exclusive briefing covered:
COVID-19 impact
2020 forecast and beyond
Recovery greenshoots
ACI EUROPE's focus on recovery and safety of passengers and staff

OFF THE GROUND project launch
Cooperation with industry stakeholders and institutions
A detailed look at the 'ACI EUROPE Guidance for a Healthy Passenger Experience'
Airport charter

A future outlook – how can airports prepare for what is coming next
Trading conditions and economic model.
Watch on-demand for this free, exclusive opportunity to hear – directly from Olivier – advice on how European airports can navigate the COVID-19 crisis.
Speaker
SPEAKER
Olivier Jankovec, Director General at ACI EUROPE
Olivier Jankovec became the Director General of the European Region of the Airports Council International in September 2006. He first joined ACI EUROPE in March 2006 as Director of Strategy and Communications.
Olivier has over 18 years governmental and lobbying experience, having worked for Alitalia (2002-2006), Air France (2000-2002) and the Air Transport Directorate of the European Commission (1994-2000). Immediately prior to joining ACI EUROPE, Olivier was the Director of Institutional Relations for Alitalia where he was in charge of governmental affairs at the national, European and international levels. During this time he was also Chair of the Association of European Airlines Policy Committee.
Register
Register to watch this briefing on-demand
Related organisations
Related regions