New iGA pass will create an exclusive passenger experience
As nearly 40 per cent of an airport's revenue comes from non-aeronautical streams, Istanbul Airport has launched a new lounge service to ensure they get the very most out of this integral line of revenue.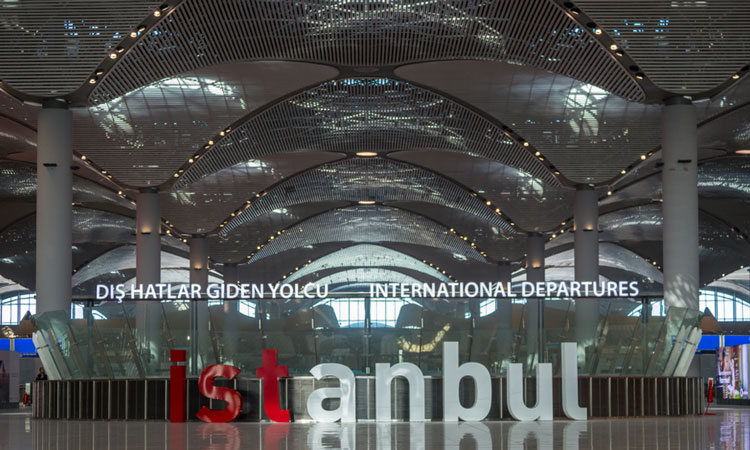 As part of the new membership pass, there are separate services passengers can gain from the membership, as the needs of each individual passengers are different to one another. Each membership pass includes: Lounge, Buggy (Mini Golf Vehicle), Fast Track, Priority Check-in, Car Park, Valet, and Intercity Transfer.
Unlike the traditional airport service concept, one of the privileges of the iGA PASS programme aims to provide the maximum quality comfort will be the iGA Lounge. iGA Lounge will be available 24-hours a day, providing a space of 4420m2 and a seating area with a capacity of 584 people for passengers waiting for their flight at the airport.
Guests using the iGA Lounge for business purposes will be able to work with fully equipped computers while all their business-related needs are met in this area with two meeting rooms with smartboards and four quiet rooms ready to use.  
Extensive services are also available for families with children in the membership programme. Kids will be able to play games and watch cartoons while their parents are waiting for their flight in the lounge area.  Families will be able to watch their children in the playroom from the screens in the dining area. The comfort of families with children was not forgotten in the iGA Lounge, where every detail, including child restroom, baby care rooms, and nursing rooms, have been considered.
In addition, passengers will be able to pre-order the products they want from Duty Free using the screens in the iGA Lounge and purchase the products they ordered by visiting the closest Duty Free area.
Aware of the importance of time in today's world, iGA is launching a fast track system in order to leave more time to passengers for themselves. At Istanbul Airport, where a total of 12 fast track points exist including domestic flights, international flights, arrivals and departures, iGA PASS owners will always be ahead thanks to the Fast Track service.
Considering many details, iGA PASS offers many special services to passengers. Passengers will be able to receive service accompanied by an assistant from the airport door to the flight thanks to the Meet and Greet service. This service will allows iGA PASS users to benefit from various privileges, including being greeted with a private assistant, Fast Track and priority check-in system, iGA Lounge, and the Buggy service. 
Meet and Greet VIP service also includes VIP Apron transfer. Additional services of the Meet and Greet service include VIP apron transfer, greeting with flowers, airport intercity transfer, and makes history with a luxury service, the first of its kind at airports, shopping consultancy. 
Memberships are categorised in three different segments as iGA PASS Plus (€299), iGA Pass Extra (€399) and iGA PASS Premium (€799), considering various passenger profiles, and they can be purchased annually. iGA PASS is designed as a completely digital application, and the only thing to do for purchase is to download the Istanbul Airport application (via Google Play and App Store).
Kadri Samsunlu, CEO and Chairman of the Executive Board at iGA Airport Operations, said: "Our first goal for Istanbul Airport is to carry this unique structure beyond a travel point and turn the travel of our guests into an unforgettable experience. In line with this goal, we are planning each detail in order for all of our guests to leave the airport with the highest satisfaction from the point they step into the airport." 
Samsunlu added: "iGA PASS is not a regular membership programme, it is a combination of services completing one another and making the whole travel process a privileged experience… iGA PASS, which our passengers will not find at any other airport, will turn their travels into an enjoyable experience, and it contains Lounge, Buggy, Fast-Track, and Meet and Greet services. We claim that this airport is the biggest airport in the world but more importantly, it is the one that provides the best service. We see iGA PASS as a differentiating element at this point. Our special passenger program will serve the new generation travel concept. iGA PASS will turn air travels into an enjoyable, relaxing, and fun experience rather than time spent to reach one point from another. May iGA PASS be auspicious for our airport, Istanbul, and all our guests."