Emirates to link Cambodia and Thailand with daily service from Dubai
New route between Cambodia and Thailand will meet growing passenger demand and facilitate seamless travel between Phnom Penh and Bangkok.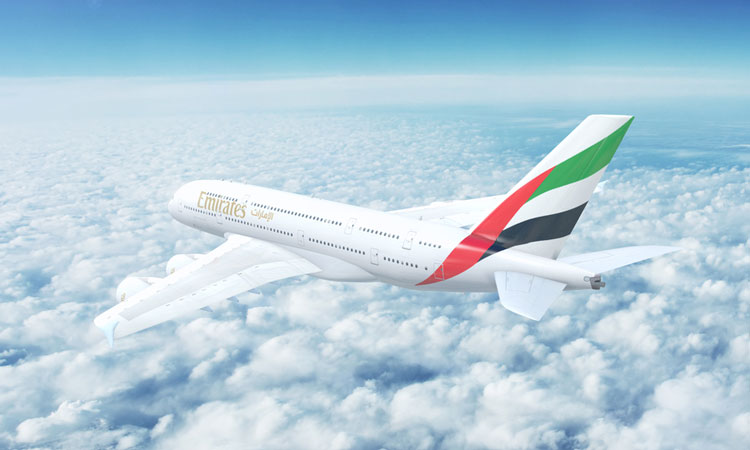 Emirates will link Phnom Penh, (PNH) and Suvarnabhumi Airport, Bangkok, (BKK) with a new daily service set to launch on the 1 June 2019. The service from Dubai to Phnom Penh, via Bangkok, will provide passengers travelling between the capital cities of Cambodia and Thailand with more flight options. Travellers from both Southeast Asian nations will also enjoy access to Emirates' global network, with enhanced connectivity to over 150 destinations in 86 countries and territories.
Emirates has been serving Cambodia with its flights to Phnom Penh since July 2017, carrying over 100,000 passengers on the route to date. As Cambodia's largest and most rapidly developing city, Phnom Penh contributes significantly to the country's economic growth and continues to witness a significant increase in foreign tourist arrivals. 
Adnan Kazim, Emirates' Divisional Senior Vice President, Strategic Planning, Revenue Optimisation and Aeropolitical Affairs, said: "We are pleased to enhance our services to these popular Southeast Asian destinations and offer more choices for travellers in Cambodia and Thailand. Passengers will not only be linked directly through our daily service, but will also have access to a host of domestic and regional routes from the two countries via Emirates' codeshare partners Bangkok Airways, Jetstar Pacific and Jetstar Asia."
Kazim continued: "Emirates has been proudly connecting the UAE to Cambodia since 2017, and we look forward to building on the success of this route with our new link through Bangkok. The service will provide travellers from Cambodia with easy access to Dubai and Emirates' vast global network of destinations, while also offering more choice and flexibility for tourists and its citizens residing overseas to travel to Cambodia, including those from Thailand. We aim to serve the healthy passenger demand, as well as deliver economic benefits, by providing air links that support tourism and the transportation of cargo."
Phnom Penh is Cambodia's economic centre and has continued to witness an economic boom with double-digit economic growth rates in recent years. The city welcomed more than 1.4 million international tourists in 2017 through Phnom Penh International Airport, up 21 per cent from the previous year. The destination is vital to the country's tourism industry, receiving 25 per cent of the 5.6 million international tourist arrivals to Cambodia in 2017. In the same year, more than 2.1 million tourists visited Cambodia from Southeast Asian countries, including Thailand.