Embracing seamless travel: The tourism industry's perspective
As tourism continues to grow and route availability continues to shrink, airports are turning to seamless travel initiatives to help passengers stay on the move and increase their satisfaction. Helena Bononi from the World Travel & Tourism Council reveals how the tourism industry is doing its bit for seamless travel.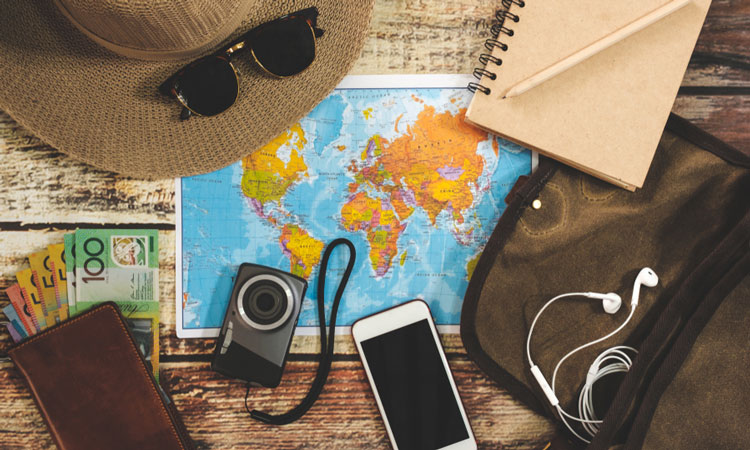 According to research conducted by the World Travel & Tourism Council (WTTC), Travel and Tourism was the fastest growing economic sector in 2017, outperforming the global economy for the seventh consecutive year (4.6 per cent growth compared to three per cent).
The WTTC data indicates that this trend is here to stay, as future growth prospects remain strong. In 2018, we forecast that the sector's contribution to global GDP will grow by four per cent and then continue to grow at an average of 3.8 per cent over each of the next 10 years. In line with this projection, the number of air travellers worldwide will likewise inflate from the current figure of 4.0 billion to 7.8 billion by 2035 (IATA).
Such growth delivers an array of opportunities: increased exports, capital investment, and jobs. However, to truly maximise these opportunities, the Travel and Tourism sector must have infrastructure robust enough not only to withstand the doubling of air travellers, but to actively accommodate them. WTTC research shows that both current and planned infrastructure development will not be capable of keeping up with these projected growth rates.
Such growth not only raises concerns around efficiency and passenger flow management, but also security. One of the primary concerns of nations across the world, security is especially important at the border, where travellers come face-to-face with a checkpoint.
So, how does the Travel and Tourism industry keep abreast of these forecasts? Burgeoning technological advances offer us the opportunity to address both efficiency and security. Technological solutions such as biometrics, identification systems, and artificial intelligence will make travel more secure and increase efficiency, thereby creating jobs.
There are a number of biometric technologies in development that allow travellers to fast-track through lines at security checkpoints simply by confirming their identity with the touch of a finger or a photograph.
This smart technology has been formally recognised and advocated for at the highest echelons of the industry. The United Nations Security Council (UNSC) unanimously adopted Resolution 2396 in December 2017, calling upon Member States to implement systems that collect biometric data in order to responsibly and properly identify high-risk travellers.
Airports and border agencies across the globe have accepted this call to action and started to explore the possibilities of this innovative technology. Many airports are already replacing manual control processes with new systems that implement biometrics data so that travellers can progress through terminal check points without having to show documents multiple times.
Airlines have already reported that boarding times have been slashed with the implementation of biometric scanners. The new system boards passengers by requesting everyone to step up to a kiosk, look at a camera and verify their identity. Once verified, the passenger can continue to the journey without presenting a document. Facial recognition technology may also offer self-service options at check-in and bag-drop.
Biometric-based systems also offer a more robust point of authentication, allowing governments to manage the flow of international travellers at their gates, to securely process travellers as they enter, and to better assess potential risks.
WTTC, meanwhile, is currently working on its Seamless Traveller Journey programme, encouraging the use of this technology and of digital identification throughout the wider Travel and Tourism sector so that travellers can enjoy a seamless, secure and effortless end-to-end journey across airports, cruise, hotels and car rentals.
Closer collaboration will be key to enhance security and to enhance processes. To this end, WTTC and the International Air Transport Association (IATA) have created a formal arrangement to work with all stakeholders involved to maximise the benefits of biometrics and deliver digital identify management throughout the Travel & Tourism sector for a truly seamless passenger experience.
Helena Bononi is the Director of Industry Affairs at the World Travel & Tourism Council, where she manages travel facilitation programmes, including the WTTC Seamless Traveller Journey. She interacts with industry partners, members as well as business leaders from all industries that participate or impact the traveller end to end process.