Real-time updates now available at Port Authority Airports
Real-time information is now available on airport websites and terminal monitors for passengers travelling through JFK, LaGuardia, Newark Liberty and New York Stewart.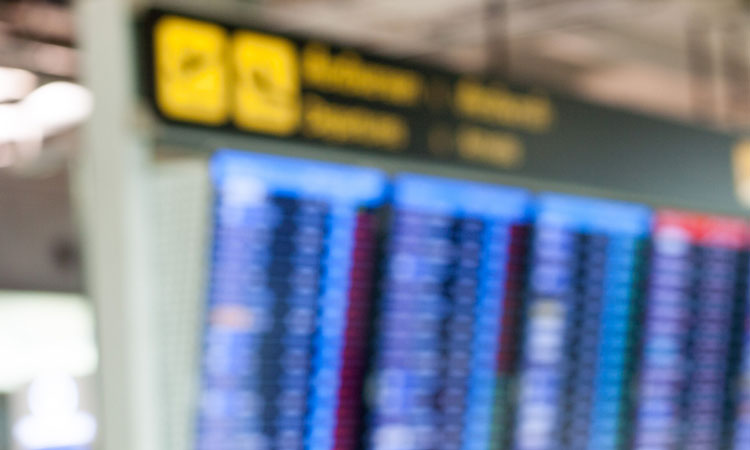 Passengers at John F. Kennedy International (JFK), Newark Liberty International (EWR), LaGuardia (LGA), and New York Stewart International (SWF) airports can now access up-to-date Transportation Security Administration (TSA) and taxi wait times on the Port Authority's respective airport websites. 
The real-time tracking information is part of the Port Authority's efforts to deliver an enhanced customer experience for passengers using it's airports. TSA wait times at LaGuardia's Terminals C and D went live on the LGA website in February 2019, becoming the latest terminals to be activated. Wait time information also is available inside terminals. 
The tracking system (which was launched in phases and began in late November 2018) gave passengers in most airport terminals the opportunity to remotely check on TSA checkpoint wait times during the recent government shutdown. All 14 terminals across the agency's four airports now have the capability for real-time updates, with the exception of United Airline's Terminal C at Newark Liberty. United hopes to have its system go live later in 2019.
The Port Authority, in coordination with the TSA and other agency partners, has installed Passenger Predictability, a real-time measurement tool to track and display wait times at TSA checkpoint screening areas and taxi stands. The goal is two-fold: first, to provide this information so that travellers know what to expect and to enable them to plan with greater certainty; second, to enable the airports to develop strategies and to target resources to reduce wait times. 
Port Authority Chairman, Kevin O'Toole, said: "We are focused on enhancing the customer experience at our airports by providing this critical information. The installation of Passenger Predictability allows us to provide customers with the real-time information they need to plan their travels. Even more importantly, it provides us data to focus on how to reduce wait times going forward." 
Port Authority Executive Director, Rick Cotton, said: "In our increasingly interconnected world, passenger journeys begin before they leave for the airport. With this real-time data posted on each of the airport's websites, wait times are now readily available to help reduce passenger stress and enable travellers to plan based on the wait times they will encounter. During the recent government shutdown we saw that the information makes it easier for airport staff to monitor checkpoint wait times and call for additional resources to congested areas." 
With respect to taxi lines, the technology helps travellers make informed decisions regarding ground transportation, and also enables the airport to identify taxi shortages and bottlenecks, thereby enabling airport staff to request additional taxis when needed.