UK aviation survey finds passengers in north are the 'most satisfied' flyers
The CAA has published its latest UK Aviation Consumer Survey, which reveals where passengers within the UK are the most satisfied.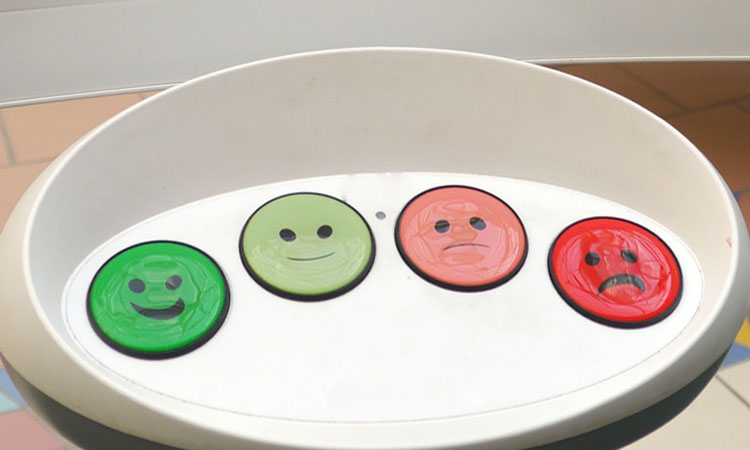 The research found consumers from London, the South-East and the West Midlands were the least satisfied with their overall experience.
The findings from this latest survey, the sixth carried out over the last two years, help inform the Civil Aviation Authority's ongoing work on consumer behaviour and attitudes to flying.
Overall levels of consumer satisfaction dropped slightly, with 82 per cent across the UK saying they were satisfied with their most recent flight, compared to 83 per cent in the April 2018 survey and 90 per cent in 2016.
Among those who have flown in the last 12 months, people from Northern Ireland, the North West and North East were the most likely to be positive about their recent flying experience, with satisfaction rates of 87, 86 and another 86 per cent respectively.
Londoners and those in the West Midlands were at the bottom of the table, with just 76 and 80 per cent satisfied with their overall travel experience respectively. Those from London showed below average satisfaction with their time on board the plane and the value for money. 
Civil Aviation Authority Policy Director Tim Johnson said: "Our research helps to build a picture of how people across the UK view flying. Every six months, we track changes in consumer sentiment by region, providing a detailed picture of how well consumers feel they are served. While the numbers show a positive story overall, it is important for the industry to continue to improve in areas where consumers are less content, such as complaint handling. This is particularly important given new findings in this survey showing how poor complaint handling can make many consumers think twice about flying with an airline again."
Moreover, within the report, other areas of interest included: 
Waiting at the boarding gate was measured as the low point in the customer pre-flight journey (from arriving at the airport to boarding), with only 74 per cent of consumers who have flown in the last 12 months satisfied with this experience
The high point was identified as the ease of navigating around the airport, with 85 per cent satisfied
And 78 per cent were satisfied with how easy it was to find information to compare airlines and airports.
Complaint handling improving, but more needs to be done
The proportion of recent flyers satisfied with how their complaint was handled by an airport or airline has remained steady at 64 per cent – the same as in the Spring of 2018. This follows a rise from 53 per cent in October 2017.
While this rise was positive news, findings from this wave of the survey underscore how important it is for airlines to continue to improve their complaints-handling procedures. In particular, 60 per cent of people who were dissatisfied or neutral about the handling of their complaint said that the way it had been dealt with would make them think twice about booking with that airline again in the future.
The survey also found that half (51 per cent) of those who experienced a travel issue didn't complain, with the most common reason for people not formally complaining being that they didn't expect anything to change (14 per cent) or to gain anything (13 per cent) as a result.
Overall, only two in five (37 per cent) of those who formally complained did so with a desire for financial compensation.