Low-cost airline Scoots over to new home at Changi Airport
Low-cost airline, Scoot, plans to move operations from Changi Airport's Terminal 2 to Terminal 1 at the end of next year, to accommodate its growth in passenger numbers.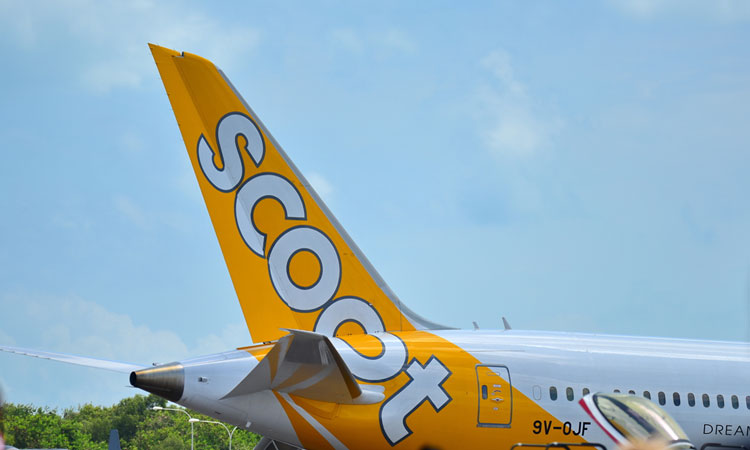 The shift, which will happen in the last quarter of 2019, will facilitate Scoot's growth plans and bring an enhanced experience to its customers.
Scoot projects double-digit annual growth over the next three years; during this process the airline also wants to enhance the check-in and boarding process, as a recent customer feedback survey found. 
To better support airlines for future growth, Changi Airport has been undertaking upgrading works to expand the passenger handling capacity of T1, with the project expected to be completed entirely in 2019.
At arrivals, a brand-new and expanded meet and greet hall has welcomed travellers since April 2018. The new arrivals area will be seamlessly integrated with Level 1 of Jewel Changi Airport when it opens in 2019. The baggage claim hall is also being expanded to incorporate more baggage claim belts to serve more arriving flights as the number of passengers continues on its predicted exponential increase.
In the T1 departures hall, refurbishment work has just been completed. The upgraded facility features a central fast and seamless travel (FAST) zone where passengers can check-in and drop-off their bags at the self-service automated machines. With these upgrades and expansion works, T1 is ready to handle the increased scale of operations that Scoot's projected growth will bring.
Scoot CEO, Lee Lik Hsin, said: "The move to T1 will be beneficial for several reasons, chiefly, that it will allow us to continue serving our growing customer base comfortably and meet their needs for a fast and fuss-free pre-flight experience. We are working hard to achieve a seamless transition for our customers, employees and service partners, and we look forward to welcoming everyone to our new home in T1 next year."
Managing Director of Airport Operations Management at Changi Airport Group (CAG), Mr Jayson Goh, said: "CAG periodically reviews the allocation of airlines across all terminals to provide sufficient terminal capacity for future traffic growth. At the same time, we hope to enhance passenger experience by optimising the use of space for smooth airport operations. CAG will work closely with Scoot to ensure that its relocation to T1 is seamless for all its passengers."