North America Airport satisfaction study results released
North American airports have managed to shrug off the potentially disruptive effects of record passenger volumes and massive construction projects to achieve a record high in overall passenger satisfaction.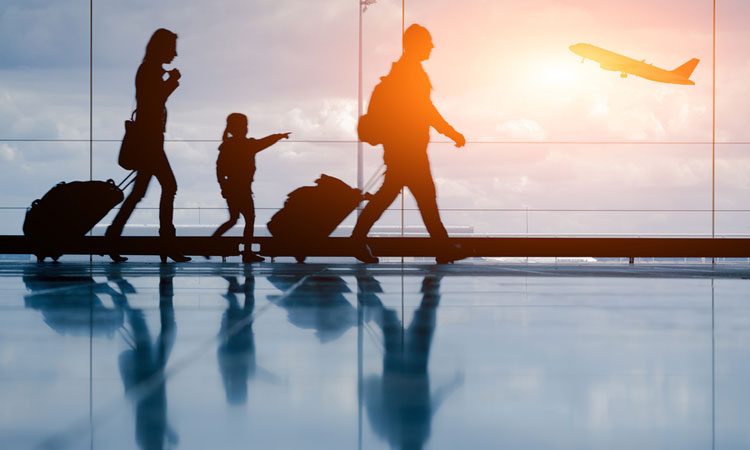 According to the J.D. Power 2018 North America Airport Satisfaction Study, across-the-board improvements in five factors: check-in; food, beverage and retail; accessibility; terminal facilities; and baggage claim helped drive overall passenger satisfaction to 761 (on a 1,000-point scale), 12 points higher than last year's study.
Michael Taylor, Travel Practice Lead at J.D. Power, said: "North America airports have been doing a tremendous job managing passenger volume, adding amenities, and keeping travellers moving despite some noteworthy challenges, but they will be put to the true test over the next few years. Several multi-billion dollar airport construction projects – such as those in Boston, Los Angeles and Chicago – are reaching phases in which passenger disruption and increased traffic will be incredibly hard to avoid. How well these rapidly expanding airports manage throughout these infrastructure projects will provide valuable insight into what's in store on a nationwide basis."
Some of the key findings of the 2018 study are:
Overall satisfaction reaches all-time high: Overall customer satisfaction scores reach an all-time high of 761, which is up 12 points from last year's previous record high. Improvement is driven primarily by a 17-point increase in satisfaction with food, beverage and retail, and an 18-point increase in satisfaction with security check.
Better airport/TSA communication improves security check satisfaction: The 18-point increase in passenger satisfaction with the security check process is largely attributable to improved communication and cooperation between airport and TSA staff, with leading airports working closely with TSA to align security staffing levels with airport load factors.
Outsmarting human nature: The highest-scoring component of the airport experience is check-in/ baggage check, which has been rising consistently since airports began implementing self-service kiosks and bag tagging. This removes the passenger frustration of waiting for someone else to facilitate a process, reduces lines and allows passengers to move at their own pace.
Airport Satisfaction Rankings
Las Vegas McCarran International Airport and Orlando International Airport rank highest, in a tie, in passenger satisfaction among mega airports, each with a score of 781.
Detroit Metropolitan Wayne County Airport (775) ranks third and Denver International Airport (771) ranks fourth. John Wayne Airport, Orange County ranks highest among large airports, with a score of 815. Dallas Love Field (810) ranks second and Portland (Ore.) International Airport (804) ranks third.
Buffalo Niagara International Airport ranks highest among medium airports, with a score of 814. Indianapolis International Airport (811) ranks second and Fort Myers/Southwest Florida International (810) ranks third.
The 2018 North America Airport Satisfaction Study measures overall traveller satisfaction with mega, large, and medium North America airports by examining six factors (in order of importance): terminal facilities; airport accessibility; security check; baggage claim; check-in/baggage check; and food, beverage and retail.
Now in its 13th year, the study is based on responses from 40,183 North America travellers who travelled through at least one domestic airport and covers both departure and arrival experiences (including connecting airports) during the past three months. Travellers evaluated either a departing or arriving airport from their round-trip experience.
The study was fielded from September 2017 through to September 2018.