More wake turbulence categories to boost traffic at Leipzig
Leipzig Halle Airport has a implemented new procedure which will allow more planes to land quicker due by creating more categories for wake turbulence.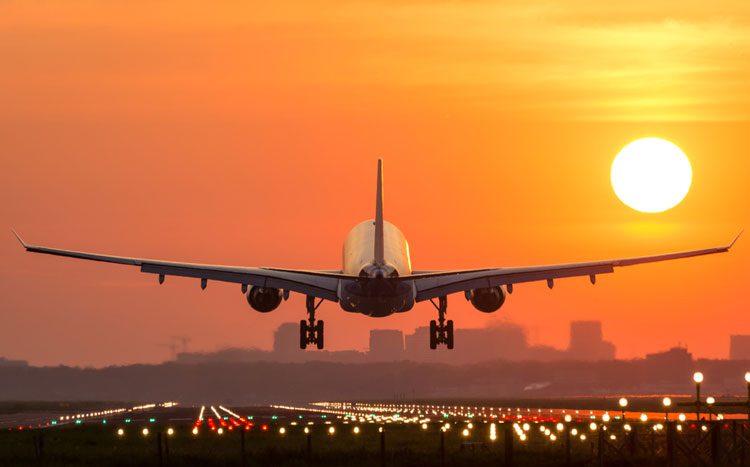 LANDING: The new system increases the number of planes landing in succession
A new safety procedure at Leipzig Halle Airport allows air traffic controllers to guide more aircraft to land in a shorter period of time. DFS Deutsche Flugsicherung, the German air navigation provider, will trail this procedure for one year to test the operation. The new procedure allows three more landings per hour. 
The procedure, called RECAT-EU, involves a modified categorisation of wake turbulence separation minima between successive aircraft.
Wake turbulence is created behind aircraft – the higher the aircraft mass, the stronger the turbulence. This means that succeeding aircraft require a specific distance in order to avoid the turbulence.
Currently, there are four wake turbulence categories in use world-wide, namely Super, Heavy, Medium and Light. With RECAT-EU there are six categories. The increased number of categories reduces the minimum distances required between certain aircraft from four to three nautical miles.
The new categorisation was developed after the introduction of the large Airbus A 380.
This increased traffic has to have somewhere to go once it has landed. It is hoped that because to this technology the airport will have to expand to support the increase in traffic. 
The introduction of RECAT-EU is one of many measures taken by DFS to respond to the growth in air traffic. 
Leipzig Halle is the first airport in Germany and the third airport in Europe to introduce this air traffic control procedure, after Paris Charles de Gaulle and London Heathrow.
Leipzig Halle is the second largest air cargo hub in Germany. Last year, approximately 1.14 million tonnes of cargo were handled there. 
DFS is also working on a procedure called time-based separation, which makes it possible to maintain regular separation between landing aircraft even in the case of heavy wind. When combined with RECAT-EU, this procedure promises further capacity increases in the approach phase.