Women in aviation numbers set to soar if WAI have anything to do with it
The Women in Aviation International aims to spark in interest of aviation in young women at the Farnborough Airshow with its 'See her be her' campaign.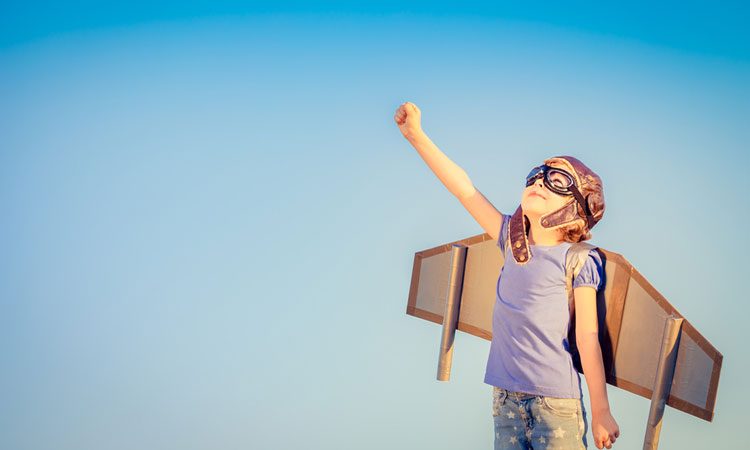 AFTER EARHART: The event was held on Friday morning
Women pilots make up a mere three per cent of the worldwide total. Consequently Women in Aviation International (WAI) have made it their mission to encourage young women into the aviation industry with its 'See her be her' campaign, one of the many features of this year's Farnborough Airshow. 
WAI is a non-profit organisation dedicated to providing networking, mentoring and scholarship opportunities for women and men who are striving for challenging and fulfilling careers in the aviation and aerospace industries.
WAI also offers educational outreach programs to educators, aviation industry members, and young people around the world.
The event at Futures Day was aimed at school girls and girl guides, aged between 11 and 14, to encourage them to take part in some interactive sessions and hear from an influential line-up of speakers in a variety of aviation sectors, led by Dr. Shini Somara, a leading science, technology and innovation broadcast personality.
The speakers included: Tess Naran, First Officer with Titan Airways and aspiring astronaut, Katherine Bennett, Senior Vice President, Airbus UK, Debbie Elliott, Training Manager, TAG Global Training and Aoife O'Sullivan, Partner at The Air Law Firm.
Liz Moscrop, President, WAI UK said: "Women in Aviation International is committed to getting the younger generation, and particularly girls, engaged and excited about pursuing a career in aviation. We are delighted to be hosting our 'See her, be her' and can't wait to share our experiences and those of the women on our panel with the next generation of female aviation pioneers."
Alison Chambers, Vice President, WAI UK added: "We believe wholeheartedly in celebrating female pioneers and role models in the industry. Women continue to be in the minority when it comes to careers in aviation and educating young girls about the opportunities available to them and what they can achieve within the sector is something we will never tire of."
The fourth annual international Girls in Aviation Day, for girls ages 8-17, will take place on 13 October, 2018, and is estimated to reach 15,000 attendees worldwide. 
Picture: 305346116