Four new airports given carbon neutral accreditation
The European airport industry last year committed to have 100 carbon neutral airports by 2030. These latest additions bring the list of carbon neutral airports in Europe to 34.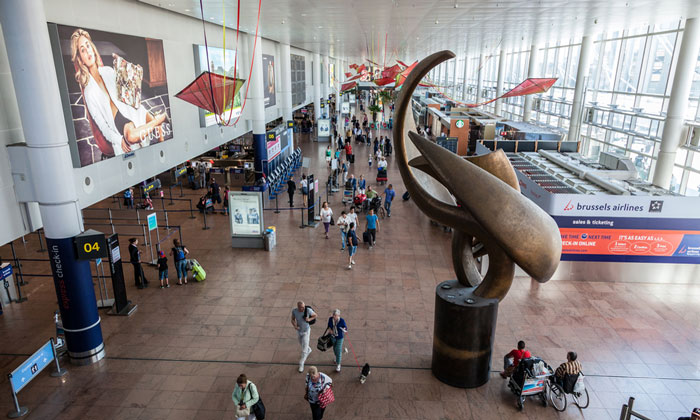 NEW KID: Brussels Airport hosted the assembly
Four new airports have been given carbon neutral accreditation at this years ACI EUROPE and World Annual General Assembly, including the host Brussels Airport.
ACI EUROPE also issued an update on the progress it has been making in addressing its CO2 emissions, through the independent and voluntary global certification programme, Airport Carbon Accreditation.
Reaching carbon neutrality under airport carbon accreditation means that an airport has reduced the emissions under its direct control (Scope 1 & 2) as much as possible and has offset the remaining emissions.
Olivier Jankovec, Director General, ACI EUROPE said: "We are very excited to announce the certification of four new carbon neutral airports in three European countries today. In total, we now have 133 airports participating in Airport Carbon Accreditation.
"These airports welcome over 65 per cent of European air passenger traffic. From June 2017 to May 2018, accredited airports in Europe succeeded in collectively reducing the CO2 emissions under their direct control by 163,277 tonnes of CO2 – a reduction of 7.6 per cent."
The latest European airports to become carbon neutral at the dedicated airport carbon accreditation ceremony during this year's assembly in Brussels were:
Niclas Svenningsen, who heads the Climate Neutral Now initiative at the United Nations Framework Convention on Climate Change (UNFCCC) Secretariat in Bonn, Germany said: "It is heartening to see the momentum of Europe's airport industry towards delivering on their pledge to have 100 carbon neutral airports in Europe by 2030.
"With the addition of Brussels, London Stansted, Rome Ciampino and Treviso today, they are now a third of the way there – all through voluntary action by airport operators.
"At the UNFCCC, we regularly underline that genuine progress on climate action relies on a proactive approach by industry and society at large, not just governments.
"Airports are one part of the air transport supply chain, but their example is powerful. I congratulate today's newly certified carbon neutral airports and urge others to consider what they can do to be the next ones."