Bidders sought for Dublin terminal-linked hotel
The hotel will be operated by the winning bidder for 100 years before being transferred back to the authority.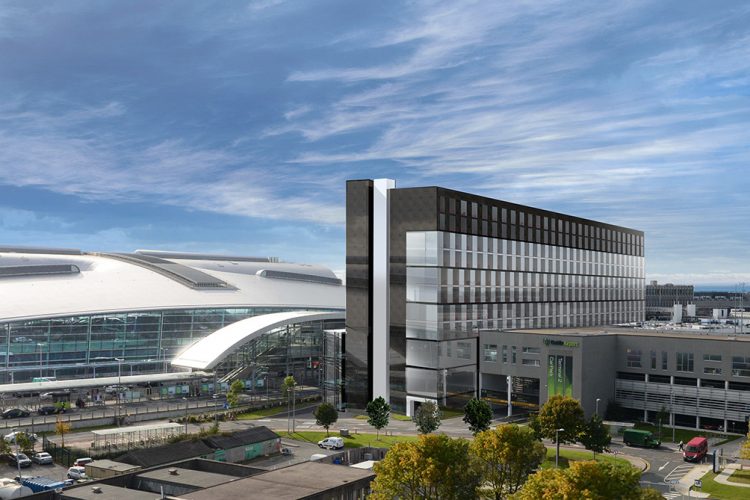 COMING SOON: A mock up of the hotel
daa, formerly the Dublin Airport Authority, has announced it is seeking expressions of interest for a company or consortium to design and build, finance and operate a new 400-bedroom terminal-linked hotel at Dublin Airport.
According to daa, the new four star plus hotel, which will be located on a site directly linked to Terminal 2, will be one of Ireland's largest hotels. 
daa currently has planning permission for a 402-bedroom hotel on the site, which is located between T2 and the adjacent multi-storey car park, but this permission runs out in March 2019.
The winning bidder will have to apply for new planning permission for the hotel and may therefore decide to make modifications to the proposed internal layouts and bedroom configurations
The public tender process is open to Irish and international companies or consortia and daa is seeking an upscale four star plus hotel with a global brand.
"This is a unique opportunity to build and operate a new terminal-linked hotel at one of Ireland's premier locations," said Dublin Airport Managing Director Vincent Harrison.
"Dublin Airport and the greater Dublin area both require additional hotel beds and this hotel development will bring significant economic benefits both to the local Fingal area and to the greater Dublin region.
"There is significant demand for a new hotel at Dublin Airport and international research shows that terminal-linked hotels generate better room rates than those that are not directly linked to a terminal."
The new hotel, which will be funded by the winning bidder, will be located on a prime 0.81-acre site just 95 metres from Terminal 2 situated between T2 and the T2 multi-storey car park.
CBRE has been retained by daa to seek expressions of interest for the project. "We are expecting strong interest from both Irish and international consortia," said Dave Murray, Director, CBRE Hotels. "As a terminal-linked property, this will be the flagship hotel on the Dublin Airport campus, which will give it a significant trading advantage over its competitors as well as other planned hotel developments within the north Dublin area."