Irish Minister for Transport appoints new Dublin Airport Authority Chairman
The Minister for Transport, Tourism and Sport, Deputy Shane Ross TD, has appointed Basil Geoghegan as Chairman designate of the Dublin Airport Authority (daa).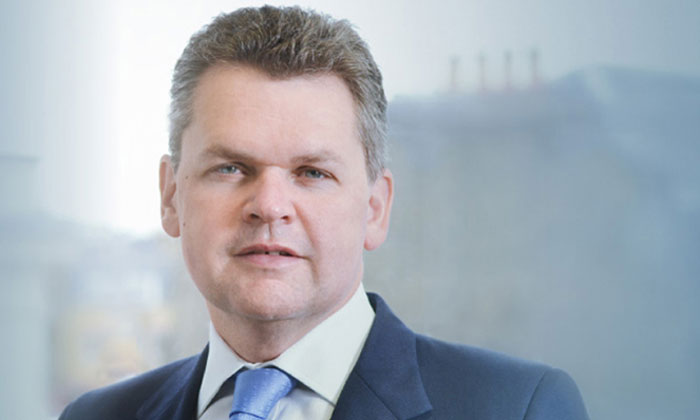 INCOMING: Basil Geoghegan
Mr Geoghegan is a Partner of PJT Partners, a U.S.-based publicly listed advisory investment bank. Since establishing PJT, he has led its business in the UK and Ireland. He is also currently a non-executive Director of the Irish Aviation Authority, a position from which he will step down prior to his taking up the position of daa Chairman.
Prior to PJT Partners, Mr Geoghegan was a Managing Director with Citigroup in the UK and Ireland, and he also previously worked for Deutsche Bank and Goldman Sachs.
"I am honoured to have been given the opportunity to help Dalton Philips and his team build on the world-class airport and travel retail business that is daa, and to take it to the next level of growth and service," Mr Geoghegan said.
"Over the course of my career I have worked with many aviation businesses and I look forward to bringing this experience to the role. I believe there are extensive opportunities for daa – both at home and abroad – and I look forward to playing my part in helping the company realise these."
daa Chief Executive Dalton Philips, said Mr Geoghegan was "a fantastic choice" to become Chairman designate of daa. "Basil's global business and financial experience, particularly in the aviation sector, will be of great assistance to myself and my team as we build on daa's existing strong position. I would also like to thank daa's former Chairman Pádraig Ó Ríordáin, who has been an excellent steward of daa over the last seven years, and leaves the company in a very strong position, with huge growth opportunities."
Mr Geoghegan is a qualified solicitor, having worked with Slaughter and May in London. He is a graduate of Trinity College, Dublin and holds an LL.M. from the European University Institute, Florence. He is also a patron of The Ireland Fund of Great Britain.