Contracts awarded for Boston airport terminal modernisation
AECOM and its partner Luis Vidal + have been chosen by the Massachusetts Port Authority (Massport) to lead the modernisation of Boston Logan International Airport's Terminal E.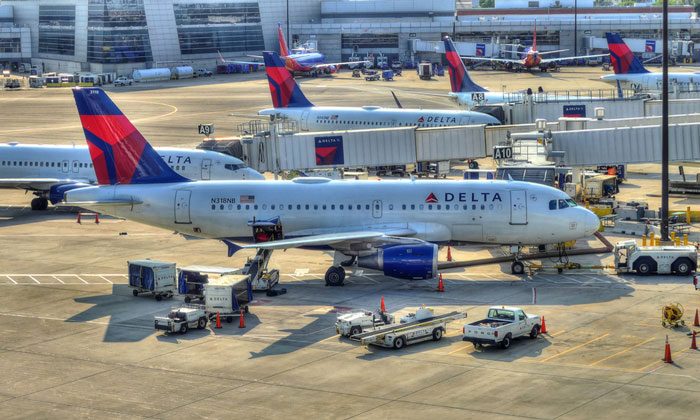 MODERNISING: Boston Logan Airport serves more than 36 million passengers a year
The team made up of Luis Vidal + architects and Infrastructure firm AECOM was selected for its design, responsiveness to Massport's functional requirements and collaborative approach. AECOM will provide full architectural and engineering design services to Massport for work on over 400,000 square feet of new and renovated terminal space.
Key programme elements include significant renovations to the existing terminal, enhanced ticketing and international arrivals, a new consolidated passenger security checkpoint, airline clubs, baggage systems, concession space and a new, central, multi-story great hall to enhance passenger experience.
"This project will elevate Massport's reputation for providing a world-class passenger experience to its international passengers," said Terry Rookard, RA, NCARB, Principal Architect and Senior Vice President with AECOM architecture in Boston, Massachusetts. "As one of the busiest airports in the U.S., Boston Logan will be prepared to meet customer expectation and demand well into the future."
"Elegance and welcoming are the two words that come to my mind when I think of Boston," says Luis Vidal. "When designing Massport's extension to Terminal E, we wanted these words to become part of its DNA."
According to AECOM, the modernisation programme will incorporate significant renovations to the existing international arrivals and customs hall, using a combination of roof and window designs to maximise natural light and efficiency.
The design includes a roof designed to follow the sun's path with two skylights facing north, in the form of eyelashes, protecting the interior from direct sun exposure. On the south, the roof strokes down the facade to reveal a number of openings that face downtown Boston, offering departing passengers a view of its skyline. With an emphasis on efficiency and sustainability, the completed terminal will seek LEED Gold status from the U.S. Green Building Council.
AECOM has decades of experience working with Massport at Boston Logan and Terminal E, most recently with the completion of the A380 accommodation and overall terminal renovation project.