Gentrack announces new predictive collaboration platform for airport ops
An amalgamation of three different platforms, Gentrack Groups new offering promises to be a the heart of a "new paradigm" for airports to proactively manage their operations, resources, systems, service providers and guests.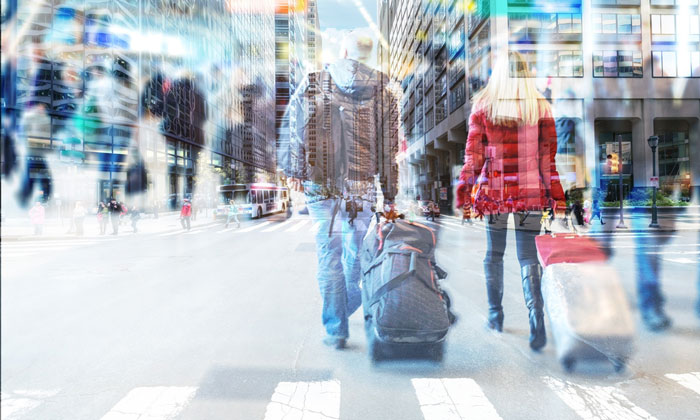 ALL INCLUSIVE: The new platform brings innovative solutions together in one place
Gentrack Group, a software provider for airports and utilities, has launched a new platform that brings together concession management and passenger movement solutions into one place.
After acquiring BlipSystems in May and Concessionaire Analyzer + in April, Gentrack Group today announced it has combined the two company's software with its own to create Veovo – a comprehensive predictive collaboration platform.
It fuses BlipTrack, which uses data from a wide variety of sources including cameras, Bluetooth sensors and WiFi to predict passenger movements and react accordingly, with Concessionaire Analyser+ revenue management platform and Airport 20/20, Gentrack's total airport management solution, to create data-driven certainty to transform the airport ecosystem.
"Airports need to innovate aggressively to cope with increased passenger numbers and dynamically adjust for the matrix of daily variables. At the same time, to engage passengers, many airports are looking to transform their role from transit terminus to guest destination. Like many other value chains, Airports are now able to access big data innovations which can help them optimise their entire operation," said Chris Warrington, General Manager of Veovo. 
"Veovo unlocks insights across the airport ecosystem – predicting the best path forward and quickly connecting all stakeholders and resources to respond brilliantly – no matter the situation."
Today, the Veovo platform is used by more than 110 airports and their stakeholders to plan, predict and perfect every interaction. As well as delivering value to other transport hubs, Veovo software is also proven to deliver brilliant theme park, resort, and retail guest experiences.
Concessionaire Analyzer + won International Airport Review's Revenue Generation award last year, whilst BlipSystems came runner up.