International Airport Review Awards 2017: Our Passenger Experience shortlist
Coming up to the big reveal, we still have a couple of shortlists to introduce you to. Please congratulate our Passenger Experience shortlisters.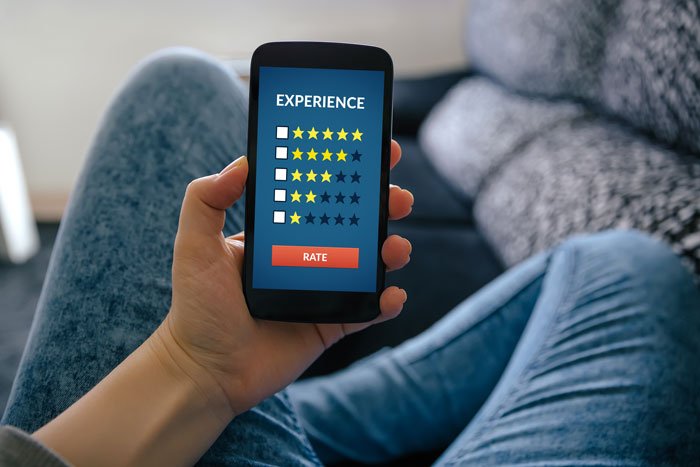 THE THRILL OF THE FLIGHT: It is becoming easier and easier for customers to give feed back.
When handled badly, flying can be a stressful and confusing ordeal. But it shouldn't be that way. A smooth journey lined with all the amenities one could want can turn the pain into pleasure and keep customers coming back. And operators know this, that's why they pour money into boosting their passenger experience, finding out what they want and adapting accordingly. Some do this better than others.
Airports or providers in out Passenger Experience shortlist showed they had gone above and beyond to enhance the ride for their customers from check-in to take off. The entrants' innovation must directly affect their passengers. This might be through the implementation of mobile technology, improved signage, more comfortable waiting areas or anything that smooths the journey for flyers. It should also affect as many passengers as possible and not be confined to a specific class.
Australia's fourth biggest airport, Perth, like Brisbane, is growing fast. Passenger numbers trebled from 2002 to 2012. In October the airport announced a AU$2.5 billion (£1.4 billion) expansion project set to be undertaken over the next seven to ten years – and that's on top of what they've already done.
Perth has been busy over the last few years with a $1 billion redevelopment, $300 million of which went in to a new domestic terminal. It created a new, cloud-based check-in system for off-site check-in, launched a new best practice website and mobile app and installed smart gates. Staff used social media to engage with passengers and the community. By far the biggest airport in the vast Western Australia territory, Perth worked with Tourism WA to have international aerobridges depict iconic Western Australia scenery, cementing their role as the gateway to Western Australia.
As a result of its efforts, Perth has jumped from bottom of the Australian Competition and Consumer Commission's airport rankings in 2015 to top in 2016. It also won the Skytrax Award for Best Staff Service in the Australia-Pacific area. 
Las Vegas' McCarran Airport is the 26th busiest airport in the world by passenger traffic and the eighth by aircraft movements. 
As the number of services between Las Vegas and China increased, McCarran introduced a series of improved services tailored to its Chinese customers. Printed signs were created to display traveller information in Chinese. McCarran employed and trained Mandarin-speaking ambassadors to be present for each Beijing flight arrival and departure, dressed in red sweaters reading 'Welcome to Las Vegas' in Mandarin. To help with pre-trip planning and provide airport information, it set up a presence on social media. It also worked with retailers and concessionaires to explain the opportunities offered by the Chinese traveller, developed Chinese-inspired menu items and translated several of the restaurants' full menus, and installed hot water dispensers alongside traditional drinking fountains because Chinese travellers prefer to drink hot water.
Another repeat entrant, PT Angkasa Pura is a subsidiary of the Indonesian Department for Transport responsible for the management of airports.
Where most of the time, air-travel applications are produced by airlines to streamline boarding, Angkasa Pura has developed its own for all 13 of its airports – getting ahead of a very much emerging game.
Its app created a personalised profile that treats passengers as a special customer with specific information, the latest news and personalised ads. It sends push announcements to show flight information and terminal information system, offers wayfinding maps around the terminal and has a shopping merchant feature to integrate payment among the concessionaires at the airport. There is also an 'Airportainment' feature, offering passengers the kind of distractions they might otherwise only seen on aircraft. Finally, PT Angkasa Pura have installed a multi-transport integration option in their app, allowing customers to book a taxi before they arrive a their destination airport.
And the winner is….
You'll find out in Issue 6, to be released on Wednesday November 30. To find out more about the entrants, click HERE.