Runway renovation work begins at McCarran International Airport
Posted: 27 October 2015 | Katie Sadler, Digital Content Producer, International Airport Review
The second phase of a $65 million runway renovation project at McCarran International Airport (LAS) has begun replacing the existing asphalt of Runway 7L/25R with more durable concrete. Las Vegas' McCarran International Airport will close Runway 7/25R to air traffic in the early hours of 28 October 2015. Work on the second phase of the […]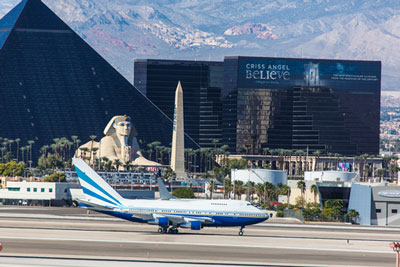 The second phase of a $65 million runway renovation project at McCarran International Airport (LAS) has begun replacing the existing asphalt of Runway 7L/25R with more durable concrete.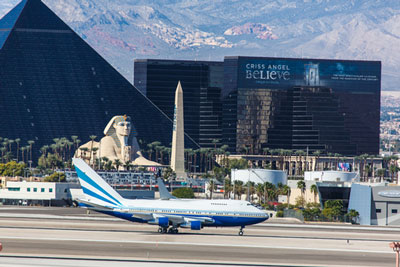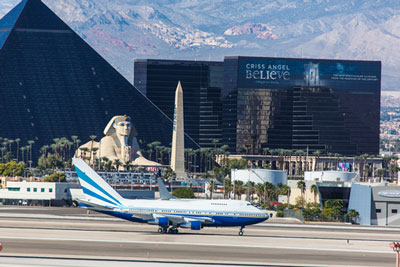 Las Vegas' McCarran International Airport will close Runway 7/25R to air traffic in the early hours of 28 October 2015. Work on the second phase of the $65 million runway renovation project, carried out by Clark County Department of Aviation, will then begin, replacing the 14,500 feet asphalt surface with concreate.
"McCarran is one of the most important economic assets in Southern Nevada and an essential part of our hospitality and tourism industry. We take that responsibility very seriously, and have worked with the FAA to minimise any flight delays that may result from this project," said Rosemary A. Vassiliadis, Clark County Director of Aviation. "Additionally, we anticipate an increase in aircraft noise in some parts of the valley during this work period. We appreciate the community's patience and understanding as we work to improve our airport and maintain our ability to welcome millions of passengers to Las Vegas every year."
Runway 7/25R is McCarren's longest runway handling one-third of the airport's annual traffic
Resurfacing work was scheduled to take place over two six month phases. The first completed phase took place between autumn 2014 and spring 2015, allowing for the runway to be operational during the peak summer travel season in Las Vegas. Winter wind patterns also make this an ideal time for the project, as winds have historically pushed air traffic to the north/south runways, thus lessening the need for Runway 25R/7L. The resurfacing of the eastern half of the runway during Phase one was completed ahead of schedule and with minimal impact to airline operations, while Phase two will focus on the resurfacing of the western half of the runway and continue through late April 2015/early May 2015.
The project is funded via a combination of Federal Aviation Administration (FAA) grants and airport-generated funds and will support approximately 250 full-time construction jobs.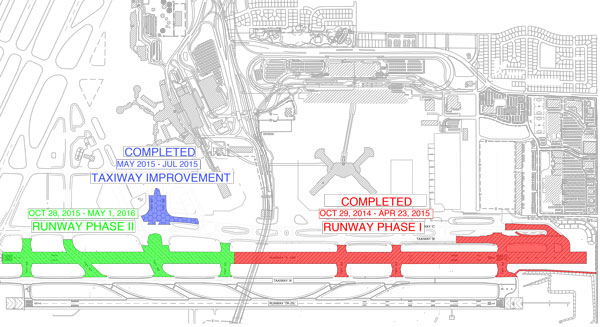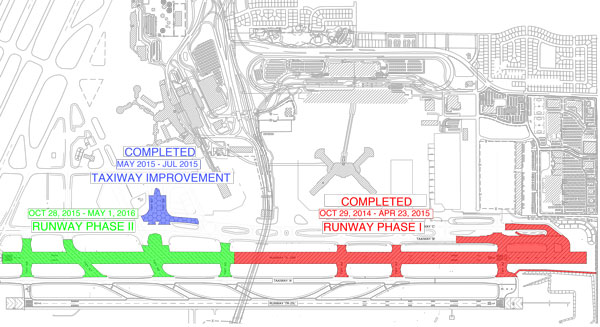 The complexity of the project has been heightened by its locality to a road, an additional operational runway and several taxiways. The Department of Aviation has developed a plan that will allow for the contractor to efficiently carry out renovation, move workers, material and equipment.